D.C. Teachers Resist Attacks on Tenure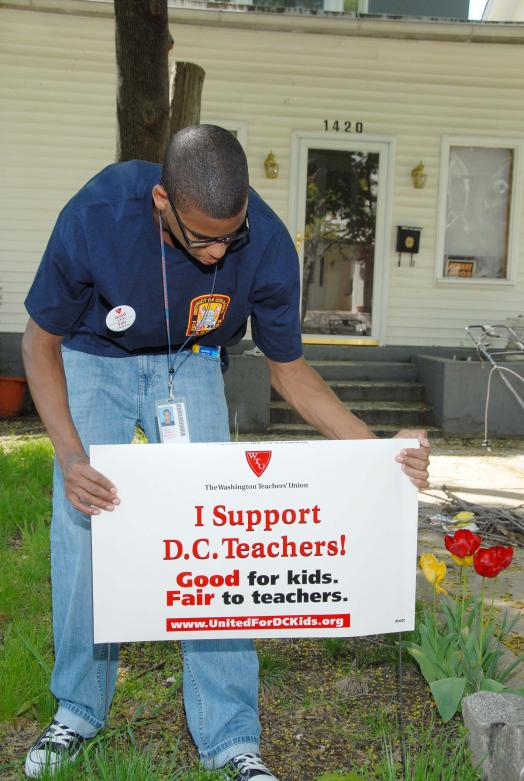 Teachers and D.C. schools chief Michelle Rhee haven't agreed on much during 18 months of contract talks with the Washington Teachers Union (AFT), but there's consensus on one point: any agreement will affect schools far beyond the capital.
Rhee's proposal for record merit pay bonuses, combined with attacks on tenure, has landed her on the national stage, where she's drawn praise from President Obama. The view from the classroom is less glowing.
"She's got two years of teaching experience, and she's telling the world how to save public education," said Nancy Martell-Stephenson, a veteran teacher at Murch Elementary School.
The union is split, wracked with conflict over how to negotiate with a school chief keen on firing older teachers and bringing in younger replacements.
Union president George Parker has come under fire from the union's executive board. Board members censured Parker last winter for lack of transparency in negotiations, and called on their own education policy icon, American Federation of Teachers national president Randi Weingarten.
She set an ambiguous tone upon arriving in D.C. this winter, proclaiming the AFT's openness to nearly any reform of public schools—as long as it's "good for children and fair for teachers."
With AFT funding and counsel, the WTU rolled out a counterproposal in February offering more fanfare than facts. Parker and AFT staff gave a select group of teachers less than an hour to examine the thick proposal before putting it on Rhee's desk.
"They rushed me through it," said Candi Peterson, a building rep at Garfield Elementary. "It made me feel like, 'what are you hiding here?'"
SCHMOKE AND MIRRORS
Rhee didn't budge. The two sides recently called in an independent mediator, former Baltimore mayor Kurt Schmoke.
Schmoke piloted several school privatization programs in the 1990s. His "Enterprise School" model created local decision-making boards, but included a "neighborhood representative" from private businesses. Three hundred companies signed on, in order to take advantage of relaxed rules for contracting school services without district oversight. In 1992 Schmoke placed nine public schools under the control of a private management firm.
The company slashed art, music, and physical education teachers, as well as special education classes, prompting a union outcry. Schmoke ended the program when student achievement failed to rise as promised. Toward the end of his tenure, he gave the state partial control over the city's schools in exchange for a $250 million subsidy.
WORST PRACTICES
As mediation begins in D.C., tenure remains the deal-breaker.
Not just job security but academic freedom is at stake in the struggle over tenure, say teachers like Arthur Goldstein, a veteran ESL teacher in New York City. He has challenged administrators in the hallway and in the press, and said his principal screamed at him for talking to media. "He would have fired me if he could have," Goldstein said.
Union activists say Weingarten is pushing "best practices" from other cities to resolve the D.C. deadlock. One of these comes from New York City and is called, oddly, "mutual consent." It allows principals the power to disregard years of service when hiring for vacant teaching slots.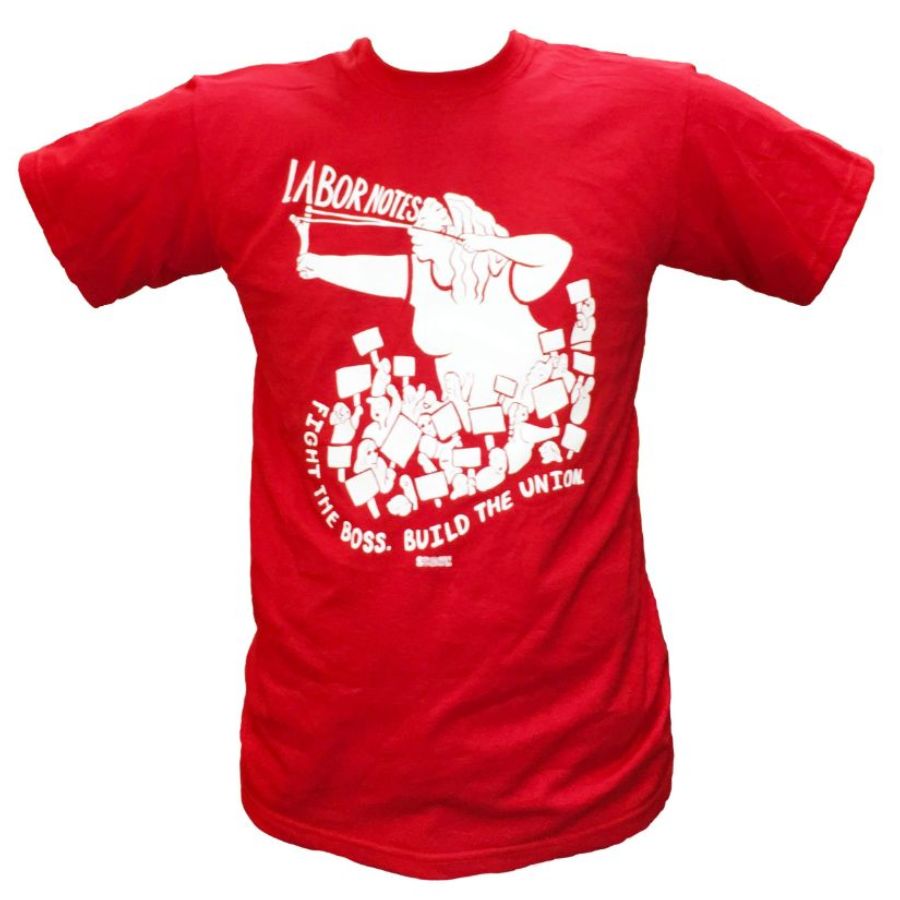 As president of New York's teachers union, Weingarten negotiated a 2005 deal that introduced the rule, which has created a large pool of unemployed veteran teachers in New York. They still receive pay and benefits.
Their ranks have grown while principals fill vacancies with less experienced, lower-paid teachers. D.C. teachers who saw the local's latest counterproposal say Weingarten has included "mutual consent" as a compromise to Rhee's attack on job security. The chancellor's five-year plan for the district proposes mass buyouts while calling on principals to identify underperforming teachers for dismissal.
Such a provision would undermine protections in the current contract that give preference for open positions to teachers with more experience.
Rhee, meanwhile, continues to work around the union. She's used an obscure district law to place hundreds of teachers on 90-day evaluation plans—setting them up for dismissal by year's end.
Some of Rhee's most vocal opponents, like Jeff Canady, are on the chopping block. With 18 years of experience, Canady says his students' high test scores (and his endorsements from city newspapers during a run for the school board) have not saved him from the 90-day plan.
Canady claims that administrators are now fudging his evaluations. "I'm a high-value target," he said.
The plan sets up observations by school administrators for teachers who have "unsatisfactory" ratings on at least a third of their evaluation criteria. Canady has 90 school days to work with administrators to improve. Parker says teachers on the plans are not being given proper support, and the union will challenge dismissals on that basis.
But Canady says Parker is helping the district purge dissent within the union at a critical moment in negotiations. District officials denied Vice President Nathan Saunders his leave of absence to continue union work when Parker failed to sign forms, before relenting days later. Saunders, an outspoken critic of Parker, may challenge him for union president next year.
WHAT'S THE MERIT?
Rhee is dangling a privately funded merit pay plan with unprecedented bonuses in front of teachers, to get them to surrender tenure. District officials have raised concerns that they would not be able to fund Rhee's enormous bonus offers (teachers could make up to $131,000 a year) if private donors pulled their support down the line.
The WTU supports school-wide and individual merit pay programs, but calls for an evaluation system that uses "performance scorecards" based in part on reviews from other teachers. Rhee wants to focus on test scores as the primary measure of student achievement. She's forming her criteria for evaluation alongside ongoing talks, and has convened a series of meetings with teachers to get their feedback.
Weingarten's knack for partnership with administrators has had some effect. Rhee has backed away from outright teacher-bashing, and rescinded a threat to pursue emergency legislation that would have freed her from contract obligations.
But the district's buyout-and-firings plan remains intact. Rhee seeks to expand a "pipeline" for young teachers into the district, with the promise of big money. The plan also would close under-enrolled or low-performing schools and convert others to privately run "education management organizations," a page taken from mediator Schmoke's playbook.
Saunders says Weingarten and Parker have not mobilized members for aggressive action, choosing instead a radio ad campaign, leafleting at subway stops, and yard signs to garner public support for the union.
While talks inch along, Rhee continues to place teachers in jeopardy, betting on the support of the city government and media, which have largely bought her story that the union stands in the way of a groundbreaking plan.
"There is not one shred of evidence out there that shows what Rhee and the district are doing is effective," says Canady. "But the district doesn't need a contract, because Rhee's got an award-winning fable."