District of Columbia Nears Vote Requiring Employers To Provide Paid Sick Leave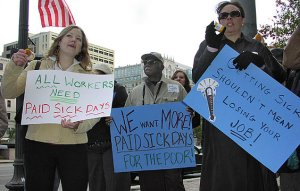 It could have been an episode of "ER" or "House": a popular patient battles against the odds, survives a near-death experience to triumph in the end, but still faces challenges in the next episode.
In this case, the patient is the District of Columbia's Accrued Sick and Safe Leave Act, which would provide Washington, D.C., workers with paid sick time and paid time off to address a domestic violence situation. More than a year in the making, the paid sick leave bill passed in a 11-2 city council vote on February 5.
The measure would cover all workers, but the number of days a worker could earn would vary based on hours on the job and the size of the business. A full-time worker at a business with 100 employees or more would earn seven days of paid time off a year.
Full-time workers at a firm with between 25 and 100 employees would earn five days, while those at businesses with less than 25 employees would receive three days. Part-time workers would earn days at slower rate, based on the number of hours they work.
The bill would make D.C. the second city in the nation after San Francisco to provide workers paid sick time, but the battle is not over yet. Even though the council approved the bill, it still faces a final vote, scheduled for March 4.
FULL-COURT PRESS
Despite substantial public support—expressed through hundreds of calls and emails, thousands of petition signatures and postcards, and numerous actions at city hall—the D.C. sick leave bill came within a vote of dying when the council nearly tabled it during four hours of debate on February 5.
In a full-court press organized by the Chamber of Commerce, big and small employers, like CVS, FedEx, Marriott, and fancy Georgetown restaurants, came uncomfortably close to wiping out years of work by a wide community-labor coalition—as well as plain old common sense. (Do you really want your waiter or childcare worker coming to work sick?)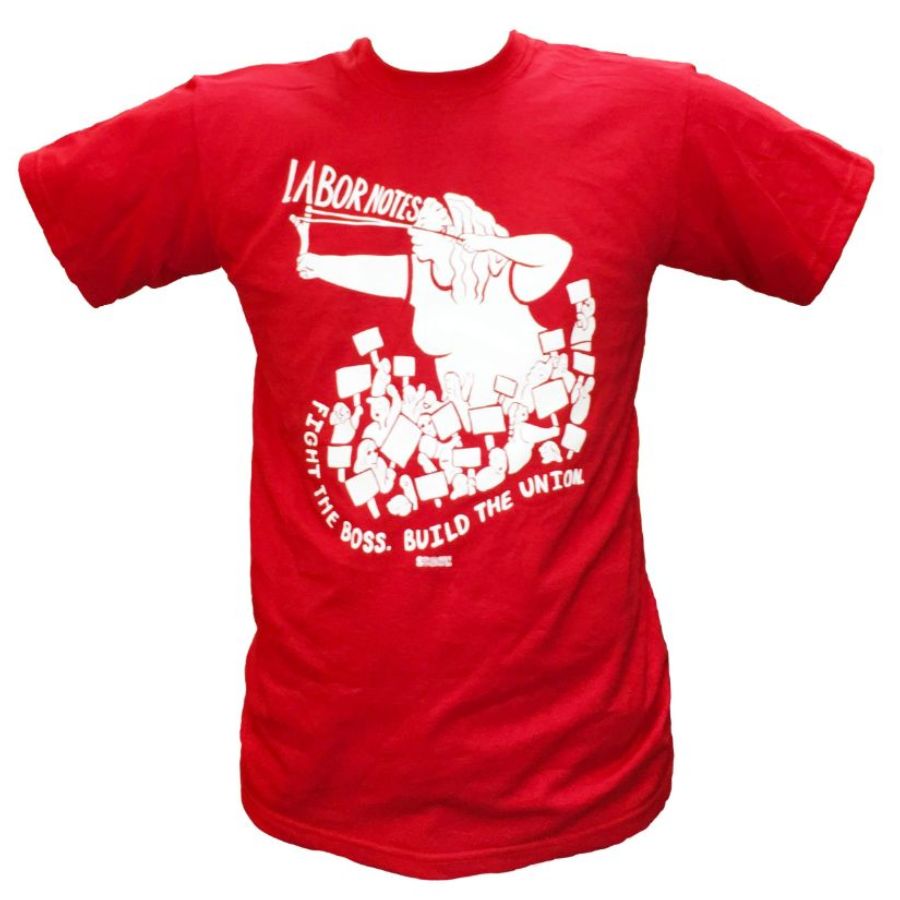 Supporters are fending off further attempts to water down the bill before the March vote. The first try came a week after the council approved the measure, as some council members entertained the restaurant industry's plea to prevent restaurant workers from getting sick leave.
San Francisco's first-in-the-nation law, on the other hand, reached its one-year anniversary in November, a milestone quietly marked by grudging support from the restaurant group that sued to stop it.
MAKING IT PERSONAL
The Paid Sick and Safe Days Coalition built a team of unions, community groups, service providers and think tanks. Unions, including the Metro Washington Council AFL-CIO, SEIU, UNITE HERE, and the UFCW, mobilized members to lobby the city council, speak at public actions, and turn out at council meetings en masse.
Supporters surveyed workers in retail stores, coffee and sandwich shops, and organized workers to appear at the initial hearing and tell their stories.
"My three-year-old son is having surgery and if I want to be with him, I have to take the day off without pay, which will make it hard to pay the bills," said Raquel Mack, a single mother and security guard at a downtown office building. "I don't think we should have to make these kinds of choices."
Just as with any innovative legislation, the significance of D.C.'s sick leave bill extends well beyond the district's limited borders. If it passes in March, said Joslyn Williams, president of the Metro Washington Council AFL-CIO, paid sick leave may well become a beacon of hope for those across the country who are sick and tired of having to go to work, well, sick and tired.
---
Karen Minatelli is the deputy director of the D.C. Employment Justice Center, and Ruth Castel-Branco is an organizer for D.C. Jobs with Justice.