VIDEO: Stand with the UAW: Record Profits Means Record Contracts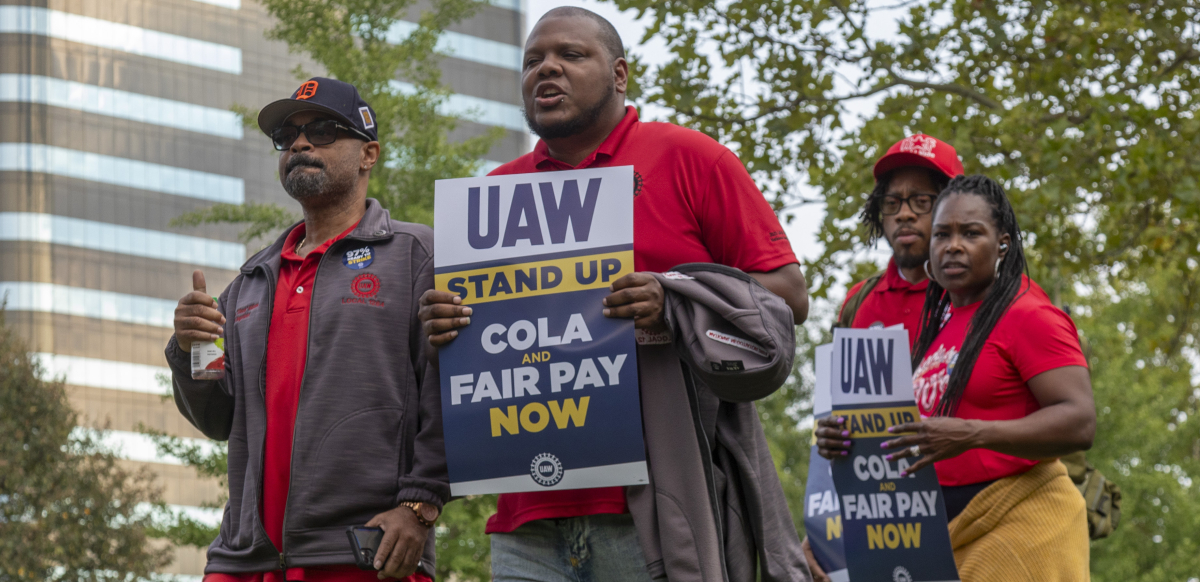 With 18,000 United Auto Workers members on strike at three Big 3 assembly plants and 38 parts distribution centers around the country, Labor Notes held a free national Zoom call on September 23, 2023, to hear reports from the rank-and-file members massing on picket lines and taking creative actions to win their bold demands.
Presenters:
Jane Slaughter, Labor Notes
LaShawn English, Region 1 Director, Michigan
Scott Houldieson, Local 551, Illinois, UAWD
Megan Fagan, Local 12, Ohio
Sysco Garza, Local 12, Ohio
Shana Shaw, Local 2250, Missouri
Mary Ost, Local 897, New York
Audrey Bell, Local 900, Michigan
Chris Budnick, Local 862, Kentucky
James White, Local 862, Kentucky
Marcelina Pedraza, Local 551, Illinois
Facilitator: Lisa Xu, Labor Notes
---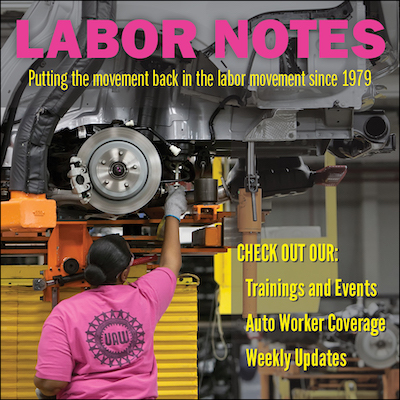 Follow Labor Notes' coverage of the Stand-Up Strike at labornotes.org/uaw. We're covering this rapidly developing strike in depth, with multiple reporters out on the picket lines. Unlike the mainstream media, our coverage doesn't feature CEOs or their apologists. We're focused on workers' creativity and insights, and we're building on decades of coverage of auto worker organizing and the bottom-up union reform movement that has made this moment possible.