VIDEO: What is Visual Strategy? Projecting Power in the Street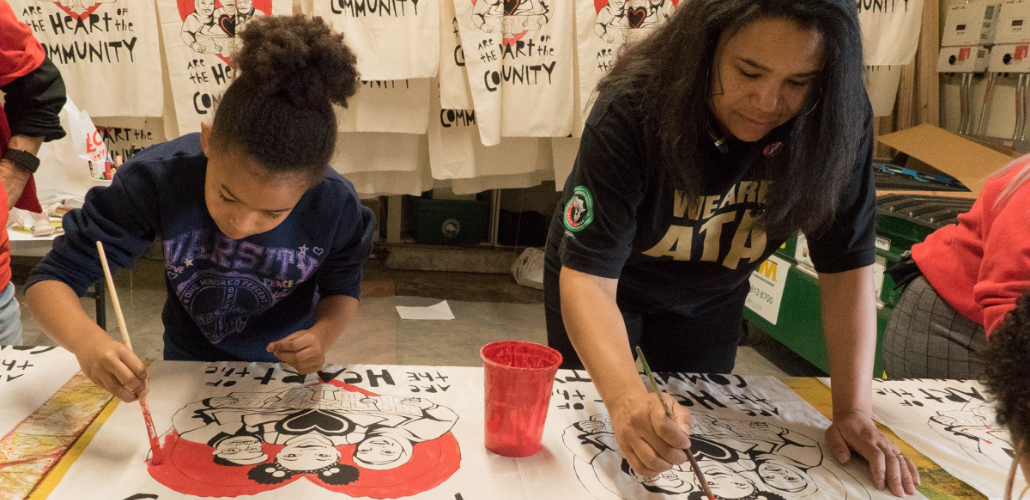 Holding a union sign at a picket line or rally is a rite of passage for a fighting union. But how often do we stop to think about how we are using these moments of collective action to strengthen our sense of unity, pride, and power?
Labor Notes hosted the co-creators of Look Loud in a webinar filled with practical tips about how your union presents its message and power to the world, the joy of making beautiful and effective signage together, and how to stage rallies for maximum impact.
We also heard from Bethany Meyer, secretary and communications director for the Oakland Education Association, about the art builds that played a key part in their strike organizing and victory, and their current campaign to prevent school closures in neighborhoods with majority-Black students.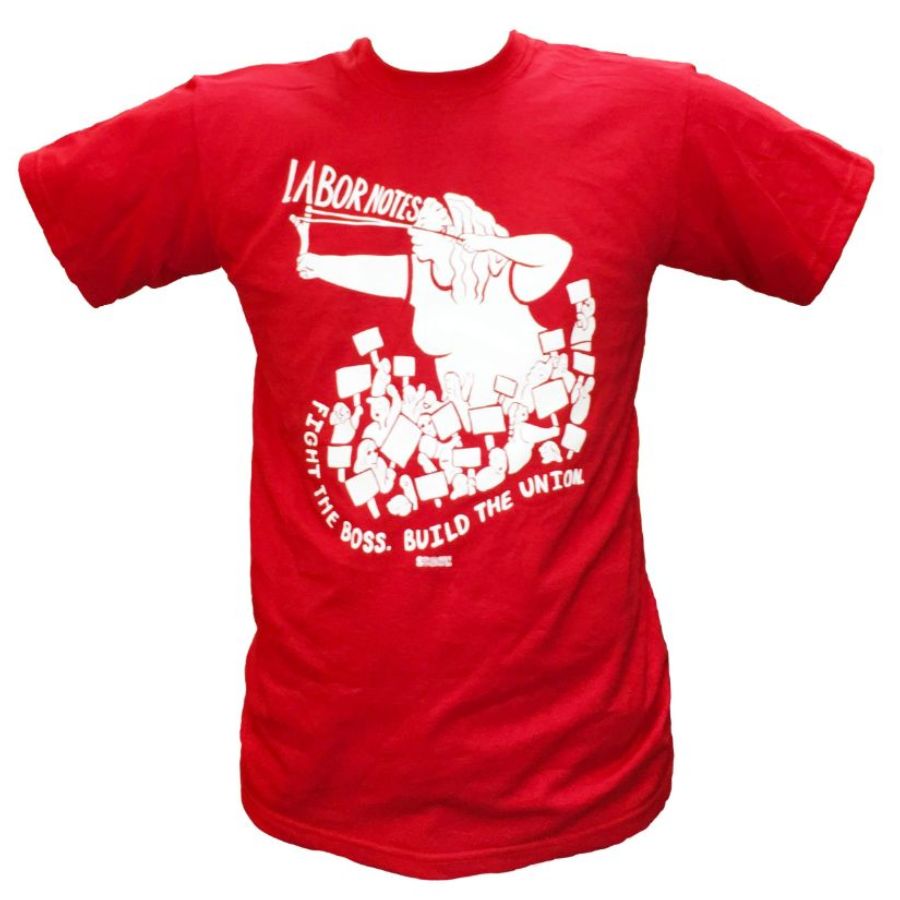 Check out the related Steward's Corner: "Making Rallies Look and Feel Powerful."
See more work from Look Loud's Rachel Schragis and Josh Yoder on their Instagram or email them at inbox[at]lookloud[dot]org if you're interested in learning more.


This workshop was held on February 10, 2022. To stay up to date on all the events and trainings that Labor Notes has to offer, subscribe to our weekly eblast.