Troublemakers Schooled in Detroit and Philly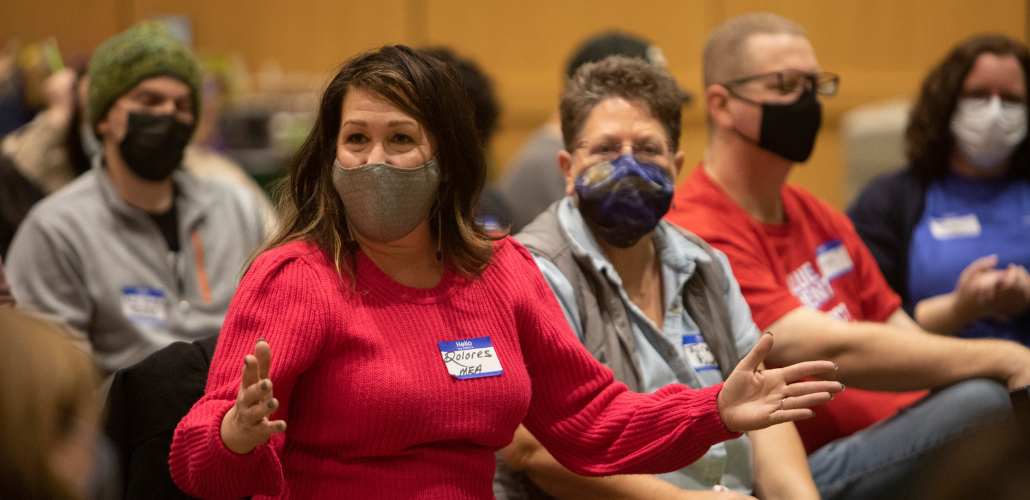 "They called us essential workers, so we believed them." The labor shortage taught workers we could use the crisis to our advantage. A hundred thousand American workers either went on strike or authorized strikes in Striketober. And on November 20, 210 union members and allies showed up for a Troublemakers School in Detroit, eager to learn how to build power in their workplaces. On December 11 similar numbers did the same in Philadelphia.
After a long in-person hiatus, Labor Notes' famed local Troublemakers Schools were back in business, catering to pent-up demand.
In Detroit workers heard from special education teacher Linda Perales from the Chicago Teachers Union, famous for striking against Mayor Rahm Emanuel and for their blend of social justice unionism and militancy. Nolan Tabb reported from the just-concluded and victorious John Deere strike. When Unite All Workers for Democracy (UAWD, a movement of reformers) and Bernie Sanders raised $150,000 to support the strikers, the UAW International turned the money down. Tabb led the effort to get the money to strikers anyway. Eric Truss of nearby UAW Local 600 assured participants that UAWD was about to win auto workers the right to vote for their top officers. (He was right.)
Workers chose from 10 workshops that ranged from specific strategy sessions pertaining to their unions such as "Fighting Austerity in Higher Ed" and "UAW Members: What's next after the right to vote?" to more general sessions such as "Race and Labor," "Social Justice Unionism," "Creative Collective Action in the Workplace," and "Contract Campaigns."
"I love the strategy of bargaining for the common good," said Diane Aretz of the Lecturers' Employee Organization. "How do we build coalitions with students, and de-naturalize the finance model and capitalist logic of our university funding? It blows up the notion of what unions can and should fight for."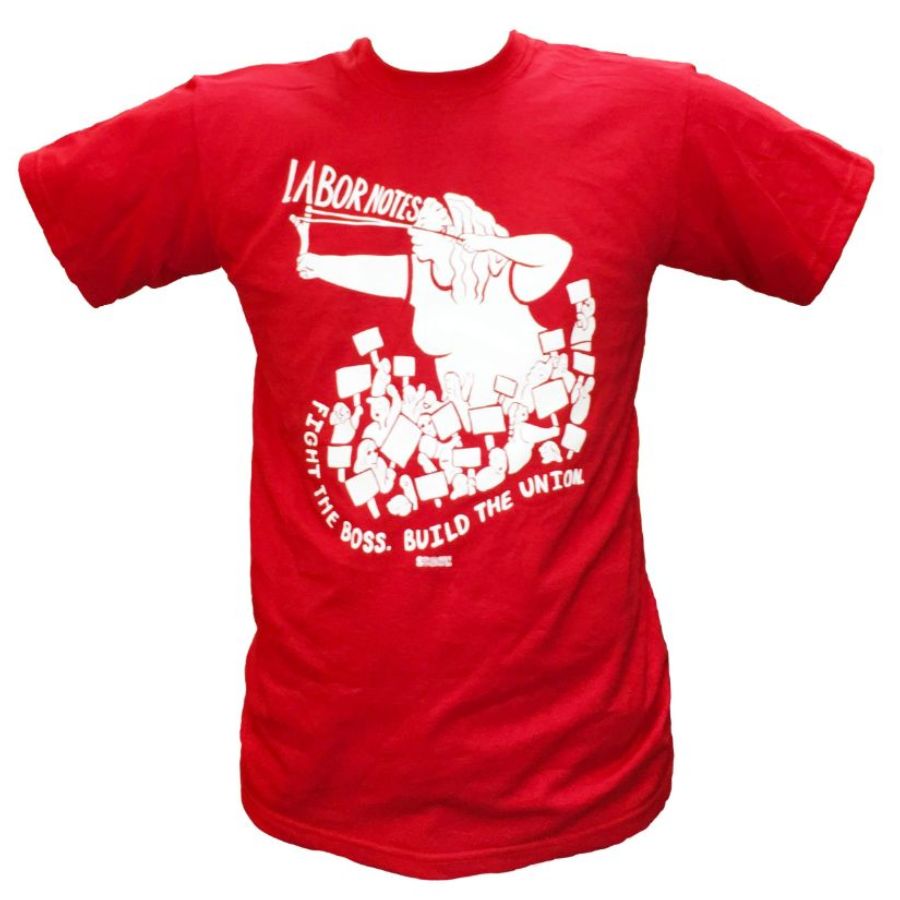 "You learn which actions were successful and which were not successful," said Glenn Tolbert, president of the Detroit bus drivers union. "It also gives you relief in knowing you are not alone in the struggle. You will see that despite the industry, the problems tend to be the same."
In the last session, Barbara Madeloni from Labor Notes asked workers to share what they planned to do with what they had learned. After all, what is said in Troublemakers School shouldn't stay in Troublemakers School.
Philly's School was held at AFSCME District Council 33's hall. DC 33 President Ernest Garrett and Vice President Omar Salaam kicked off with reflections on the importance of fighting for what's right, getting members involved, and connecting across unions. Andy Johnson, a Bakery Workers rank and filer at Kellogg's, schooled participants on the background of the ongoing strike and railed against two-tier wage systems and their impact across industries.
Workshops covered nuts-and-bolts organizing as in Labor Notes' Secrets of a Successful Organizer, ongoing organizing fights in the area, and big topics like race and labor and climate justice at work.
If these events sound like something you'd like, you will love the Labor Notes Conference, June 17-19 in Chicago. Like a Troublemakers School on steroids, the conference brings together thousands of labor activists from around the country—and around the world—to participate in hundreds of workshops and meetings over the course of three days. There's nothing like it in the labor movement. Come join us!
Courtney Smith and Joe DeManuelle-Hall helped organize the Troublemakers Schools. Smith is on the staff of the Lecturers' Employee Organization at the University of Michigan.