Why (and How) Michigan Nurses Rebuffed a Raid on Our Union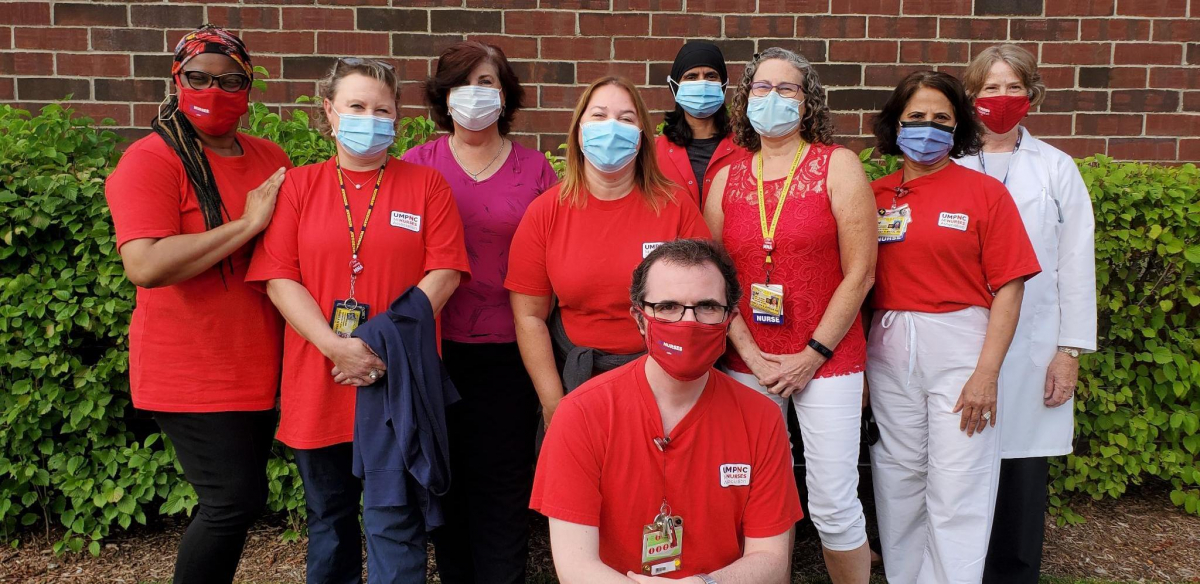 If you thought union raids had gone out of fashion around the time of the jitterbug, think again. Raids are making a comeback, courtesy of the American Federation of Teachers.
Thousands of nurses at the University of Michigan voted in September to defend the Michigan Nurses Association (MNA), their union of 46 years, against a raid. After going public in a surprise public email on Christmas Day 2020, AFT national staff had organized a nine-month campaign to decertify this bargaining unit.
The AFT sought to replace the University of Michigan Professional Nurse Council (UMPNC) with a sham "independent union" with a virtually identical name: the University of Michigan Professional Nurse Council -Independent Union (UMPNC-IU).
At the end of the day, the MNA defeated the raid with 2,346 votes in an election administered by the Michigan Employment Relations Commission (MERC). The sham union got 1,664 votes; 15 votes were cast for "no union."
LOYAL TO OUSTED DIRECTOR
The revolt had begun after allegations came to light in October 2019 that MNA Executive Director John Karebian was creating a hostile work environment and tampering in union elections.
MNA's elected Board of Directors did the right thing and hired a third-party firm to investigate the concerns. At the conclusion of this investigation, Karebian was removed from his position.
MNA's staff union would later describe the work environment under Karebian's leadership as "toxic and intolerable... The environment seemed to be designed to keep us in a state of fear. While women were most often the direct targets of Mr. Karebian's wrath, by no means was his misconduct limited by gender. Many of us have described the climate he created as verbally and emotionally abusive."
And yet, weeks after the board's decision to terminate Karebian, UMPNC President Katie Oppenheim called together the local's executive committee to meet with him. (This author, then on the executive committee, was out of town and unable to attend this meeting, which was called with less than 12 hours' notice.)
Subsequently, without bringing it to a vote of the executive committee, Oppenheim and Katie Scott, then vice president of the union, engaged the services of a lawyer. A detailed invoice from the lawyer included the following item: "12/18/2019 Call to MERC re certification... matters discussed w/ Scott, Oppenheim et al, discussion Re separation of MNA and UMPNC."
ORGANIZING OVERLOOKED
This was quite an about-face for these leaders. Just three months earlier, Oppenheim had been filmed at the 2019 Detroit Labor Day Parade saying, "I couldn't ask for a better union than MNA."
Why such loyalty to Karebian? Part of the divide comes down to where you think the union's power comes from.
Oppenheim and Scott repeatedly claimed that without Karebian in our corner we could not get a good contract. We did get a good contract in 2018—mainly because of an organizing campaign by nurses, driven by a series of creative T-shirts and buttons that drove management into a rage. Karebian was the one who cut the deal with the employer at the end.
Oppenheim and others did not do much organizing; their main vantage point was the bargaining table. So it looked to them like Karebian was the superhero who had single-handedly won us a good contract—when really so much of it came from thousands of nurses coming together, taking a vote to authorize a strike, and making the bosses' life a living hell for months.
A CONSPIRACY UNFOLDS
Throughout most of 2020 the majority of the UMPNC executive committee continued to collaborate with Karebian—without transparency to the MNA's board or to the minority of the chapter executive committee who opposed separation from MNA.
LM-2s, the annual financial disclosures that unions must file with the federal Department of Labor, show that John Karebian joined the payroll of AFT Michigan shortly after his departure from MNA. Former MNA President John Armelagos did too.
While Karebian and Armelagos were technically on its payroll, "AFT Michigan is reimbursed by AFT National for 100% of these costs and both take direction and receive assignments directly from AFT National," according to an email from AFT Michigan's Vice President David Dobbie.
Armelagos, an old high school chum of Karebian's who had retired from nursing in 2018, was trusted by many U of M nurses; he had served for years as a local and statewide union leader. Throughout the decertification campaign he reached out to nurses in the bargaining unit urging them to decertify the MNA bargaining unit—failing to mention that he was now in the employ of a rival union.
Evidence existed of a conspiracy by UMPNC executive committee members and AFT national staff to bring about a "separation of MNA and UMPNC" as early as December 2019—but it was only in late October 2020, in an email thanking members for re-electing her as the local's president, that Oppenheim first made cryptic mention of these plans to the membership, or even the broader elected leadership.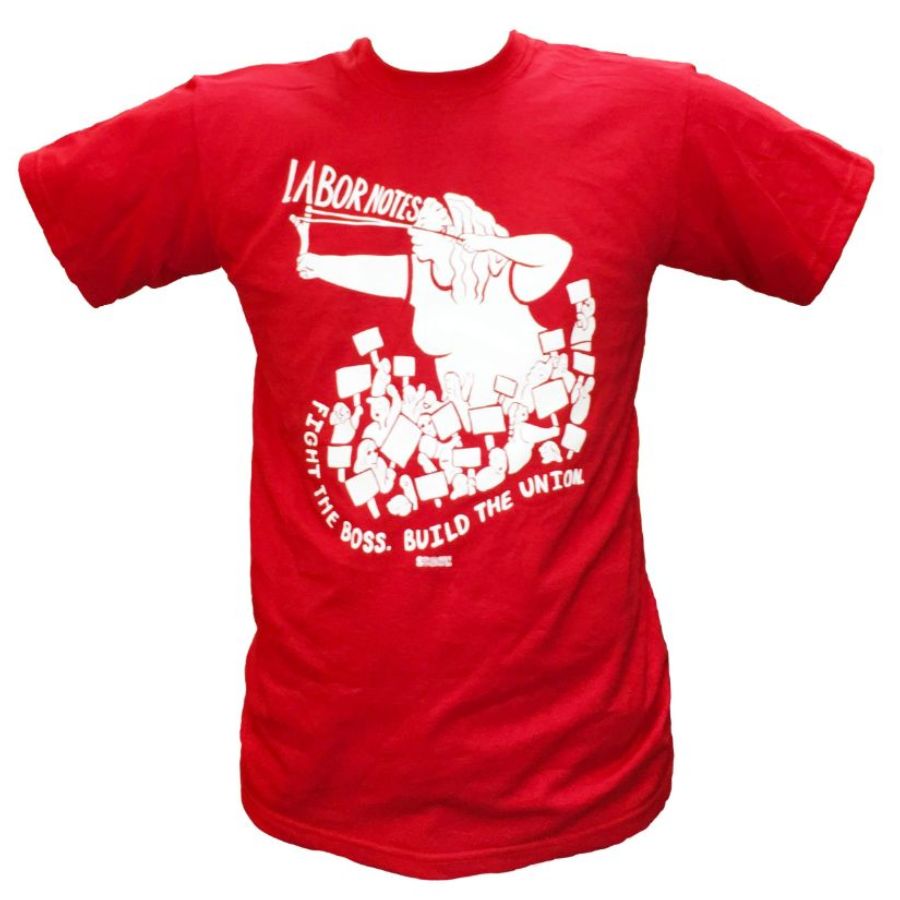 She claimed in the email that the chapter was getting "very little support" from the statewide union and "our members are raising concerns about the future of MNA… Your leadership team is investigating options."
No mention of friction between MNA and UMPNC had been made by Oppenheim and her allies while campaigning for re-election.
CAT'S OUT OF THE BAG
Many members were confused by Oppenheim's cryptic comments, which she refused to clarify when confronted at a union meeting several days later. Over the coming weeks, however, she sent out to the members a series of vitriolic emails, vilifying the MNA and slandering its other locals across the state.
The amount of dues money contributed by UMPNC members was a recurring theme in Oppenheim's diatribes. She suggested that members should not be paying to support failing locals across Michigan, but should instead keep all their money within their own local.
Most nurses ignored the onslaught of frantic emails until Christmas Day, when they got an email signed by Oppenheim that called openly for the dissolution of UMPNC's relationship with MNA. Metadata for the email's attachments showed they were co-authored by AFT national staff member Roxanna McCloud-Lewis.
In the days that followed, scores of UMPNC nurses, angry at having to sacrifice holiday family time to deal with Oppenheim and her allies' union-busting campaign, came together on the GroupMe app to form the Committee to Save Our Union. Roughly 30 members filed charges against Oppenheim, Scott, and the others with MNA's Impartial Committee, an elected body of nurses that hears formal complaints about serious misconduct by other members.
Soon after the charges were filed, the pro-AFT members of the UMPNC executive committee all resigned their MNA membership. Although the local bylaws clearly stated that all UMPNC members must also be members of MNA, they all asserted that they would remain in their UMPNC leadership roles.
A DECEPTIVE CAMPAIGN
These former leaders—still recognized by the employer as the local's leaders—formally dropped cards for a decertification election in mid-January, after the MERC rejected their first attempt to file a petition without a 30 percent show of interest.
Although an emergency trusteeship enacted later that month by MNA's Board of Directors forced the employer to stop recognizing the pro-AFT clique as the local's leaders, the latter continued to refer to themselves as "your elected UMPNC leadership" and told members that only by signing their show of interest petition (billed as a "UMPNC Membership Application") could they remain members of their union.
Hundreds of new hires were given this false membership application, which included a space for credit card information, and were told that they would need to fill it out to join the U of M nurses union. On March 17, these fraudulently obtained membership applications were filed with MERC as part of the pro-AFT group's 30 percent show of interest.
LOCAL SOLIDARITY
Some in the local labor movement were reluctant to take sides in the conflict, especially given the involvement in the decertification efforts of self-styled "friend of labor" Washtenaw County Commissioner Katie Scott. But MNA-UMPNC found solid allies in a campus AFT local, the Graduate Employees' Organization, which in fall 2020 had led a heroic public safety strike against the university's reckless pandemic response.
GEO's leadership unanimously passed a resolution condemning the AFT's raid on U of M nurses and calling on the national organization to devote the money being used to bust other unions to instead support their own locals. GEO leaders also circulated a petition for other AFT members locally and nationwide to condemn the raid.
"AFT's decision to expend time and energy sowing divisions among already organized workers saps our strength, damages our solidarity, and opens up divisions that bosses and employers can exploit," said GEO member Danny Blinderman, one of the authors of the resolution and petition.
A GRASSROOTS DEFENSE
Meanwhile, the Committee to Save Our Union swelled to include well over 100 activist nurses. MNA staff organizers were barred from entering the hospital due to the pandemic; while the support they provided remotely was invaluable, the work of pro-MNA nurses ourselves, rounding throughout the hospital to talk to nurses on breaks, was essential.
Knowing that rounding was an effective tactic, the pro-AFT "independent union" leaders encouraged their supporters to report union activists to the employer. Many MNA-UMPNC activists were called in to meetings by their managers for engaging in protected union activity. Few were deterred, however.
Based on assessments gained through talking with our fellow nurses, MNA-UMPNC supporters went into the MERC election with a high level of confidence that we would win. In defeating the so-called "independent union," U of M nurses showed that true strength comes not from independence, but from solidarity.
Ted McTaggart is a registered nurse at the University of Michigan and the MNA-UMPNC Interim Chief Representative for Offsite Ambulatory Care.