Viewpoint: Building Trade Unions Won't Win Our Parking Fights Until We Catch the Striketober Spirit
A hundred thousand American workers either went on strike or authorized strikes in October, now known as Striketober. Here in the Pacific Northwest, carpenters began a courageous strike in September, rejecting four tentative agreements in an effort to win a contract that would put them more on pace with the higher-earning trades. One of their demands, to which the bosses did not concede, was fully paid parking.
After a small majority of Carpenters members cast a lackluster vote to ratify an unpopular fifth version of the contract, I find myself among a contingent of trade workers wanting to learn from their experience. The obstacles they faced in their strike also affect my fellow rank and filers in the Electricians (IBEW) Local 46.
The carpenters' strike solidarity was undermined by Project Labor Agreements with no-strike clauses, and by a union leadership that seemed to pander to big business instead of fighting for members. That's the best we're gonna get, was their message. Everything's on the table. Vote yes.
The carpenters' fight is not over. And it is not only the carpenters' fight.
OUTRAGEOUS PARKING COSTS
I am a proud woman apprentice electrician, a single mother since I was 19 years old, and a grateful first-generation union member. When I was applying for the inside wire apprenticeship, I gained experience in the trade and made my application more competitive by working as a limited energy installer for a major local electrical contractor. It's an entry-level job that paid only $15 an hour.
We moved from site to site, and I remember once paying $35 for parking in the morning, only to drive across town and pay another $18 somewhere else. To pay the equivalent of two hours of my pay per day was not unusual. But it was the way I could see to get my foot in the door.
I was able to live with my family during those months, rent-free, which is the only way I gained access to the industry that has transformed my economic prospects. But for many women, single parents, disproportionately Black and brown people—those who would benefit the most from access to the relatively good wages and benefits of the construction industry—the cost of parking is not just burdensome, but prohibitive.
Why should a single mom making $15 an hour trying to break into an industry that could elevate generations of her family out of poverty have to cover a parking expense that is upwards of three times her hourly wage, when the company she works for generates so much profit that it can afford to—and routinely does—throw away literal tons of essentially brand new material every day?
Every trade struggles for paid parking in every contract negotiation. Apart from a couple exceptional instances, no one has won. I see a need for organizing that is less insular—that happens not only in disconnected union local satellites, but in the open, with democratic organizing by members across trades.
RIGHTEOUS ANGER IS SPREADING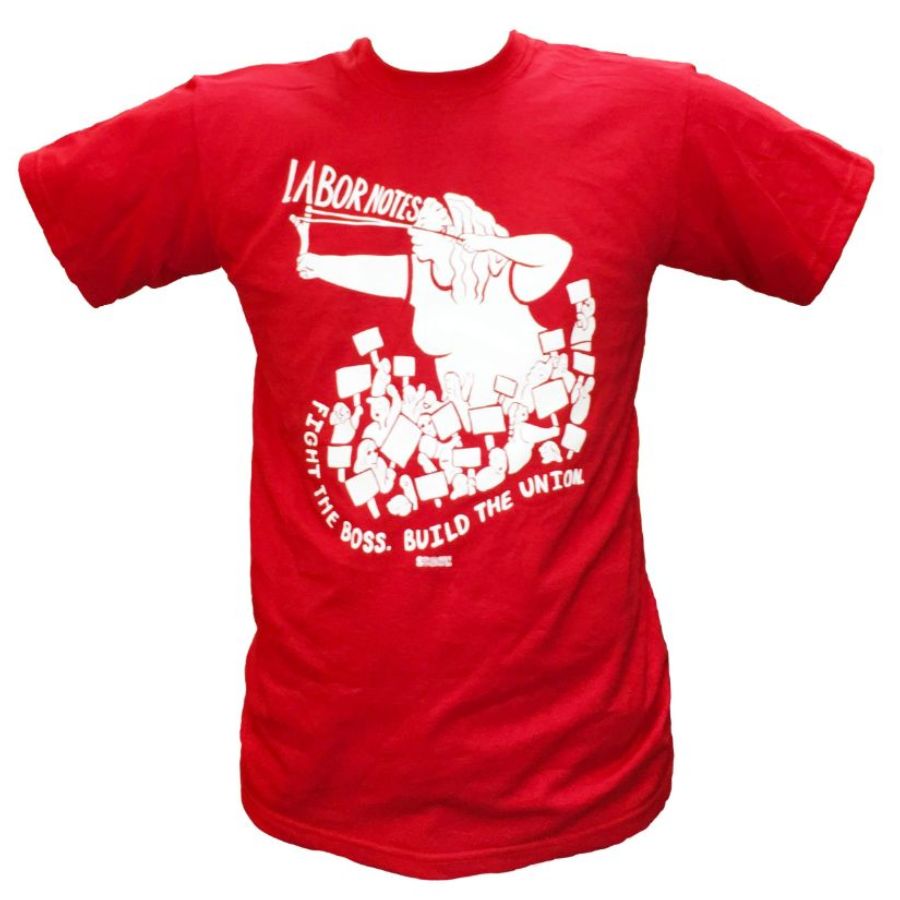 Right now, workers across America are experiencing a resurgence of class consciousness. We've seen strikes at the Heaven Hill distillery in Kentucky, at Frito-Lay and Nabisco, and now at Kellogg's. Coal miners in Alabama and hospital workers in New York and Massachusetts have been out for months. Ten thousand farm equipment factory workers at John Deere just re-upped their strike, voting down a second tentative agreement. Forty thousand Kaiser Permanente health care workers have authorized strikes. In a flight attendants' strike authorization vote at an American Airlines subsidiary, every single vote was "yes."
A strike of 60,000 TV and film crew members was averted—for now—despite the widespread sentiment among workers that conditions in the industry are untenable. On the set where actor Alec Baldwin discharged a prop weapon that killed cinematographer Halyna Hutchins on October 21, crew members had repeatedly raised concerns about safety, even walking off set just a few hours before the tragedy.
I understand that very well, because on September 20, a worker was killed in an accident on my job site. My fellow workers and I had been running concerns about safety up the chain of command for two years. Despite a staggering number of injuries logged with the state Department of Labor and Industries, and despite countless safety meetings and various unions' shop stewards on site, nothing changed.
If history is any indicator, the kind of worker mobilizations we're seeing now can continue to expand when conditions are ripe—when there's an egregious disparity of wealth and the systems in place are utterly failing to address people's needs.
A BIGGER FIGHT WINS THE DAY
Seattle City Councilmember Kshama Sawant, who marched with the carpenters on their picket line, has introduced legislation that would require contractor bosses to fully pay for construction worker parking in the city.
To my fellow workers who call this government overreach—respectfully, your ire is misplaced. I've heard half-baked statements like, Do you want the government to pay your rent, too? I am not asking for the government to pay for my parking. I am demanding that self-professed "progressive" Democrats, who make up the majority of the Seattle City Council, join socialist Councilmember Sawant in requiring that my multi-millionaire employer pay my parking, just like the law requires that my employer pay my wage. With which I pay my rent. Which is too damn high.
I've also heard people oppose the participation of Sawant's office in what, in their view, should be a trade union affair. I'm a member of arguably one of the strongest unions in the area, and we have failed to negotiate paid parking in contract after contract. Quite frankly, this is what we need in the labor movement: rank-and-file-led organizing in alliance with elected leaders who use their positions to wrench victories. We need a highly visible cross-union campaign where members participate in far greater numbers than any one of our unions represents.
Let us not forget how unions came into existence—how and why. We know from history: a bigger fight, one that crosses trades and even industries and cultural divides, one with uncompromising solidarity, wins the day.
Taylor Leatrice Werner is an apprentice electrician and member of IBEW Local 46.