New Jersey Welfare Workers Sound the Alarm on Safety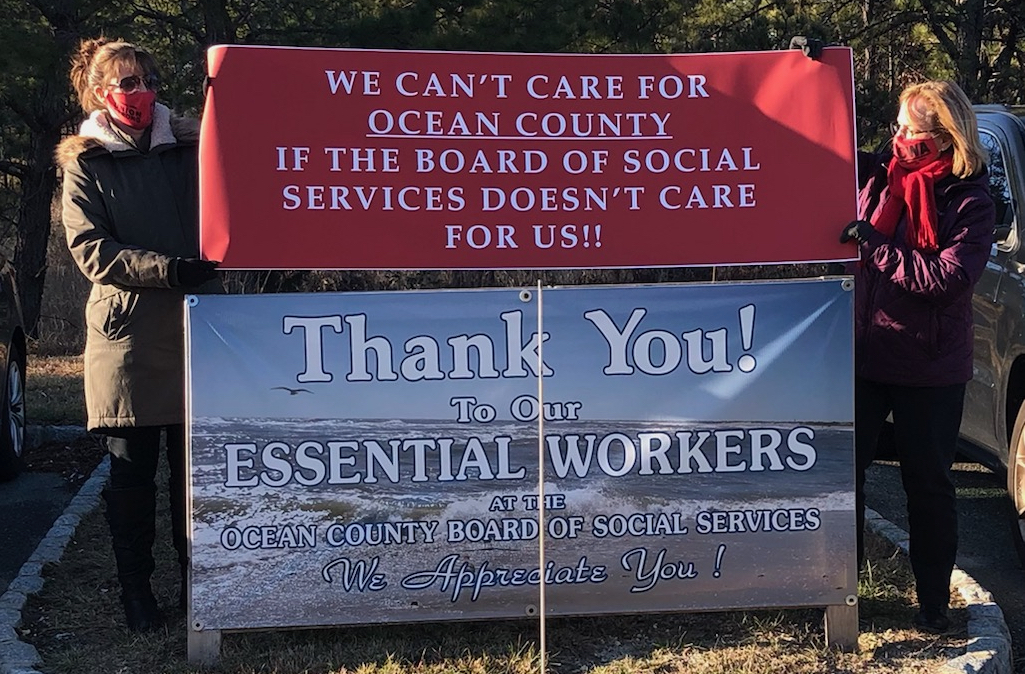 Welfare workers in Ocean County, New Jersey, won their best contract in years by taking a stand for Covid safety.
"After months of working in fear, and with Covid back on the rise, we decided that enough was enough," human services specialist and Local 1088 steward Jessica Coffin told fellow members of the Communications Workers, District 1 (CWA) New Jersey in a recent training.
Local 1088 represents several hundred Ocean County Board of Social Services workers, spread over a number of buildings throughout the county, which sits along the Jersey Shore. Members range from receptionists to social workers, and help clients access benefits including emergency housing, welfare, and food stamps.
Many employees had worked from home during the first months of the pandemic. But last June the Board resumed in-person operations, with the full staff working their normal schedules.
Workers became more and more fearful that their workplace was not safe. Every week they were receiving multiple notices from management about new Covid exposures; workers were spreading the virus to each other and their families.
The mobilization committee met and decided to organize a campaign to demand a split schedule to reduce staffing in the office, as well as the ability to work from home. The union was also in contract negotiations and wanted to correct a growing wage disparity where people were doing the same jobs for widely different salaries, depending on when they were hired.
WEARING RED, RAISING BANNERS
At a training organized by CWA national staff last fall, members mapped out a campaign with escalating tactics to pressure Board management to resolve these issues.
It started with everyone wearing red on Thursdays. Next, through members' contacts, the committee reached out to churches and racial and social justice organizations, including the local NAACP and the Puerto Rican Association. Workers explained that they wanted to be able to serve the needs of the community, but safely for everyone. Local 1088 members got more than 100 co-workers to sign a petition, while community allies signed up people throughout the county.
Workers presented this petition, with more than 250 signatures, to the Board's livestreamed meeting. Local faith leaders and NAACP members held a candlelight vigil outside the Board headquarters at the same time.
Next, friends and families called into the County Commissioners' meeting to pressure them about the health and safety issues. So many people called during the public comment section that the director cut off comments.
Still the Board of Social Services refused to make the workplace safe. So members made signs and a banner that said "We Can't Care for Ocean County if the Board of Social Services Doesn't Care About Us!" They formed a picket line along a major highway in front of their worksite, and held the banner over the "Thank You to Our Essential Workers" sign that the Board had put up.
Statewide Covid Safety Training
More than 1,000 CWA District 1 stewards and Health and Safety workplace committee members in New Jersey recently participated in a three-part, 11-hour training course on Zoom.
The goal was to educate members about the science of Covid-19 transmission and how to get management to ensure a safe workplace. The central theme was that informed and mobilized members are the source of our own power to protect ourselves from this deadly pandemic.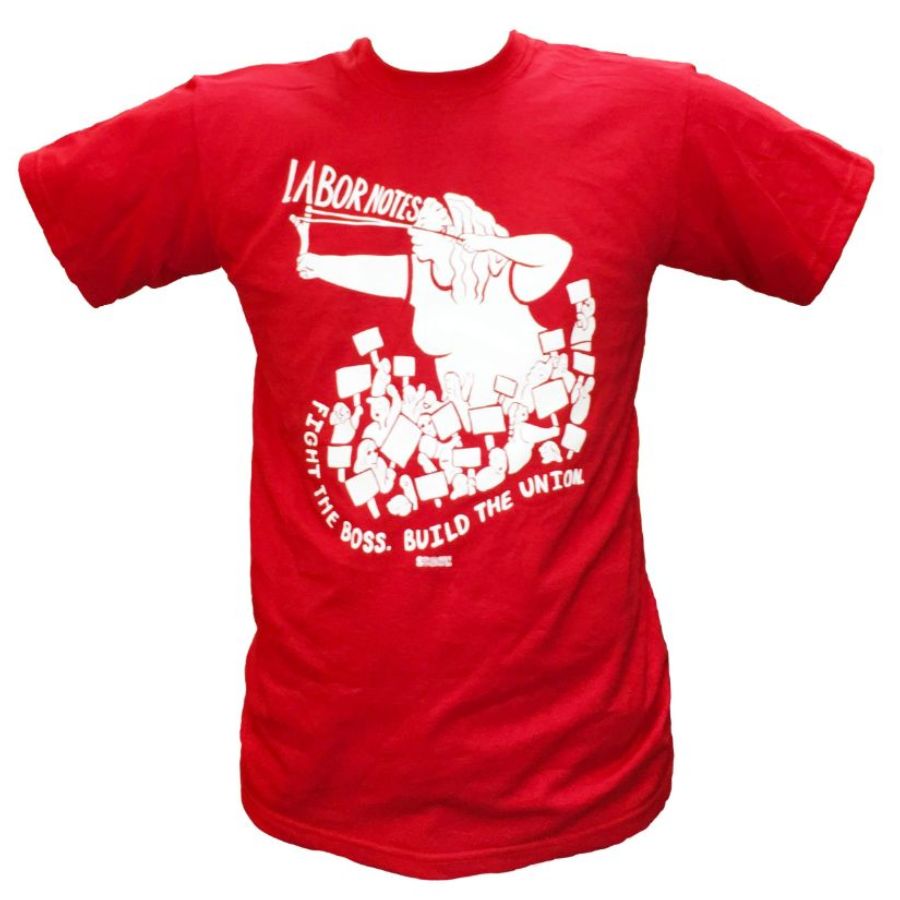 Rank-and-file leaders, including Jessica Coffin from Local 1088, explained how they had:
Identified widely and deeply felt health and safety issues
Mapped out their buildings
Created membership lists that were distributed to stewards and Health and Safety committee members to have organizing conversations with everyone
Organized job actions, including picketing outside workplaces on breaks, holding rallies with media invited, signing petitions and then delivering them to management, threatening work stoppages, and, in one case, having everyone set off their car alarms at once for 10 straight days.
At first they had 15 members in front of one building during morning breaks. But after a week, their numbers began to grow. Pickets spread from one site to three.
CAR ALARMS AT EVERY BREAK
"Our members were afraid of retaliation," said Coffin, "but legally your employer can't retaliate against you for picketing with your union. We had to be sure to remind our members of this."
Local 1088 was also in contract negotiations. To support both campaigns, "we brainstormed ideas to get even more members involved," Coffin said. "We were determined to find a way to get everyone to participate.
"One member suggested car alarms. We researched the township's noise ordinance laws and found out that a car alarm can go off for 15 minutes before the owner of the vehicle would be cited for a disturbance. On our breaks—every single break—we turned on our car alarms for 14 minutes and 59 seconds."
The car alarms were timed to coincide with picketing outside. Quite a few members who would not join in the picketing did turn on their alarms. It was something they could do from their desks, and it was exciting—a noisy show of strength in numbers.
This went on for 10 straight days, until neighbors called the police. "Effective? Yes!" said Coffin. "The police only had to be called one time, and the Board was ready to address our health and safety concerns and settle our contract!"
NO CONCESSIONS, FOR ONCE
This contract is the first in 18 years where Local 1088 didn't lose anything.
Although members didn't win the ability to work from home, the Board arranged for employees to be vaccinated during four different sessions—with paid time off to receive the vaccine during work hours.
Another highlight is salary increases (for those hired after step increases were taken away) of $1,800 in the first year of the contract, $1,600 the second year, and 2.5 percent the third year. For the lowest-paid employees, that adds up to a 14 percent increase.
"If there's anything I learned from this, it's be loud, be real loud!" Coffin said. "Let management know you won't settle for subpar."
Fran Ehret is the New Jersey Area Director for CWA District 1. Jim McAsey is Mobilization Coordinator and Bill Bradley coordinates internal organizing. All three organize with the union's statewide health and safety committee.