Brooklyn Teachers Demand Full Remote Instruction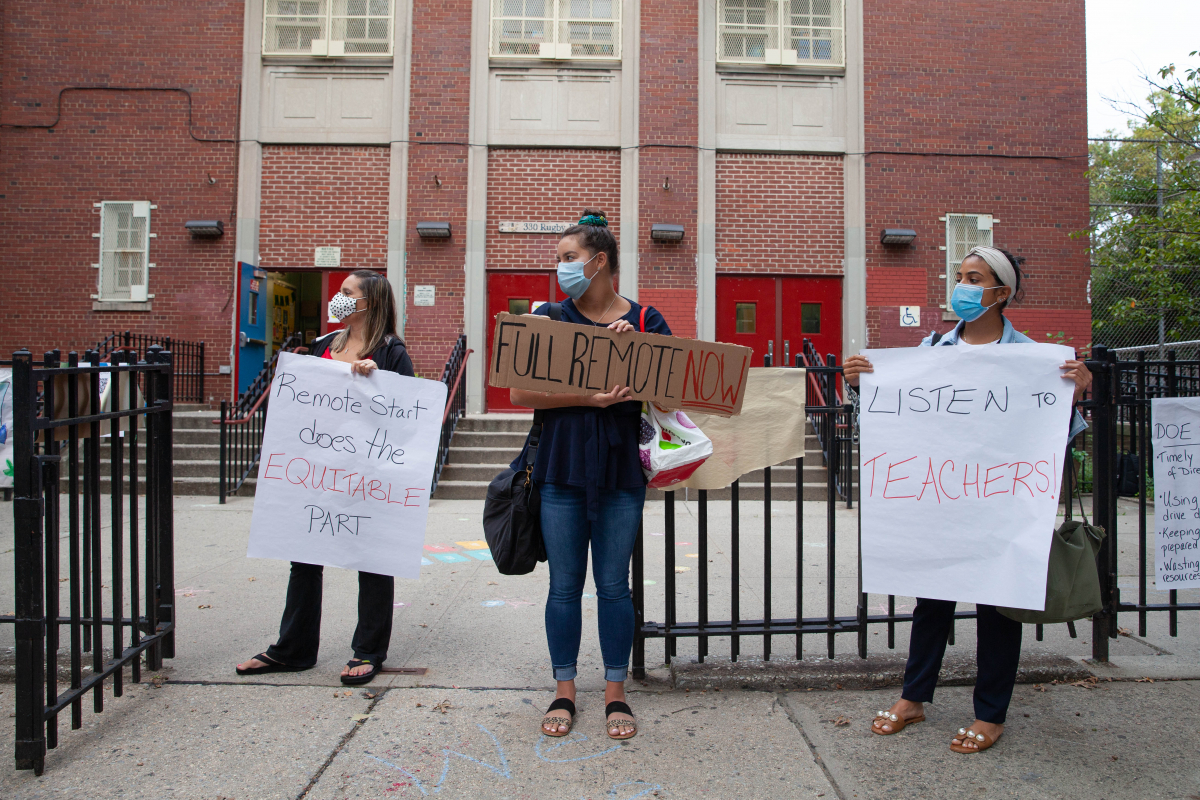 Outside the gates of Brooklyn's P.S. 139 hung a poster with a report card for the Department of Education. Teachers frustrated with the ever-evolving plan to reopen schools had issued the DOE the following grades:
Timely submission of directives? F
Using data to drive decisions? F
Keeping stakeholders prepared and informed? F
Wasting time, energy, resources, driving us crazy? A+.
As COVID-19 continues to kill relatively unabated, the country's largest school district is attempting to reopen schools for a hybrid of remote and in-person instruction.
Among the 10 largest school districts, New York City alone is attempting this strategy. The next largest nine districts are pursuing solely remote education this semester. The hybrid strategy has drawn criticism and concern from educators citywide.
At P.S. 139, where two people had tested positive for COVID-19 in the past week, teachers and supporters staged a protest early Friday morning to oppose the DOE's plan for blended remote learning.
NOT EQUITABLE
Blended remote is a system in which students attend class in person two days a week, while the remaining days are remote.
According to third-grade teacher Donna Rivera, students enrolled in the blended program will primarily receive asynchronous work (that is, homework to complete on their own) during their remote learning days, while students enrolled in the fully remote program will receive five full days of live instruction.
That's not equitable. Some students have the means to remain fully remote, and some don't—and that difference in experience may affect their educational outcomes. According to recent enrollment data, 81 percent of students at P.S. 139 are considered economically disadvantaged, 16 percent are English language learners, and 20 percent are students with disabilities. Fully 89 percent of the student body are students of color, with the majority Black and Latino.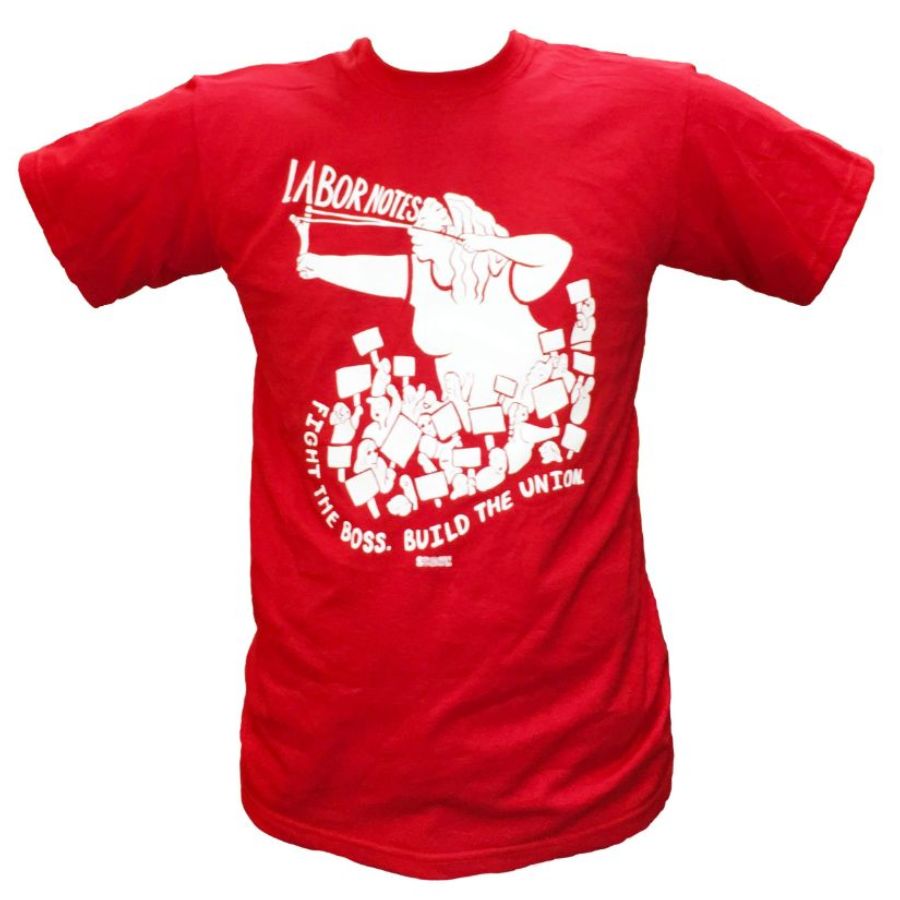 For students with disabilities enrolled in blended remote integrated co-teaching (ICT), the lack of live instruction on their remote days would be a direct violation of their Individualized Education Plans (IEPs) and Program Adaptation Documents (PAD), according to an open letter to the DOE from teachers at P.S. 139. Rivera read the letter aloud at the picket; see video here.
"This is not okay," Rivera said. "These kids have had their education interrupted in March, these kids have already endured the trauma of a pandemic, and we cannot continue to exacerbate the achievement gap among our most marginalized students."
TEACHER SHORTAGE
The disparity in live instruction vs. homework between fully remote and blended remote programs can be attributed to a shortage of available teachers. Mark Cannizzaro, president of the city's union of principals, admitted September 14 that the DOE needs an estimated 10,000 more staff members to meet current challenges.
To compensate, some schools are reassigning teachers to teach subjects they are not licensed to teach.
Donald Haviland, a music teacher at P.S. 139 who normally teaches pre-kindergarten through second grade, said, "I'm being asked to teach out of license, to teach first grade, because of the city's inadequate plan… and I know I'm not the only teacher who's being asked to teach outside of my license.
"All of us care about our kids, all of us want them to succeed, but kids deserve a quality education from people that are qualified to teach them."
The reopening of schools has been delayed for a second time for most students; it's now rescheduled for September 29-October 1, though pre-K students and those at special ed schools resumed Monday.
Kris Parker is a Brooklyn based writer and photographer.