More Workers Demand $15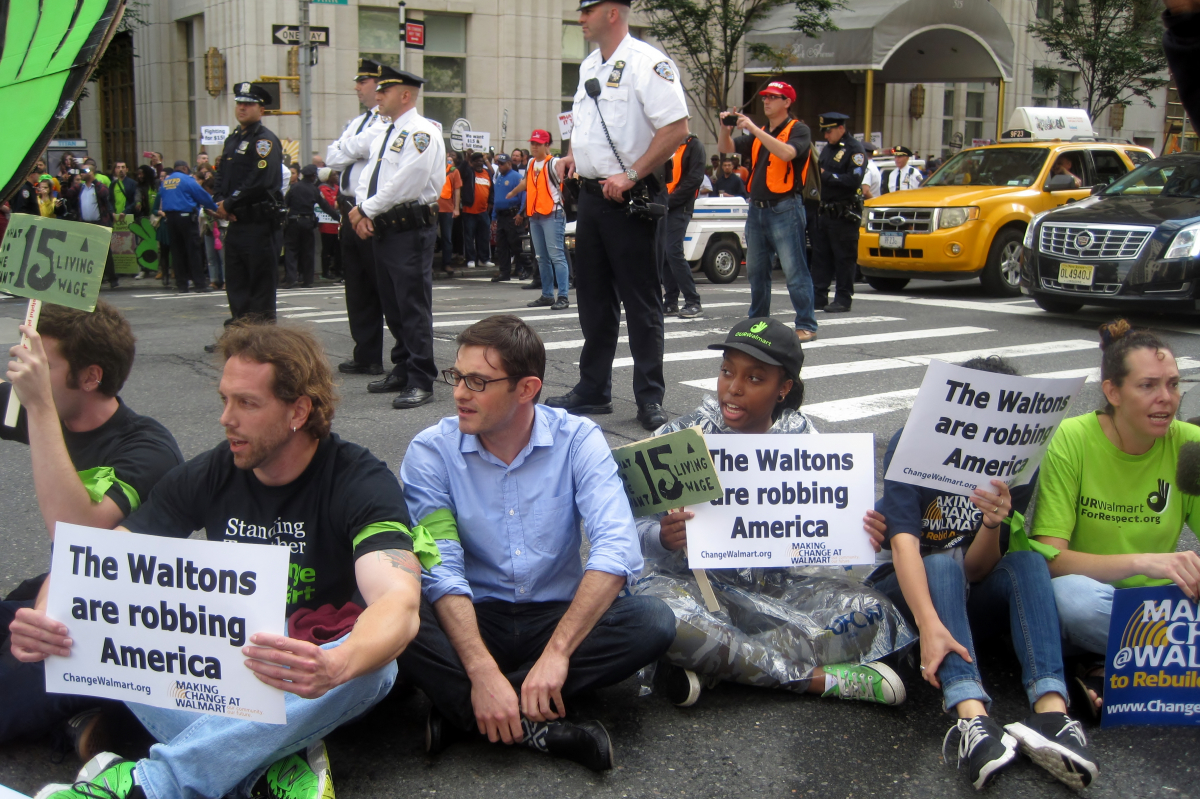 The demand for $15 an hour is spreading. Agitation for $15 started with fast food workers and airport workers organized by the Service Employees (SEIU), but now Walmart workers and home care workers are joining in.
Walmart workers, through their organization OUR Walmart, had been nonspecific about wages or said at least $25,000 a year (roughly $12.00 full time). That vagueness has ended. In demonstrations in New York and Washington, D.C. on Thursday, Walmart workers carried signs saying "We Want $15 and Full Time."
"Show me," someone chanted through a megaphone at the New York march. "Fifteen," the crowd answered.
Walmart, fast food and retail workers marched from a McDonalds to a Zara clothing store, and ended up at a $25 million apartment bought by Walton heir Alice Walton on Manhattan's swank Upper East Side. They had a petition to present, but after they were turned away, 25 workers and supporters sat down in the northbound lane of Park Avenue chanting "We are here to stay until the Waltons raise our pay." Many wore their identification badges from Walmart.
Montressia Williams, who has worked at Walmart in Racine, Wisconsin for 14 years, said that she got a 15 cent raise but then Walmart cut her hours. "What they give with one hand they take away with the other." She said the loss of hours meant she had to go to a food bank.
ON THE BALLOT
Two years of agitation for "Fifteen and a Union," has precipitated a wave of minimum wage legislation, executive action, and several ballot initiatives. Vermont, Maryland, Minnesota, Massachusetts, Michigan, Delaware, West Virginia, Connecticut, New York, California and Hawaii have all increased their minimums recently.
The federal minimum stands at $7.25, which is $3.70 less than the buying power of the minimum wage in 1968. The federal tipped minimum wage (which employers are supposed to top up to the minimum, but often don't) stands at $2.13 and hasn't been raised since 1991 thanks to lobbying by the National Restaurant Association.
Federal contract employees hired in the future will get at least $10.10 an hour, according to an Obama administration executive order.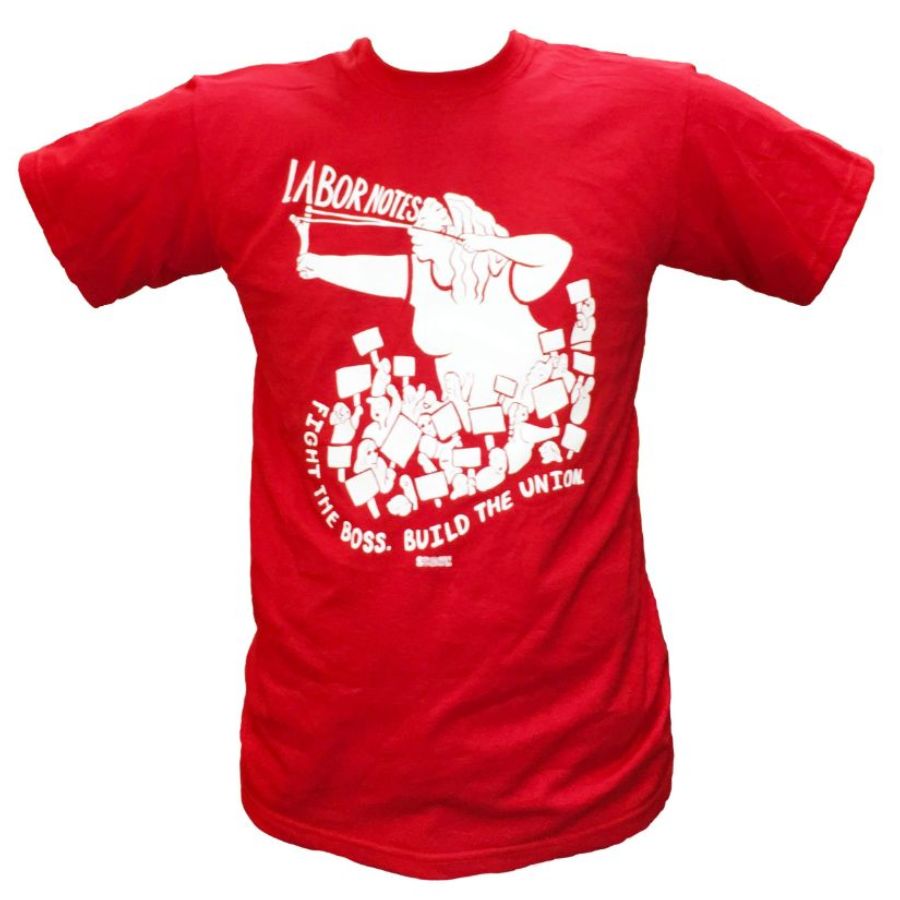 Petition-gathering activists have placed minimum wage increase measures on November ballots in four states. Alaska's Measure 3 would gradually raise the state minimum from $7.75 to $9.75 by 2016. After that it would match inflation or be $1 above the federal minimum.
Arkansas, the home of Walmart, has a minimum of $6.25, a dollar under the federal—a ballot measure would raise that to $8.50 by 2017.
Nebraskans will vote on raising the minimum to $8 in 2015 and $9 in 2016. After the measure failed in a 20-20 tie in the state senate, supporters put it on the ballot with signatures.
South Dakota activists put an increase on the ballot from $7.25 to $8.50, with the figure then pegged to inflation annually. It would set tipped employees' wage at half the non-tipped rate—raising them from $2.13 to $4.25 and then rising with inflation as well.
A measure placed on the Illinois ballot by the legislature asks if voters would like to see the state minimum go from $8.25 to $10 on January 1, 2015. Astonishingly, it's non-binding.
CITIES GO FURTHER
Following $15 wins in Seattle and SeaTac, Washington, San Francisco will vote on a minimum wage increase stepping up to $15 in 2018, then rising with inflation. An Oakland measure would echo the first step, to $12.25, and include paid sick leave. California's minimum is $9.
New York Mayor Bill de Blasio expanded an exception-riddled living wage law for workers in city-subsidized developments, and raised the amount to $13. San Diego's city council raised the minimum to $11.50 by 2017, linking it to inflation, and adding paid sick days.
The Los Angeles city council approved a $15.37 minimum for workers at big hotels. Hotel lobbyists complained they were being unfairly targeted by unions, but that might not be true for long: the city council is now considering raising the minimum to $15.25 per hour by 2019.