U.S. Labor News Roundup
Week of August 19, 2013
This summer marks 50 years since 1963's March on Washington for Jobs and Freedom drew more than 200,000 people. A new book excerpted below puts the 1963 action in its organizing context.
Every U.S. school child learns the opening words of Dr. Martin Luther King's "I Have a Dream" speech, but how many know that the march was the brainchild of leading black labor activists—and that it called not only for an end to prejudice, but also for a federal jobs program, equality at work, and a boost to the minimum wage—The Editors.
In January 1963 A. Philip Randolph, leader of the Brotherhood of Sleeping Car Porters, a black union, wanted a giant rally in Washington to draw attention to "the economic subordination of the Negro" and create "more jobs for all Americans."
Leaders of the Negro American Labor Council approved the plan. Meanwhile, southern activists such as King were frustrated with President Kennedy's dismal civil rights record. Randolph and King met and resolved to march under the slogan "For Jobs and Freedom." They soon won support from other civil rights organizations.
Demands included a federal jobs program, raising the minimum wage, a Fair Employment Practice law, and support for Kennedy's civil rights bill. They anticipated that they could get 100,000 people to participate.
Cleveland Robinson and L. Joseph Overton of District 65 of the Retail, Wholesale, and Department Store Union asked unionists to establish local organizing committees in cities where they had influence, and an organizer spent July and August travelling across the country to coordinate their efforts.
Roy Wilkins wrote to every NAACP branch, youth council, and state conference asking them to organize "no less than 100,000" people to participate in the March, and he dispatched NAACP labor secretary Herbert Hill to help them.
The National Council of Churches, the American Jewish Congress, and the National Catholic Conference for Interracial Justice endorsed the March, along with 17 unions and several state and city labor councils.
By the end of July, local organizing committees had chartered 2,000 buses, 21 trains, and 10 airplanes.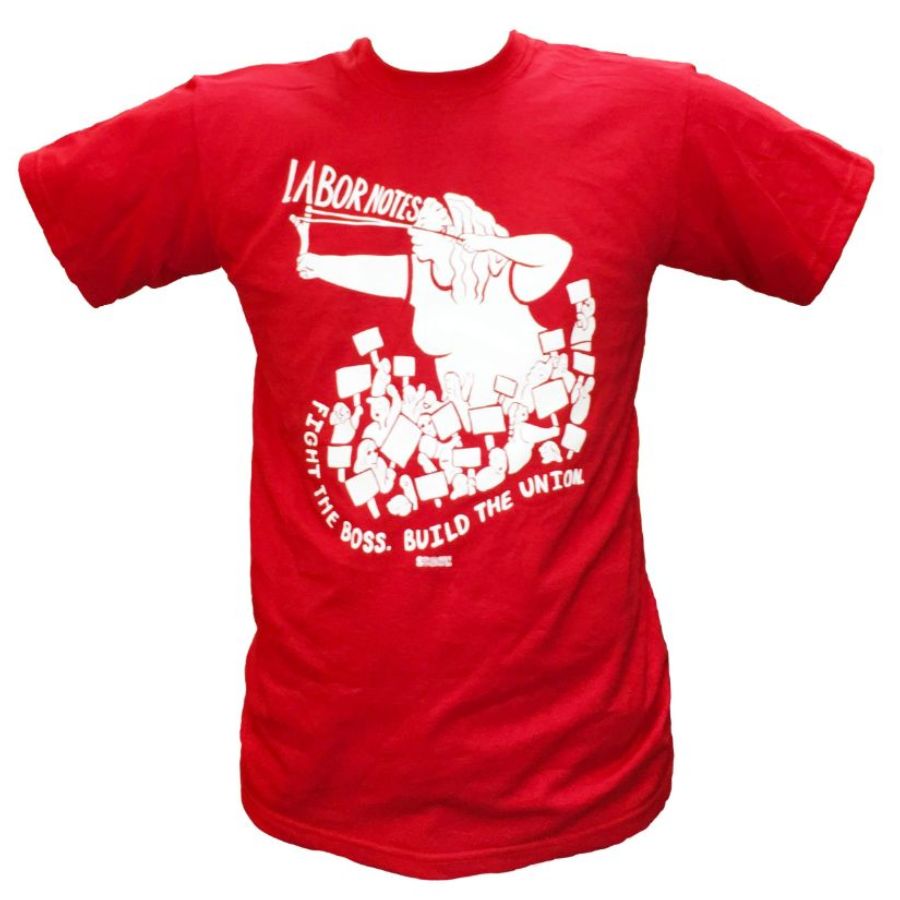 Excerpted & summarized from The March on Washington: Jobs, Freedom, and the Forgotten History of Civil Rights, by William P. Jones.
On August 20 150 students staged a sit-in at San Francisco's City Hall, demanding that the mayor defend City College of San Francisco. Twenty-six were arrested.
The much-loved, low-tuition community college may shut down in 2014. It's under attack by an unexpected source, the Accrediting Commission for Community and Junior Colleges.
The ACCJC has no complaints about the value of City College's degrees and credentials.
Instead, what it considers problematic is CCSF's broadly democratic culture of shared governance, very strong faculty union, good contracts that provide decent work for employees, and service to the community in the form of non-credit, no-cost programs.
If stripped of accreditation, the college and its 110,000 students would lose access to local, state, and federal funding.
But San Francisco was probably the wrong place to attack a community college. An estimated 54 percent of San Francisco voters or their family members have attended CCSF. Students, faculty, the local labor movement, state legislators, and city council members have joined street demonstrations, marched into city hall, spoken at rallies, and convened hearings.
Why would anyone try to close City College? In the current wave of attempts to privatize everything public, for-profit institutions are hungry to take advantage of the student loan revenue stream. The potential windfall is enormous for private for-profit colleges that will pick up students if CCSF closes.