Hunger Strike, Protests Resume for Injured Colombian GM Workers
On the same day that GM was up for the U.S. Secretary of State's "Award for Corporate Excellence," a crowd of about 50 activists protested Wednesday at the steps of GM's world headquarters in Detroit, chanting "down with exploitation, up with mediation!" In Washington, D.C., where the corporate award ceremony had taken place earlier in the day, a small contingent demonstrated outside the U.S. State Department.
Spearheading the demonstration in Detroit was Jorge Parra, former GM worker from Colombia, who was into the eighth day of his third hunger strike. Speaking into a bullhorn and braving wind chills in the 20s, Jorge Parra called out GM CEO Dan Akerson, demanding a just, mediated settlement for workers who were injured at GM's Colmotores plant, and who were subsequently fired.
He challenged Akerson to an unfiltered debate so that the public would know the truth about what the Colombian workers have had to endure. Eight of Parra's co-workers—who were into their 485th day of protest in a makeshift encampment in front of the U.S. Embassy in Colombia—also resumed their hunger strike.
Parra, who is president of ASOTRECOL—the association of injured and former workers at GM Colombia—initiated his fast in Detroit November 20 by once again sewing his lips shut. He was joined in the fast by United Auto Workers (UAW) Local 140 member and former president Melvin Thompson. The event was posted in two YouTube videos (see below), in which Thompson explains, "I agree with everything that he and his organization are doing. In true solidarity I will not eat, I will only drink water from today until he tells me that he has achieved his goal."
GM and Corporate Excellence
While these actions were underway, corporate and government representatives were getting set for the Secretary of State's "Corporate Excellence" award ceremony, officiated by Hillary Clinton. While GM's practices at a new powertrain facility in Uzbekistan did not win this year's coveted prize, GM was nevertheless among the 11 finalists touted for "corporate social responsibility, innovation, exemplary practices, and democratic values."
A prior hunger strike (and planned grassroots public actions in support) were suspended in late September at the request of UAW President Bob King, who was reportedly speaking with Akerson in search of a resolution. Well over a month later, King and Parra met at the annual protest demanding closure of the US Army School of the Americas (SOA), held in Georgia November 17-18. This is a protest that King has long supported, sponsoring attendance by many UAW members and citing the UAW's commitment to social justice in Latin America. SOA is a combat training school for Latin American soldiers, and opponents charge that it trains forces for oppressive governments, including training in the use of torture.
Parra learned then from King that no resolution for the Colombian workers was in sight. In an emotional speech at the UAW-sponsored Labor Caucus held at the SOA protest, Parra announced that he was resuming the hunger strike, complete with lips sewn shut and a threat to chain himself to the fence encircling the UAW-GM Center for Human Resources in Detroit.
Faith Community Support
Resumption of the hunger strike also came in the wake of a faith leaders' meeting with GM Vice President Cathy Clegg at GM headquarters October 29. The faith leaders presented Clegg with a letter signed by 109 religious leaders from across the U.S., requesting that GM return for another mediated round of talks with ASOTRECOL. According to a report after the two-hour meeting, Clegg rejected the legitimacy of ASOTRECOL's claims but expressed an interest in resolving the matter "out of concern for the families."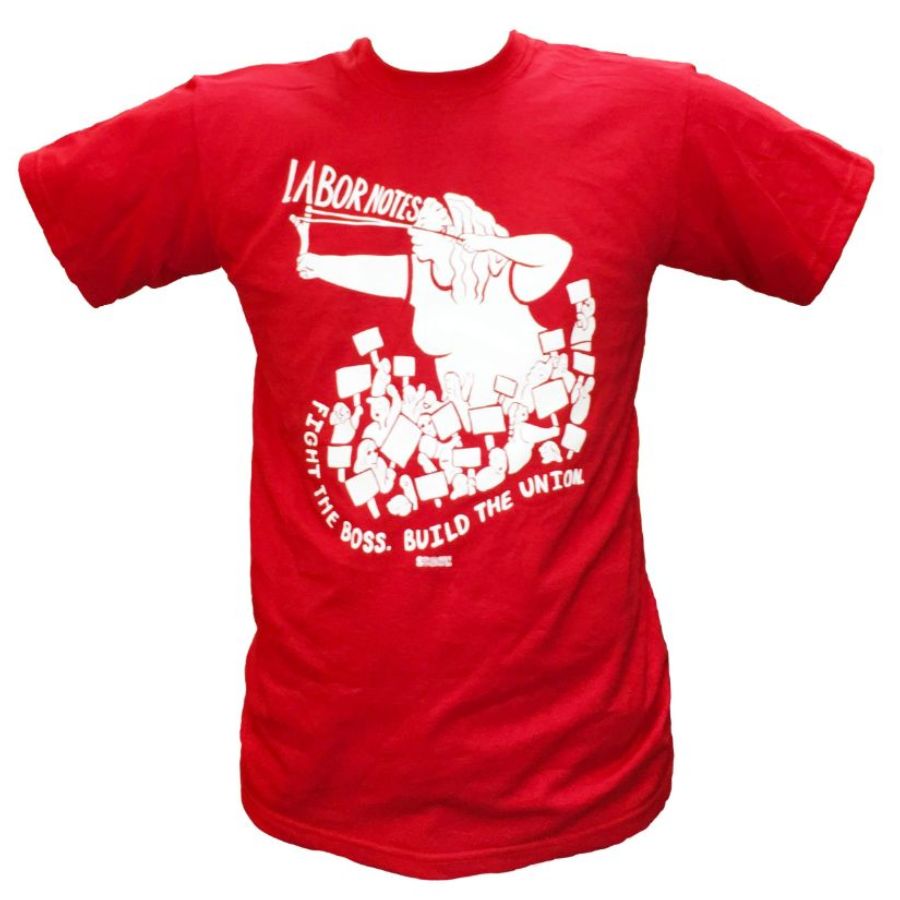 Shortly before Thanksgiving, the families at the ASOTRECOL encampment in Bogota received threats that they would be evicted from their site today. Meanwhile, Colombian officials visited the protest site to "inspect" the workers' encampment.
Families Hurting in Colombia
In the meantime, the families of the former GM workers struggle to survive. According to Diana Sierra, representing the Graduate Employees Association at the University of Michigan and one of the coordinators of Wednesday's protest, "at least four of the families have lost their homes to foreclosure/eviction, and a fifth faces high risk. Children's injuries and illnesses have been treated with home remedies, out of necessity, and a child 98 percent incapacitated by cerebral palsy lacks the therapy to prevent his spine from curving and his rib from pressing into his lungs. The workers and their families go hungry because they cannot afford food; wives of the injured men exhaust themselves working multiple jobs while trying to provide for basic needs."
Detroit-area supporters have vowed to continue to pressure GM to reach a just settlement with ASOTRECOL with public actions leading up to the annual International Auto Show January 14.
Much-needed donations to the families in Bogota can be made via the ASOTRECOL website.
Video: Part 1: ASOTRECOL Hunger Strike Resumes
Video: Part 2: Jorge Parra Begins Hunger Strike
Video: Breaking Their Backs for General Motors
Frank Hammer is a retired UAW international representative and a former UAW Local 909 president and chairperson at a GM plant in Warren, Michigan.