Young Workers United Runs a Marathon, Not a Sprint, in Organizing San Francisco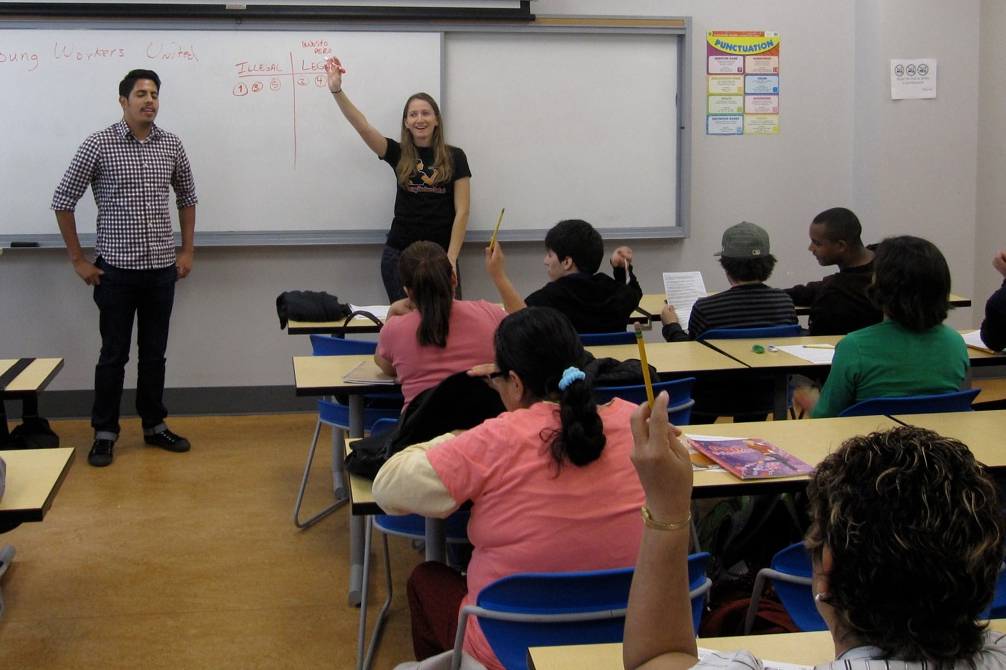 Being fired because the boss doesn't like you? Legal. Getting fired and having your check sent to you by mail? Illegal.
The audience is students, in an English as a Second Language class at San Francisco City College, who are taking in a "know your rights" presentation. They're among hundreds last year who walked away from such sessions better prepared to respond to whatever is thrown at them by managers in this dog-eat-dog economy.
Josue Argüelles and Tiffany Crain, co-directors of the Young Workers United worker center, lead the presentation, calling on students to read questions about workplace issues. Then, by a show of hands, students say what they think is legal or illegal. Sometimes they act out a situation, such as Argüelles breaking a restaurant's plate and Crain, playing the boss, telling him she'll just take the cost out of his tip jar (definitely illegal).
The students are surprised that it's legal for employers to assign workers more duties without extra pay or verbally abuse them. "It's not fair, but it is legal," Argüelles tells them in Spanish.
At the end, Argüelles and Crain tell the students that if they want to get together to fight unfair workplace behaviors, that isn't something the bosses can legally stop. "One of your principal rights is the right to organize," Crain says.
Young Workers United mobilizes its members to advocate for improved working conditions and supports workers participating in unions or forming them. City College is a good place to reach the people YWU focuses on—young workers as well as immigrants.
A membership organization, YWU has a horizontal structure. There are no dues or fees. If someone comes to three actions in as many months, he or she is a member and can vote on what campaigns YWU should take on.
"It really leaves space for people to be creative," Crain said.
YWU's current projects include preparing the second Dining with Justice guide, a booklet rating San Francisco restaurants on working conditions and how they treat their employees. Last year just nine restaurants were listed; this year there will be at least 15.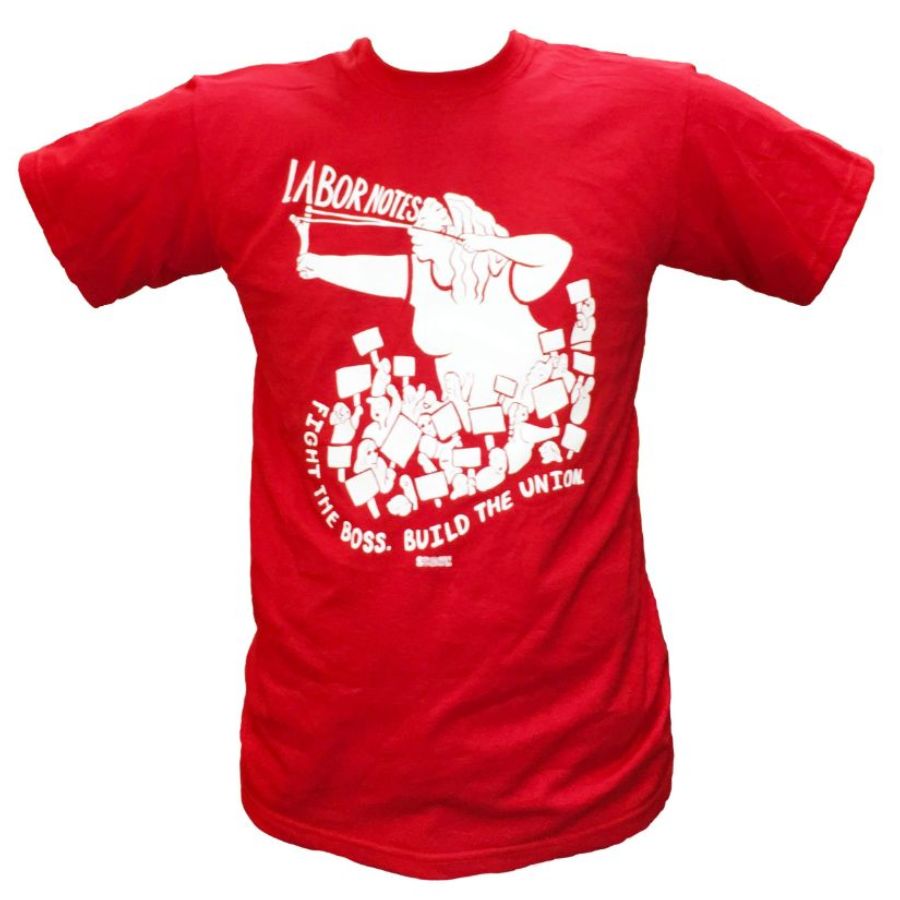 "There's a lot of buzz about sustainable food and sourcing, but you don't hear a lot about how the workers are treated," Crain said. "We're trying to create that buzz."
YWU is also gearing up to strengthen labor laws with a Progressive Workers Alliance it helped form last year. Members will press for city legislation this spring that would increase oversight of employers and enforce citywide laws, particularly around wage theft (when employers steal from workers by not paying overtime or making them work off the clock, for instance).
The organization has been successful in getting pro-worker legislation passed. It pushed to raise San Francisco's minimum wage, now $9.92 an hour. And in 2006, YWU's efforts helped pass a law—the first of its kind in the country—that requires employers to give one hour of paid sick leave for every 30 worked to all their workers.
At a YWU meeting in 2006, workers wrote on butcher paper what they wanted, and that butcher paper was taken to a San Francisco supervisor, who wrote the law, taking the language from the butcher paper.
Argüelles says they still field calls from organizations around the country, asking how they did it. Allied groups in D.C. passed a paid sick leave bill three years ago, but it excluded restaurant workers.
"We've developed a reputation on a national level, and it's good to have that kind of presence and still be led by members," Argüelles said. "It's almost a family that has been created. We help each other in personal and workplace crises."
---
Emily Wilson is a freelance writer and a teacher at City College of San Francisco. She edits Union Action, the newsletter for AFT Local 2121.