Indianapolis, Day Four
Ten thousand demonstrated against anti-worker legislation in
Indianapolis today, the same number as yesterday, packing the
statehouse and cheering when the Indiana House of Representatives was
once again unable to achieve a quorum.
Demonstrators were elated that the Democrats have pledged to stay
away, and dropped "Hall of Fame" banners from a third floor balcony
to honor them. On the other side of the hall, they unfurled a "Hall of
Shame" banners listing anti-worker legislation under consideration.
Listed were a bill to limit teacher bargaining rights to pay and benefits only, and a bill to undermine construction worker pay by exempting
many projects from prevailing wage laws, among others.
"I'm so happy the Democrats walked out and aren't allowing this to go
forward. Hopefully the Republicans realize the damage they're trying
to do," said steelworker Herb Anderson, who traveled from Fort Wayne
for the demonstrations.
The halls were filled with music and chanting from 10 am to 4 pm on
Wednesday, and again today. "It's been exciting, thrilling to see so
many different unions come together," said Anderson, who works at
B.F. Goodrich in Woodburn.
Amy Sutcliff, a postal worker from northern Indiana, said the
cross-union interaction was great, and she was learning a lot from
talking to people in other unions. "You see steelworkers talking to
electricians, sharing ideals, talking about what works for them," she
said.
Anderson and Sutcliff were among 120 who signed up to testify Monday
against a right-to-work bill. But the committee leadership cut off
debate after three hours and sent the bill to the full House, leaving
93 people yet to speak.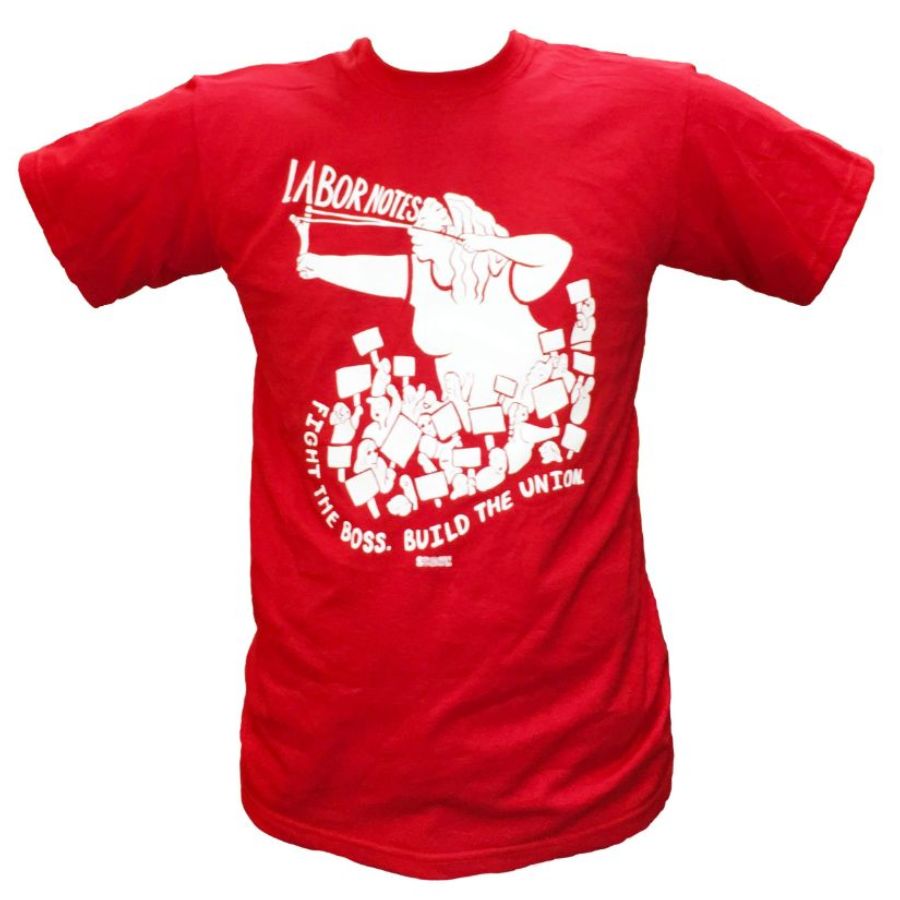 "They said, 'we have to do this fast,'" Anderson said. The workers
from northern Indiana had braved bad weather and icy road conditions
to get to the statehouse. They were incensed that their voices were
not heard.
The next day, Democratic legislators left for Urbana, Illinois,
leaving the House without a quorum. The right-to-work bill hit a
deadline and was declared dead. But today HouseRepublicans tried to change
the rules to extend the time the bill could be considered. It's
unclear whether the rules change is valid without a quorum. Legislators
don't expect to take more action until Monday.
Workers intend to protest through the weekend, with union bus trips
planned from northern Indiana tomorrow despite an expected 6 to 10
inches of snow.
"At this point it's up to the Republicans to come to their senses,"
Anderson said.
In a bizarre twist, on Wednesday Indiana's attorney general fired Jeff
Cox, a deputy attorney general, for tweeting that police should "use
live ammunition" to clear protesters out of the Wisconsin statehouse.
The identity of the tweet's author was discovered by a Mother Jones
magazine reporter, Adam Weinstein, who then engaged in a Twitter-based
dialog with Cox in which Cox told Weinstein, "You're damned right I
advocate deadly force."
As in Madison, the protests in Indianapolis have been civil and
friendly, if loud, with schoolchildren taking field-trip tours of the
Capitol in the middle of the demonstrations.