GM Workers under Sub-Par Contract Vote Down Further Wage Cuts
GM workers in Saginaw, Michigan, voted down drastic concessions by a big margin June 17. It was the second time in three months that GM workers already working at substandard pay refused to be chopped any further.
"This was not a skilled trades coalition, or a legacy coalition, or a temp workers coalition—this was everybody," said Saladin Parm, a committeeperson (full-time steward) at the plant. "When I tried to give them the explanation of the contract, they said, 'No, thanks, I've got toilet paper at home.'"
Concessions sought at Saginaw included cutting skilled workers' pay by $8 an hour and stripping family health benefits for the newest workers for five years.
Workers in the 2,200-worker plant, which makes pumps, steering columns, and other parts for both GM and Chrysler, voted 73 percent 'no,' though the company had said it would create up to 500 jobs under the new contract.
Scores of workers wore "vote no" T-shirts; some were threatened by managers. The contract was pushed by management and officials from the local union and international United Auto Workers.
In 2006 a Big Three worker made 74 percent more than the average U.S. manufacturing worker. Today, Big Three new hires make 20 percent less than the average.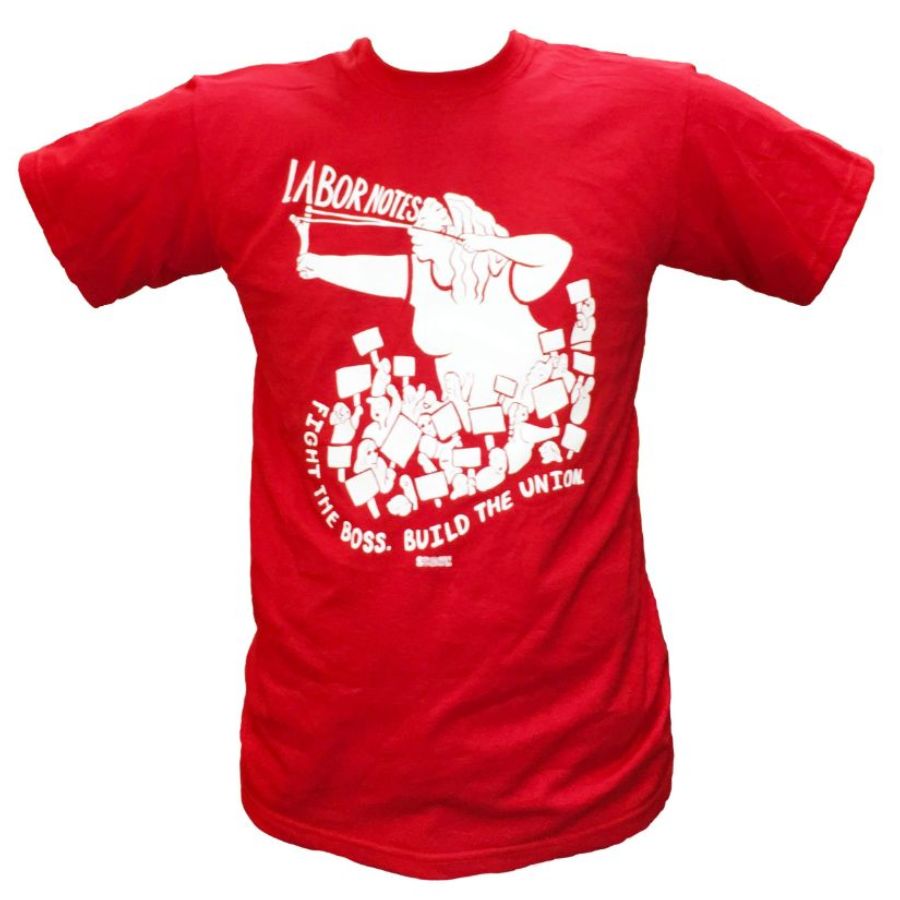 Meetings to sell the deal were held separately for different groups within the plant, including skilled trades, temporary workers, and "legacies"—those hired before GM spun off parts plants to create Delphi Corp. in 1999.
Five critical Delphi parts plants in Indiana, Michigan, and New York state were recently taken back into the GM fold—but at the lower wage structure imposed when Delphi was in bankruptcy. GM is now approaching each of the five union locals to negotiate even lower wages, thus far with no success.
The concessions sought in Saginaw were in some cases even more severe than those voted down by workers at a smaller Wyoming, Michigan, engine parts plant in March. Along with the big pay cut for skilled workers and stripped health care, they included:
Cut production workers' pay to $16.28 and freeze it for five years. (Starting pay is $14.55, with raises over time; the average now is $16.83, a far cry from the $28 made in a regular GM plant.)
For 330 "temp" workers, some of whom have been in the job for about a year, cut their pay to $14.50 an hour and freeze it.
Decrease third-shift premium from 10 percent to 5 percent and second-shift from 5 percent to 2.5 percent, and eliminate any premium for day-shift workers who start before 6 a.m. The plant is on what GM calls "critical status"—its products are badly needed—requiring some workers to work seven-day weeks.
No time-and-a-half for overtime till after the 40th hour of work in a week. This concession was made by all GM workers in their bankruptcy contract last year. But the five critical plants' existing master agreement managed to retain time-and-a-half after eight hours in a day.
Immediately after the vote, GM laid off 50 skilled tradespeople and some production workers. Calling the layoffs retaliation, Parm said, "They could keep everybody on a five-day week, but that would be too much like what's right." He predicted the company would make another try for concessions.
Meanwhile, UAW dissident listservs were reporting that resistance to concessions remains high at crucial Delphi plants in Lockport and Rochester, New York.