Day 1 - Organizing Report: Politics & Fuzzy Math
After Andy's speech the union turned to its bread and butter, the question of organizing the unorganized (who SEIU has determined, through focus groups I guess, we should call not-yet-union workers). Executive Vice President Tom Woodruff ran the show, and spoke about some of the strategies and key campaigns the union has on its agenda.
It was the first time I'd ever heard Woodruff speak, and it was an interesting contrast to Stern. Andy's talk came off like a performance. You half expected to see him trot out people wearing "I heart justice" t-shirts at some perfectly choreographed moment. If you closed your eyes when Andy was talking about SEIU's new call center program (a centerpiece of "Justice for All") you could easily have confused him with some Silicon Valley CEO talking about a new product roll out. More than once I wondered if Andy secretly models his public persona on Apple's celebrated CEO Steve Jobs.
Woodruff, on the other hand, was more my style. When he spoke about the rich getting richer by sticking it to working people, it reminded me of my friend John. Whenever John sees a limousine he picks up rocks and starts throwing them. He told me one time there weren't any rocks around, so he picked up a flowerpot and threw that instead. Growing up working class can have that effect on you.
Woodruff's old school, kick the bosses' ass, style was well suited to talking about the vultures that dominate today's economy, from the subprime mortgage lenders to the shadowy world of private equity. You could almost see a gleam in Woodruff's eye when he started talking about some of these CEOs, and their obscene wealth. At one point he brought up Henry Kravis, the CEO of buyout company KKR. You'd never know it, but KKR is the second largest employer in North America behind Wal-Mart. According to Woodruff, Henry Kravis makes about $51,000 an hour. "So I got curious," said Woodruff, "How much has he made since we started meeting this morning? I asked somebody to get Andy's calculator and total it up. Turns out he's made $306,000. And he's been at lunch half the time!"
As someone who has done a lot of popular economics education in my life, both through Labor Notes and the Center for Popular Economics, I was impressed with the way that Woodruff wove numbers (and maps) into his presentation. Usually folks like to give statistics on inequality like a machine gun, rat-a-tat-tat. Woodruff really made the story he was telling the centerpiece and use the statistics to amplify a point rather than making the statistics themselves the story.
He was also really funny in a more genuine, less manicured way than Stern. When talking about corporate greed he said, "In the labor movement we take care of each other. If you have two coats and your brother has none, you give him one of yours. The philosophy of the folks running the country is: 'If you have two coats and your brother has none, take his shorts.'"
DIVISION REPORTS SEEM LIKE FUZZY MATH
After Woodruff laid out what the problems are, there was kind of an awkward segue into the organizing reports from the three divisions. Members spoke from some of their recent campaign successes, a sort of implicit victory lap for their 2004 convention strategy.
They had a cook from Chicago who works at Sodexho and joined the union through their Service Workers United campaign, a janitor from the University of Miami (in Florida), and a public employee in Colorado who held up the ballot he just got in the mail for their June representation election (which required winning bargaining rights for public employees in the state). Then they featured some current campaigns such as private health care giant HCA, and the security firm Wackenhut.
Then we started moving back into the realm of Alice in Wonderland as Eliseo Medina, an executive vice president, reported the division plans, which are:
Property Services
"Unite" (i.e. organize) 250,000 more property services workers with SEIU in multi-service and private security (which they touted as the biggest organizing drive for African American workers since the 1920s)
"Speak with one voice" (whatever that means) nationally in cleaning, security and multi-services industries
Take "speaking with one voice" to a whole other level by setting a target date of 2011 for janitors and 2013 for security guards for national coordination. It wasn't clear whether they meant they were going to establish common contract expiration dates (a la Justice for Janitors or Hotel Workers Rising) or actually fight for master contracts with the national firms.
Public Services
Here the goals were pretty straight forward:
Become the leading organization advocating for quality public services (i.e., surpass AFSCME as the largest public sector union in the country).
"Unite" (i.e. organize) 300,000 more public sector workers in next four years.
Focus attention on winning collective bargaining rights in the south and southwest
Develop new strategies for organizing other publicly funded workers, much like they have done for homecare and childcare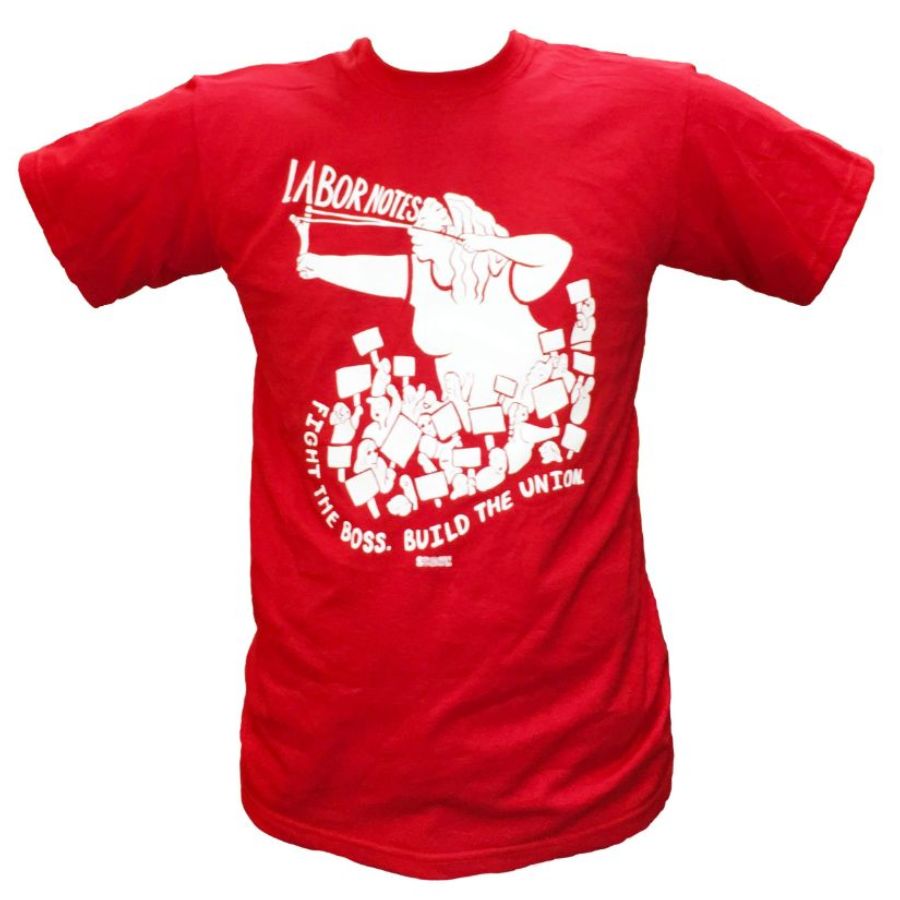 Health Care Division
I thought it was interesting that Eliseo, as part of the health care division report, gave a little shout out to United Healthcare Workers-West and their organizing at Catholic Healthcare West. Their division goals were:
Fixing our broken health care system (presumably after electing Barack Obama president)
"Speaking with one voice nationally" with Catholic and for-profit chains (which I assume means trying to win pattern bargaining agreements at these national chains)
"Uniting" (i.e. organizing) 100,000 workers in hospitals and other health care facilities.
"Uniting" (i.e. organizing) 250,000 long-term care workers into the union by 2012.
Rumors were that International staff were told a couple of years ago that they couldn't talk about "organizing" workers, they had to talk about "uniting" workers because that apparently went over better with focus groups. Aside from the crazy public relations language, the main reason this seemed like Alice in Wonderland is because they stood up there and said they intend to organize 800,000 workers in the next four years. Now maybe this is all predicated on winning the presidential election, and passing the Employee Free Choice Act, which admittedly would change the scale of possible organizing.
But for a sense of perspective, SEIU's own internal reports claim that they organized:
314,395 in the Public Services (1997-2005)
86,530 in the Property Services (1996-2005)
133,719 in Health Systems (1996-2005)
357,103 in Long Term Care (1997-2005)
And while there is plenty to say about these numbers, since they are based on per capita dues paid to the International, and therefore include agency fee payers as well as actual members, even by their own accounting they are now saying they are going to do in four years what took them a decade before.
Whenever I see SEIU's big claims of membership growth I always think about places like homecare and childcare, where most of their growth has occurred (reflected in the long-term care and public services numbers above). Some locals reportedly have less than 30 percent of their unit signed up with the union, meaning most workers in those jurisdictions are just agency fee payers and have little to no contact with the union, or even conception of what it is.
ARE SEIU'S PLANS FOR 'ORGANIZING THROUGH POLITICAL ACTION' REALISTIC?
Both childcare and homecare "organizing" is really about changing state laws for a lot of SEIUers (with some notable exceptions like Local 880 in Chicago, now being merged into SEIU Healthcare Illinois and Indiana, with the fabulously awful acronym HCII which staff have taken to pronouncing "hickey"). How realistic are their plan for the coming years? SEIU is seeing a lot of big things on the horizon with the 2008 elections, but I bet they have probably already gotten a lot of the low-hanging fruit. Where are they going to have traction?
I know when they announced they had "organized" 55,000 state employees in North Carolina by affiliating the state public employees association I chuckled. (Linda Rouse Sutton, the president of the state association, is the woman introducing Andy in the video of his speech I linked in a previous post). It did my heart good to hear Linda's drawl up at the podium, and made me a little homesick too, reminding me of Kings BBQ (based in Linda's hometown Kinston, NC) and all the things I miss about home. (Although I grew up in the "big city" of Raleigh, my people are from all eastern North Carolina too, Angier, Smithfield, Wilson, Dunn and other small towns across the region).
But it also made me think SEIU doesn't have much of a clue about North Carolina politics. Even though I've been gone for more than 17 years, winning bargaining rights in my home state is going to be no small feat. Ask the United Electrical workers. They have been organizing state employees for many years using a 'non-majority' union strategy where they "act like a union" before they have bargaining rights. UE has been building Local 150 in North Carolina for years, and has recently been trying to challenge the state's ban on collective bargaining for public employees as an international labor rights violation.). Just last summer I was visiting with some friends in NC who are died-in-the-wool Democrats and this wasn't something that was even on their radar. Although the we all went to the same high school (Boo-yah Broughton High Class of 1987) we've been living in different worlds ever since. And though I love my friends dearly, fact is these are folks more familiar (and more comfortable) with the country club than the picket line, and I think it's going to take more than campaign contributions to change that.
After these goals were met with cheers and standing ovations I was left thinking, does the union have a Plan B if Obama doesn't win the election, or even if he wins but Democrats aren't ready to actually pass health care reform, EFCA, and comprehensive immigration reform in the first term, much less the first 100 days (which SEIU is touting as their political plan)?
Even more important, what is SEIU's plan to actually build a real union with all these new workers they are "organizing" through state legislation or corporate partnership? Discussion of this "internal organizing" was conspicuously absent from the division plans and talking to people closer to the ground, it's not clear that it's even on the radar screen. Sometimes I wonder, is SEIU going to morph into something more like the AARP or Sierra Club than anything I would call a union?
Closing his talk, Tom Woodruff quoted from Solidarity Forever that we could "bring to birth a new world from the ashes of the old." Are old-school activists going to even recognize unions in this new world that Woodruff and Stern are working so hard to create?