'Big Bargaining' in Oakland Led to Big Gains
It's back-to-school season! In Oakland, California, students and educators are returning with added nurses, counselors, librarians and art teachers; smaller gym classes; guaranteed free transportation; and various other improvements thanks to a contract campaign that culminated in a May strike. We look back at how all these gains were won. –Editors
After a seven-month contract campaign and a seven-day strike, the Oakland Education Association won substantial raises and broad benefits, including "common good" demands.
It was a hugely popular tentative agreement—ratified with a 90 percent yes vote, with nearly 80 percent of members voting—in large part because of our "big bargaining" approach, meaning an expanded bargaining team with robust communication back and forth with the members.
Thanks to big bargaining, the union has 50 new leaders who have developed confidence and skills. Now they want to learn how to keep up the fight at their schools by enforcing the contract.
'NEXT TIME…'
Even before Keith Brown was elected OEA president in 2018, he had attended a training about big bargaining. He knew it had potential at OEA.
But it took a while to organize it. Brown inherited a five-person bargaining team that was already at an impasse after a fruitless year and a half of bargaining. After a seven-day strike, the union settled an agreement with the Oakland Unified School District in 2019.
"Next time," Brown warned OUSD chief negotiator Jenine Lindsey, "we will have 80 people at this bargaining table, representing all of our school sites and specialist groups."
RECRUITING THE TEAM
We launched the big bargaining team approach in February of 2022. Our goals were clear: give workers the power at the negotiating table and win a strong contract that would slow the significant turnover of Oakland teachers and specialists (school nurses, speech pathologists, school counselors, school psychologists). We also aimed to include community demands and develop new leaders through the contract campaign.
To recruit people to the bargaining team, we tried many avenues: virtual question-and-answer sessions, going out to school and specialist group union meetings, inviting area union leaders to help recruit, and meeting one on one with any member interested in joining the team. We were looking for solution-oriented members who were interested in learning more about bargaining and about the union.
The one-on-one meetings (virtual or over coffee) turned out to be the most effective way to engage potential bargaining team nominees. Investing time in one-on-ones between March and August led to the recruitment of nearly half the team.
All the recruits submitted their official nomination forms—signature forms with endorsements from a majority of members within their specialist group or work site—and were ratified by the OEA leadership and representative council.
TRIAL BY FIRE
Then this 50-member bargaining team spent seven months across the table from the school district's bargaining team. The process was deeply frustrating and often felt like it was going nowhere.
The district proposed to add more work, more hours of work, and two-tiered salary schedules for teachers; its proposals would have left 40 percent of the bargaining unit completely out of additional compensation.
OUSD wanted to connect evaluations to test scores and continue micromanaging us. It completely rejected adding any additional full-time employees, and rejected all our common good demands—including support for Black students, shared governance over funding at the school site level, and safety at school facilities.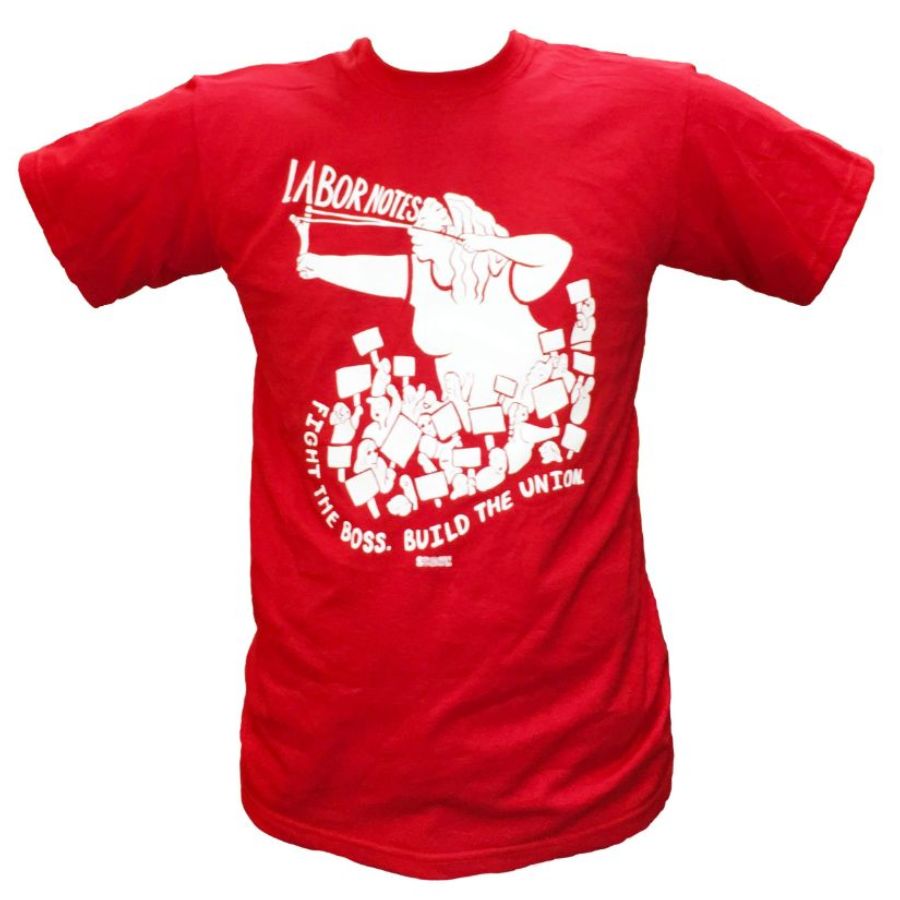 A rank-and-file Bargaining Communications Committee developed new strategies to keep members engaged. One committee member created a website where, at the end of every bargaining session, members could see any proposals put forth by the district and OEA.
Another developed a format for a short text-message update that she sent out to her school staff after every session. The committee soon adopted this as a formal communication sent out by all bargaining team reps.
JOINED THE LINES
The strike reinvigorated members in unexpected ways. New leaders emerged through the strike and picket captain trainings; the new levels of engagement surprised even veteran organizers.
"I really didn't want to go on strike and was feeling very nervous about it," said elementary teacher Lindsey Pothast. "The joy and unity of the strike was incredibly healing, however.
"Teaching during and post-lockdown has been extremely hard, isolating, and demoralizing. Being on the picket line reminded me that there's so much that we can do to change things when we come together."
Every morning before heading into bargaining, every member of the bargaining team joined several picket lines to connect with members and counteract the district's lies and propaganda. And at the midday rallies, a small contingent from the bargaining team was always present to report any updates from the table.
This daily contact between members and bargainers became a key source of strength that helped both groups find the strength to keep holding the line.
INSPIRED BY STRIKE
After 21 days of marathon bargaining and the strike, we reached a tentative agreement that made strides toward dignity in teaching and learning conditions (see box). Nearly every classification of worker in OEA, not just classroom teachers, could speak to improvements relevant to their daily work.
Going back into the classroom after the strike was "therapeutic," said fifth-grade teacher Tim Douglas, one of the union's bargaining co-chairs. "I felt re-inspired by what we had collectively accomplished as a union and as a community.
"We heard from OEA members across the district that this tentative agreement was a reason for them to stay, even after strongly considering leaving the district. This means that we will be able to retain experienced teachers here in Oakland, and that students will have experienced teachers welcome them on their first day back in the fall."
What We Won
Across-the-board salary increases ranging from 15 to 20 percent
Additional full-time employee allocations for school counselors, nurses, teacher-librarians, and visual and performing arts teachers
Class-size reduction for middle school physical education classes
More incentives for substitute teachers
Additional support for newcomer students
What we won to help us build worker power:
Increased rank-and-file engagement, led by newly developing organizers on the bargaining committee
More democratic participation into the bargaining process
Stronger and more efficient site-to-leadership communication throughout bargaining and during the strike
Common good wins:
More direct investments at our schools with higher percentages of Black students
Shared decision-making over community schools funding
Commitment from the district to support free transportation for all students
A one-year engagement and equity impact analysis for schools going through a school closure process
Vilma Serrano is an early elementary teacher-on-special-assignment and elected executive board member of OEA. Tim Marshall is a 26-year veteran teacher and co-lead of a union cluster.