Frontier Strikes Get First Aid Kits Updated, Win Back Work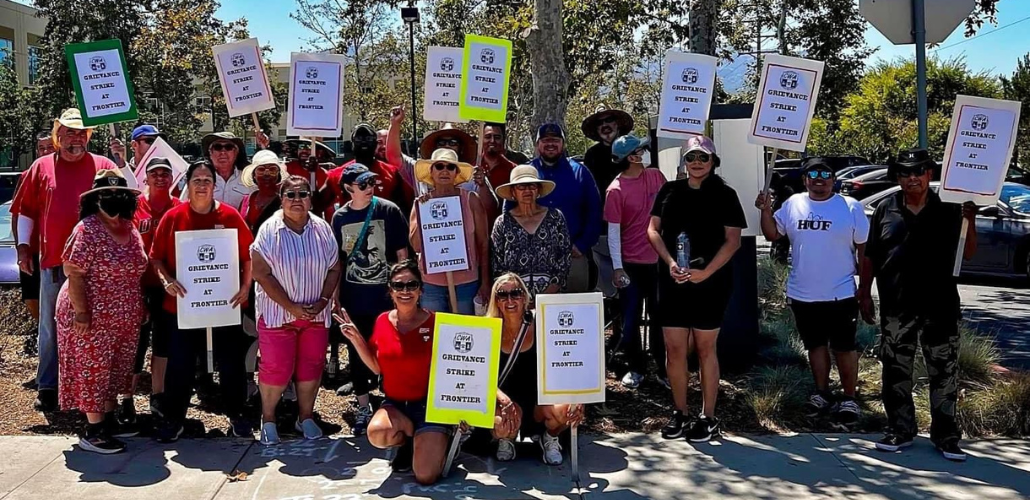 "Safety first" is a principle you'll always hear on the job. And it's true—safety can save your life, if it's taken seriously. But if action isn't taken, it's just an empty phrase.
When my co-workers and I took action over safety in our workplace, we were retaliated against. This triggered the most useful tool that we have as workers: a strike.
A little background: 2,000 telecom workers from eight locals of the Communications Workers (CWA) at Frontier in California have been working without a contract since last September. We're fighting for our first non-concessionary contract in 17 years!
While bargaining goes on, we're working under the terms of a contract that Verizon and CWA agreed to in 2016. (When Frontier acquired the areas of California, Texas, and Florida, it agreed to uphold the same contract.)
When the contract expired a year ago, that meant the no-strike and binding arbitration clauses also expired. Since then, we have defended our contract with four unfair labor practice strikes.
The first was a one-day strike over a grievance that management handled inappropriately. The second strike, last October, was over safety.
SAFETY NEGLECTED
Ever since Covid hit, Frontier has taken a pretty hard stance on social distancing in our work locations by eliminating any gathering of employees.
That's well and good—but it meant all the safety meetings for field technicians were canceled. Instead, the info was put online in short little videos we had to watch on our phones from our work vehicles.
When executives told management to cancel safety meetings, that meant they also stopped reviewing our safety equipment—including our climbing gear, ladders, and even our first aid kits, which include lots of products that go out of date. (We have just started having regular safety meetings again, held outside, in August 2022.)
The issue came up after a small regional meeting where we got an update on bargaining. A few of us brought up the fact that all our first aid kits were out of date.
Did management truly care about the safety of the employees? Yes, they were taking measures to respond to the pandemic, but what about the basic equipment we would need in case of an injury on the job: adhesive bandages, burn creams, and ice packs?
The next morning, we reached out to all the field technicians from our local. We asked them to email their managers letting them know our first aid kits were out of date and we needed new items in the kits.
We asked the managers if they wanted us to break OSHA rules and go into the field with outdated safety equipment, or wait until the kits were rectified with non-expired products.
BLAMED US
The chief steward in my shop was called in by our second-level manager, who usually works from home due to Covid. (Meanwhile we are still going into people's homes to install and repair internet, phone, and TV services.) On this particular day, though, the manager happened to be in our work location.
He told the chief steward to bring in everyone who had outdated first aid kits; he said we would all be disciplined for not keeping our safety equipment updated.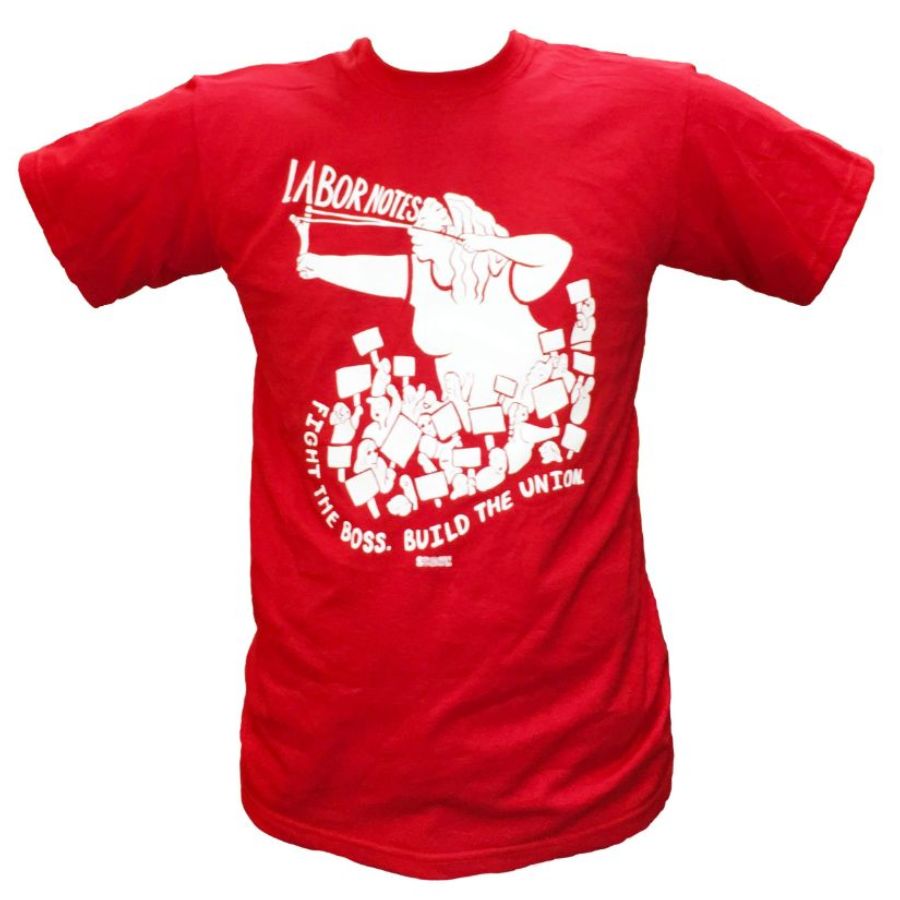 "Are you sure you want to do this?" my chief steward asked him.
About 20 of us lined up outside the offices, waiting to be called into the conference room. This was the end of last October, when the Delta variant was on the uptick. But the manager yelled at the members, telling us to get into the hallway.
We asked why we had to come inside. He told us if we had masks on and were six feet apart, it followed the safety protocol—and if we didn't comply, we would be considered insubordinate.
STATEWIDE STRIKE
One by one we walked into the conference room and received our discipline: "counseling," which is the first step to a suspension. It also can block the ability to transfer positions or even work locations for up to six months.
My local took quick action, alerting attorneys and the Labor Board that we were being retaliated against once again. At 10 a.m. we were off the job and back on the picket line. The other seven locals in California followed us in a sympathy strike, totaling close to 2,000 members from call center workers to mechanics.
This unfair labor practice strike lasted the rest of the day, until management agreed to expunge the discipline for every member and quickly update our safety equipment to meet OSHA standards.
Not only did we cost the company millions in fines from the California Public Utilities Commissions due to repairs not being completed in a timely manner, but we also showed members their own power.
OUTSOURCING REINED IN
We had another grievance strike in July after a manager belittled a steward and mocked the union for close to 20 minutes. We found out about the situation because right at the start she told the technician to record the call. This strike went on for two days and got the manager terminated.
Our latest grievance strike lasted six days, August 19-24. This is the longest strike CWA has had in California since 1983, when 500,000 AT&T workers walked out for three weeks.
This strike was about Frontier's overuse of subcontracting in California. Article 7 of our contract says no more than 5 percent of the workforce can be contractors; the company was far over those numbers.
Our strike was part of an ongoing fight the union is having with Frontier nationwide over its overuse of contract workers. The company has had to pay tens of millions in fines and settlements in California, Connecticut, and Indiana. It has been sued by state regulators, municipalities, and customers over its unsafe contractor usage—as well as for lying about the speeds of its services.
To settle the strike, Frontier agreed to hire up to 100 term cable splicers and open up more positions across the company, and to meet regularly with the union on the status of the postings.
We're still without a contract, but we have come out of each grievance strike with a greater sense of power and solidarity. I'm more confident than ever that we can hold out and win our contract fight.
Thomas Ham is a member of CWA Local 9588, a 17-year technician with Verizon and Frontier, and a second-generation telecom worker.