Deep South Baristas Strike Starbucks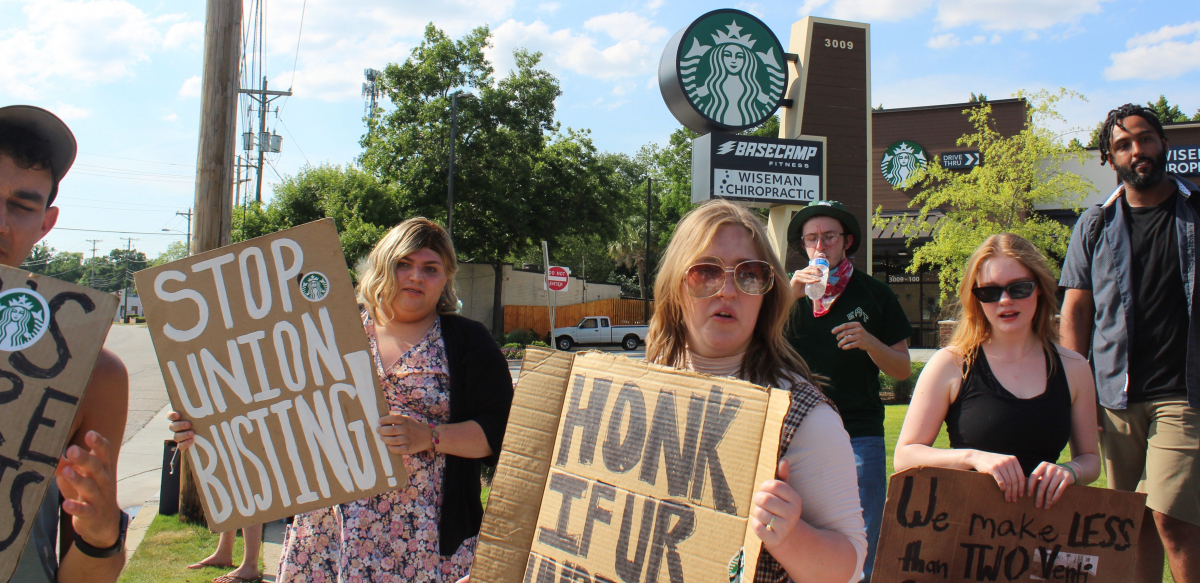 Starbucks baristas in Columbia, South Carolina, returned to their jobs on Saturday, May 21, following a three-day walkout to protest anti-union retaliation.
Managers began denying employees promotions and transfers several weeks ago after 22 of 28 "partners" at the Millwood Avenue store petitioned the National Labor Relations Board for union representation. The workers reached a breaking point on May 18 when a popular store manager was fired for refusing to engage in union busting.
Two hours after learning of their manager's dismissal the entire shift walked out, forcing the store to close early.
"She was a large reason a lot of us were still with the company," said barista Sophie Ryan of her former manager.
"Starbucks loves to push this agenda of togetherness, equality, and of partnership," said Ryan. "We're looking to make sure they're keeping up with that agenda and making sure that people can actually live off of what they do while loving it."
The union election is presently underway via mail. Votes will be tallied on June 3.
LEARNING THROUGH EXPERIENCE
Most of the baristas are high school and college students and had little knowledge of unions a few weeks ago, but Ryan said that organizing and striking has brought them closer.
"We decided on our strike on Wednesday after we had been protesting for a couple hours," Ryan said. "We ironed out all those details as a team, and although the next couple days were incredibly hot, the morale of our strike was pretty high."
The strikers' spirits were boosted on the picket line in front of the store by donations of popsicles and donuts and by honks from sympathetic passersby. Strike visitors included representatives of the South Carolina AFL-CIO and Theatrical and Stage Employees (IATSE) Local 347, as well as workers from other Starbucks stores. A GoFundMe strike fund appeal quickly met its goal as the news spread online through the state's network of progressive organizations.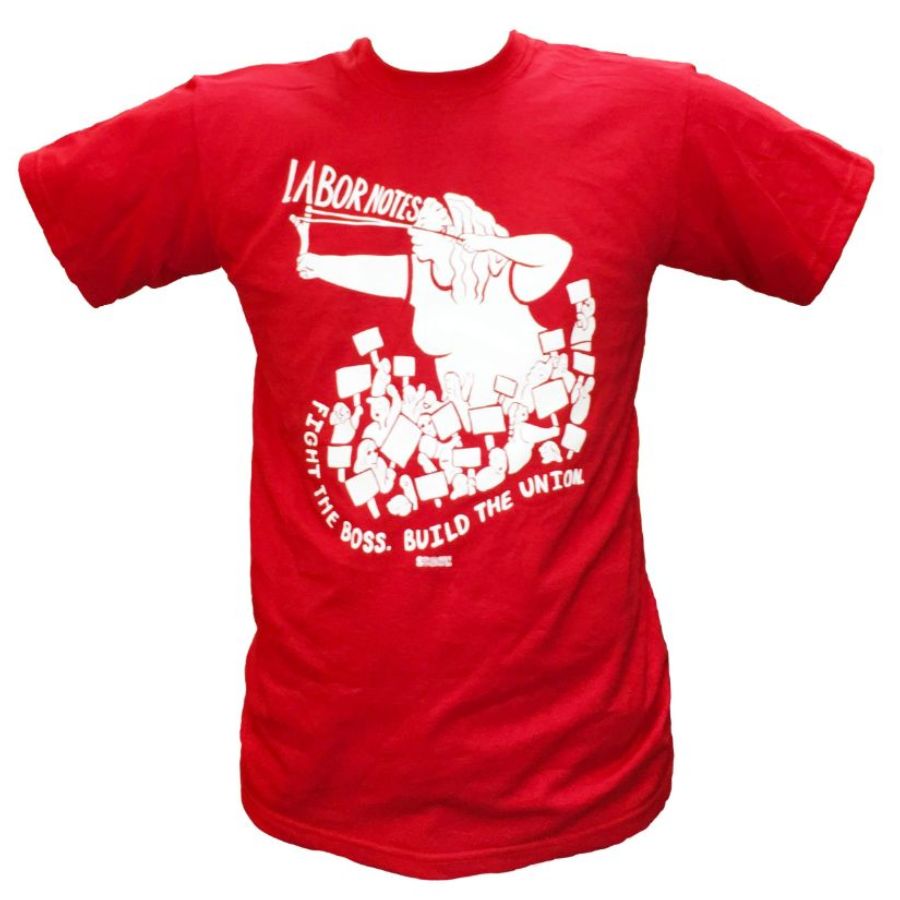 Late Friday afternoon, the baristas ended their strike after Starbucks reopened the drive-thru window using partners from other area stores as strikebreakers. Company managers also held one-on-one meetings with each employee. Still, Ryan remains confident of a union victory, noting the unanimous support for the strike among Millwood Avenue store workers.
If the union vote is successful, the Columbia store will follow the Pelham Road Starbucks in Greenville, which became the first South Carolina Starbucks location to win union representation on May 16. Baristas at stores in Sumter and Anderson—where Donald Trump got 70 percent of the vote in 2020—have also filed NLRB petitions.
'WILL NO LONGER BE SILENCED'
The organizing drive in Columbia moved very quickly after Ryan reached out to the Greenville workers in March and they connected Ryan to Starbucks Workers United organizers in Buffalo.
Since then, Ryan has maintained regular contact with a network of pro-union Starbucks baristas across the Carolinas, all of whom share concerns regarding low pay, understaffing, and punishing workloads as the company imposes new productivity demands that are the coffeehouse version of the textile industry stretch-out.
At the same time, many baristas take pride in being considered partners and note that Starbucks' is one of a few reliable job options for queer and transgender Carolinians.
For several years, South Carolina has held the distinction of being the state with the lowest rate of union density in the country. Less than 2 percent of the state's workers belong to unions. But South Carolina AFL-CIO Vice President April Lott said the baristas are a hopeful sign of growing restiveness on the part of the state's workers.
"Starbucks and South Carolina workers are finally tired of being mistreated, harassed, and given less than what they deserve," Lott said. "Their voices will no longer be silenced."
Kerry Taylor teaches history at The Citadel in Charleston, South Carolina, and serves as a Tri-Chair of the South Carolina Poor People's Campaign.