Flight Attendants Tell Airlines: Don't Even Think About Concessions
The COVID-19 crisis hit airline workers with speed and devastation. Passenger flow through TSA checkpoints fell 97 percent in March compared to a year earlier. In the months since, travel demand has only barely recovered, to 20 percent of a year ago.
Flight attendants know from hard experience the volatility of the airline industry and the harsh impact a crisis can have on airline workers. And this is a crisis like no other in the history of commercial aviation.
We know cuts to our contracts at any one airline set up a downward spiral for our careers. Instead, we're getting ahead of any attempts by management. Flight attendants across the industry are united against concessions.
Together, the Association of Flight Attendants-CWA (AFA-CWA), the Association of Professional Flight Attendants, and the Transport Workers Union—representing 80 percent of all U.S. flight attendants—signed an open letter making clear: "Concessions cannot and will not resolve the crisis in the industry. We are putting management on notice: don't even think about it."
Unions Unite Against Concessions
Excerpted from three flight attendants unions' open letter:
Staffing at the airlines is a function of flight schedules and passenger demand. Cutting wages and work rules will not bring our jobs back. It simply means those remaining at work will work for less. And those returning from furlough would come back to lessened career expectations and diminished jobs.
We know from experience it can take years or decades to recover from concessions, impacting Flight Attendants of all seniority levels long after the crisis has passed and profitability is restored.
On behalf of tens of thousands of Flight Attendants across the industry, we stand united in our opposition to concessions. Flight Attendants must not be allowed to bear the burden of the aviation crisis. When the industry recovers, and it will, we are committed to retaining our contracts intact.
Management likes to say that agreeing to concessions will save jobs. News flash: It's not true.
The crisis in the airline industry is caused by a drastic drop in customer demand due to the uncontrolled pandemic. Cutting flight attendant wages and benefits will do nothing to make the public feel safe to fly.
Dealing with the virus would require political leadership, something the Trump administration is unwilling to provide. Concessions would mean only that flight attendants would work for lower wages, and those who were furloughed would come back to a diminished job.
Labor costs are not the problem, and never will be.
While many of our veteran leaders have gone through the airline bankruptcy period of the early 2000s, others lack that firsthand knowledge. We pulled together an online panel of industry experts to inform leaders of our three unions for the fights to come.
Our expert panel included Labor Notes' Jane Slaughter, author of the classic Concessions and How to Beat Them. Jane explained why the false trade-off of concessions to save jobs did not work in the auto industry and others in the 1980s, and why it would not work in the airline industry today.
AID TO WORKERS, NOT CORPORATIONS
As the flight attendant union, AFA-CWA had already acted quickly at the outset of the pandemic: we adopted a multi-pronged strategy focused on preserving jobs and keeping airline workers connected to our health care.
Our union pushed hard for legislation that truly puts workers first and we achieved groundbreaking provisions in the CARES Act that support hard-hit airline workers.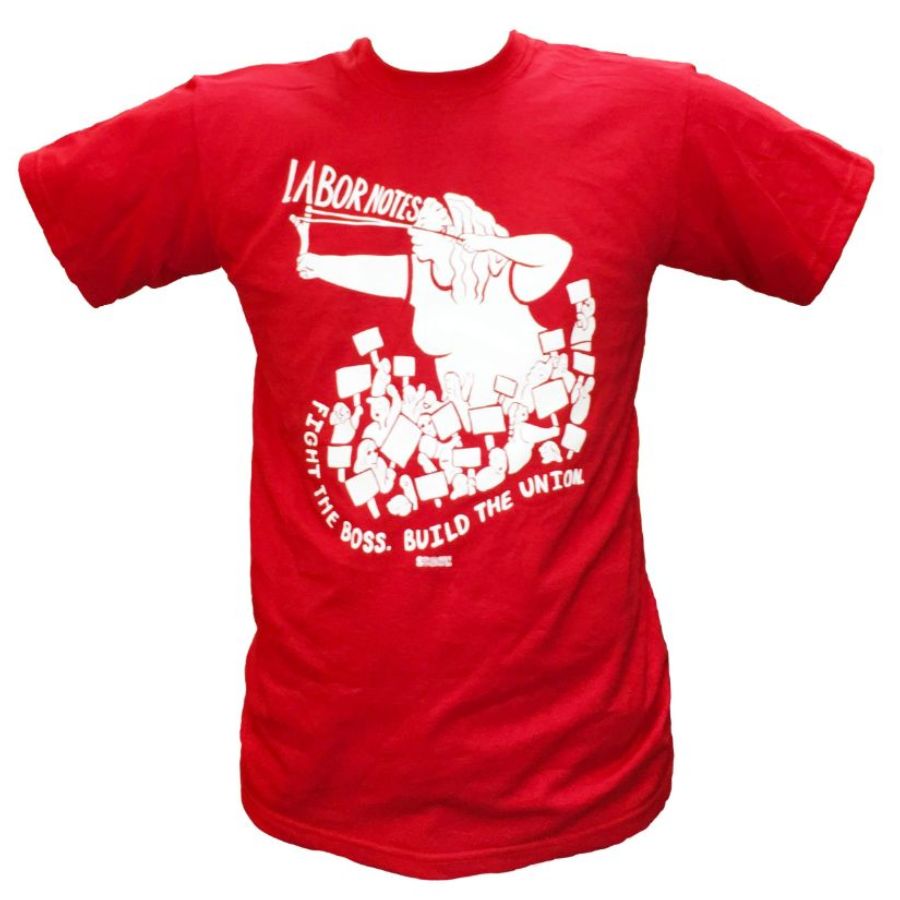 Our idea for payroll grants—federal funds specifically restricted to supporting airline industry payrolls—largely succeeded in forestalling job cuts for six months, and made sure workers still receive paychecks, not unemployment checks.
We also succeeded in attaching conditions to the bill that address key problems with most government bailouts for corporations: the legislation bans both stock buybacks and dividends, while also capping executive compensation. To be eligible for the payroll grants, the airlines were required not to cut pay or furlough workers through September 30.
In sharp contrast to rescue efforts in previous financial crises, this government aid must go to the workers, not the corporations. We actually directed the corporations in exactly how the money could be spent.
For the airline industry, and so many others, economic recovery depends on getting the pandemic under control. But the willful failure of the White House to lead the nation in an effective response has meant the crisis in the airline industry, and across much of the economy, is getting worse.
Airline unions are united in pushing for an extension of the CARES Act payroll support program and in taking a hard line against concessions to our pay or work rules.
SEEN IT BEFORE
We know how this works. We fought for years to rebuild our contracts following the airline bankruptcies of the early 2000s, and we're not going back.
Following the events of September 11, 2001 and the subsequent financial crisis, many airline employers used bankruptcy courts to steal our pensions and to cut our pay, work rules, and staffing. Airline executives gave billions to shareholders in stock buybacks and dividends and took millions in bonuses for themselves.
They consolidated the industry through mergers and tried to pit workers against each other within the new, larger companies. Even as the industry boomed back to record profits in the last decade, getting back some of what we lost in bankruptcies took picketing and strike votes and hard contract fights.
Now we have to redouble our efforts to defend our contracts. Solidarity is our power.
Passing the CARES Act in March, and our current fight for an extension, united flight attendants. Speaking with one voice thwarted management's typical tactic of trying to divide us.
Management likes to pit junior versus senior, carrier versus carrier, and domestic versus international. In the hyper-competitive airline industry, concessions granted at one carrier soon become the boss's demands at other carriers. The only way to stop that race to the bottom is solidarity—joining together in a common fight.
We are standing up and shouting for all to hear that we won't take concessions. Management cannot pick us off one at a time. We will support those most at risk, most under fire, to resist concessions.
We are letting the boss know in advance that we are unwilling to open our contracts. That puts a brake on their demands and stiffens our members' resolve.
Unions all too often are playing catch-up, responding to employers' initiatives. But as labor leaders, our job is to look into the future. I see a future where using our power builds our power.
Sara Nelson is international president of the Association of Flight Attendants-CWA.