Colorado Teachers Reach Their Boiling Point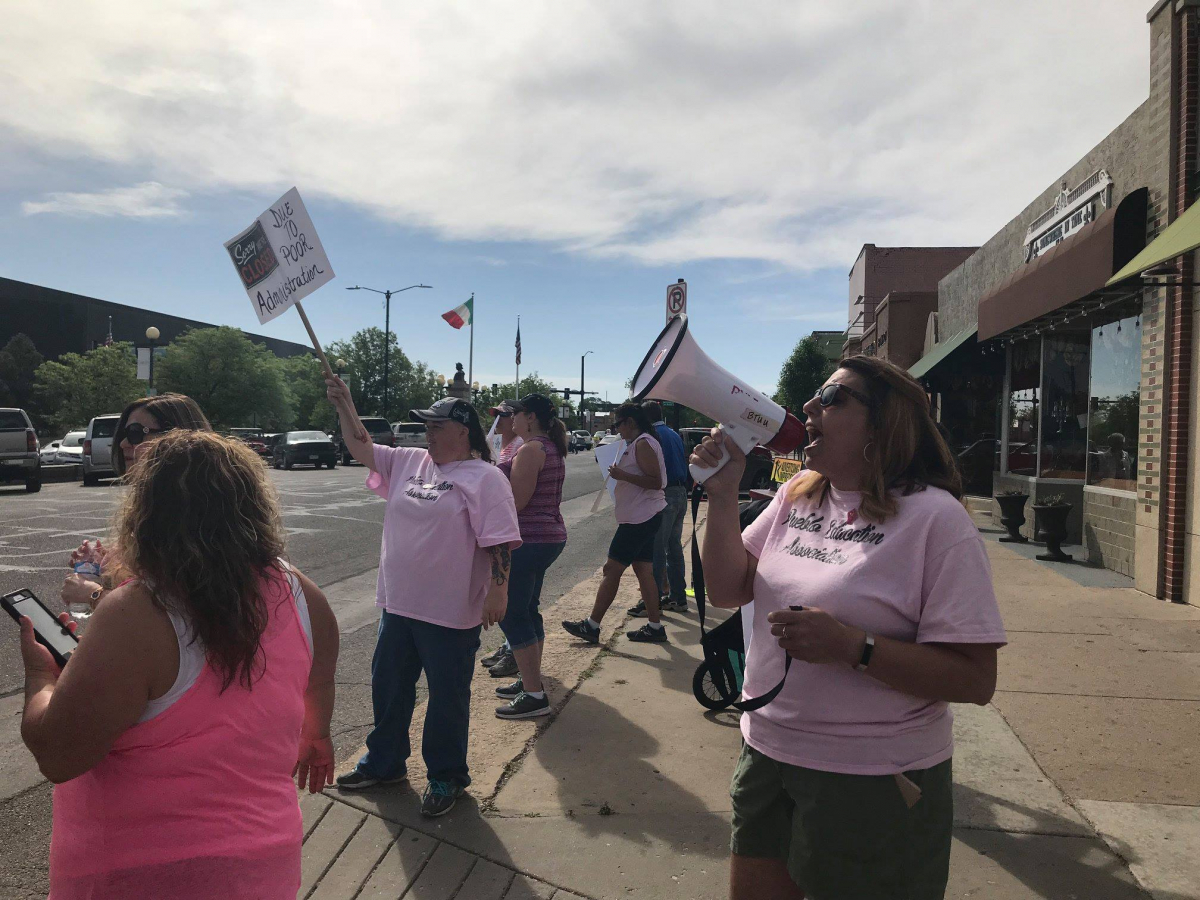 Pueblo teachers and paraprofessionals struck from May 7 to 11, the first school strike in Colorado in 24 years.
The teachers had been working without a new contract since the school year began. Their school district was refusing to grant them a 2 percent cost-of-living increase and to increase contributions to their health insurance, even after an independent factfinder recommended those modest improvements.
Pueblo's school board rejected the recommendation in April by a 3-2 vote. Outraged teachers responded with rolling sickouts, closing a different school every day. Then a strike vote passed overwhelmingly: 471-24.
"They pushed people to their boiling point," said Leonardo "Lalo" Gomez, a teacher at Pueblo East High School. "They thought our union was weak."
Teachers were also motivated by district administration's top-down approach. "We're not involved in any decisions," said Gomez.
While their counterparts in Arizona wore red, Pueblo teachers took to the streets in bright pink, heightening their visibility as they picketed outside schools and on street corners.
Paraprofessionals, who help kids with behavioral issues or disabilities, joined the strike, too.
SIGN ME UP
Pueblo has strong union traditions, including a big Steelworkers presence—the city's nickname is "Steel City." Parents backed the strike because they recognize what a tough job teachers have, says Rosie Ratcliff, a paraprofessional at Pueblo East High School.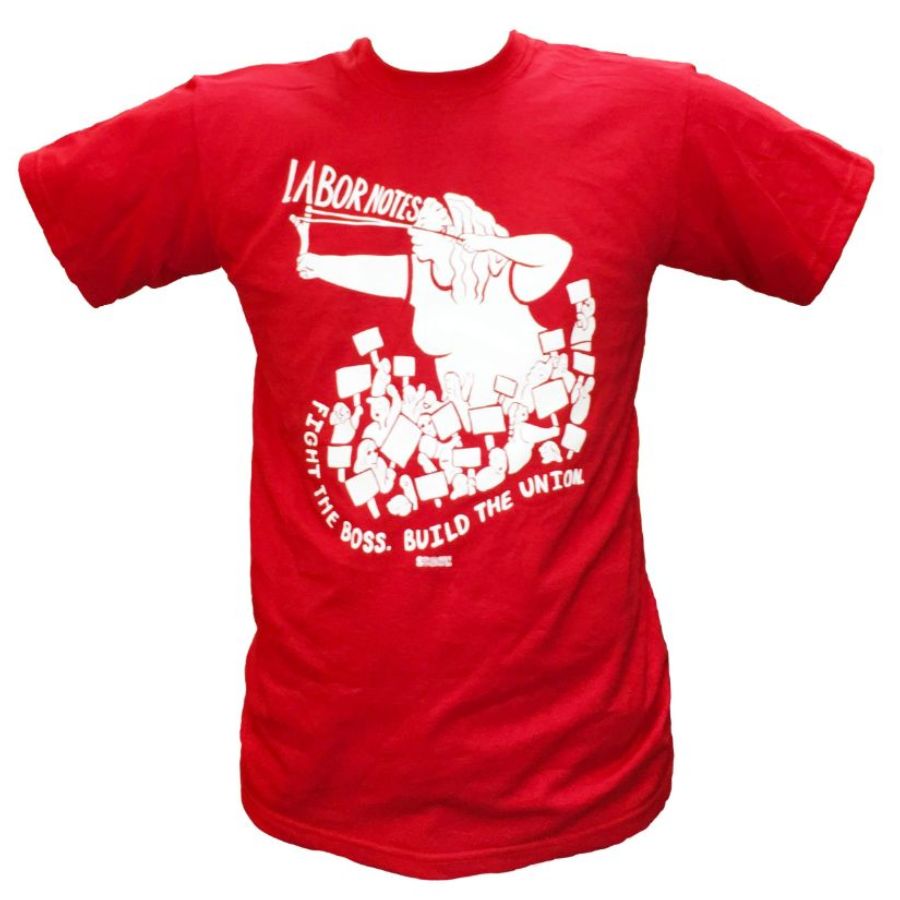 "If it wasn't for us, some of their kids wouldn't make it through," she said. "They know what teachers go through on a daily basis." Her first week on the job, she got kicked in the face and had a fat lip. "But we love our kids and wouldn't change it for the world."
Ratcliff, who is also secretary of the Pueblo Paraprofessional Education Association, made less than $19,000 last year as a paraprofessional. After school lets out at 2:50, she heads to the union office until 5, and then to her second job, as a waitress and bartender, working until midnight or 2:30 in the morning.
Ratcliff said her union picked up 20 dues-paying members in the run-up to the strike: "Everyone was like, 'Oh my God, our union is stepping up and fighting for this and doing something good—I want to be a part of this!'"
TWINKLY FINGERS
Pueblo's school board and superintendent frustrated educators by refusing to return to the bargaining table during the strike. Teachers, in response, held candlelight vigils outside their homes. When the board canceled a public meeting, educators set up their own mock board meeting, with name tags for the board members displayed on tables.
Negotiations finally took place two days later. A raucous crowd, decked out in pink, showed up early in the morning to greet the union's bargaining team. For hours, chants of "Get it done!" and "Pueblo is a union town" penetrated the administration office.
Inside, 30 teachers, paraprofessionals, and community members sat in on negotiations, periodically raising their hands and twinkling their fingers to show their support for the union side.
The two sides reached a deal that afternoon. Teachers won their cost-of-living increases, retroactive to January 1, plus an extra $50 a month toward health insurance. Paraprofessionals got a similar deal.