Mass Layoff for Condos: Not Sweet, Really Low
The workers who make Sweet'N Low started the new year with some bitter news. Their factory—in ever-gentrifying Brooklyn, New York—will shut down in the next few months, likely to make way for luxury condos.
"It was a complete blindside," said Louis Mark Carotenuto, president of Food and Commercial Workers (UFCW) Local 2013. Since September the union had been in negotiations with family-owned Cumberland Packing for a new collective bargaining agreement.
At five buildings in and near Brooklyn's Navy Yard, workers produce, package, and ship Sweet'N Low, Stevia, Sugar in the Raw, and other In the Raw products, including a new line of beverages.
"Never during the course of negotiations did they bother to bring up competitive pressures," said Carotenuto. "It's not about competition, it's about real estate value."
"They told us, 'We simply had an offer that we couldn't refuse,'" said Mischa Gaus, the local's political director (and a former editor of Labor Notes).
The company admits, according to the union, that the plant is still profitable. In fact, the contract there isn't nearly as rich as other unionized sugar-producing facilities.
"I'm one of the workers who makes Sweet'N Low for your morning coffee," said compound mixer Jahan Khan, a bargaining committee member, at a rally four days after workers got the word. "I live up the street from the company. I want to stay there. But what future do we have, if our jobs disappear?"
RISING RENTS
The majority of the 320 workers in the factory are Latino immigrants. Packing department workers Gloria Felipe, Estela Palma, and Maria Meraz, who all came from Mexico as teenagers, listed off the home countries of some of their co-workers: "the Dominican Republic, Mexico, Guatemala, Paraguay, Peru, Trinidad and Tobago, Haiti."
Felipe came from Mexico at 16 and has worked in this factory for 44 years. Meraz, who's put in 25 years, said she had just returned from vacation when she heard the news: "I never thought the company would one day shut its doors. It's a shock."
"It's been a good job," said Palma. "They've always treated us well and said we're a family. We're confused. Our families, and many single mothers, depend on this job."
Mechanic Esvin Mendez, from Guatemala, has worked here for 19 years. Although salaries increase with seniority, he still only makes $15 an hour—not enough, he says, given rising rents and the cost of raising a family.
But Mendez is on the upper end of the wage scale. According to UFCW, three-quarters of Cumberland workers are paid less than $15 an hour, and there's an average pay gap of $2.12 between men and women, who tend to have different job titles. One-quarter make less than $10.
LAST FEW FACTORIES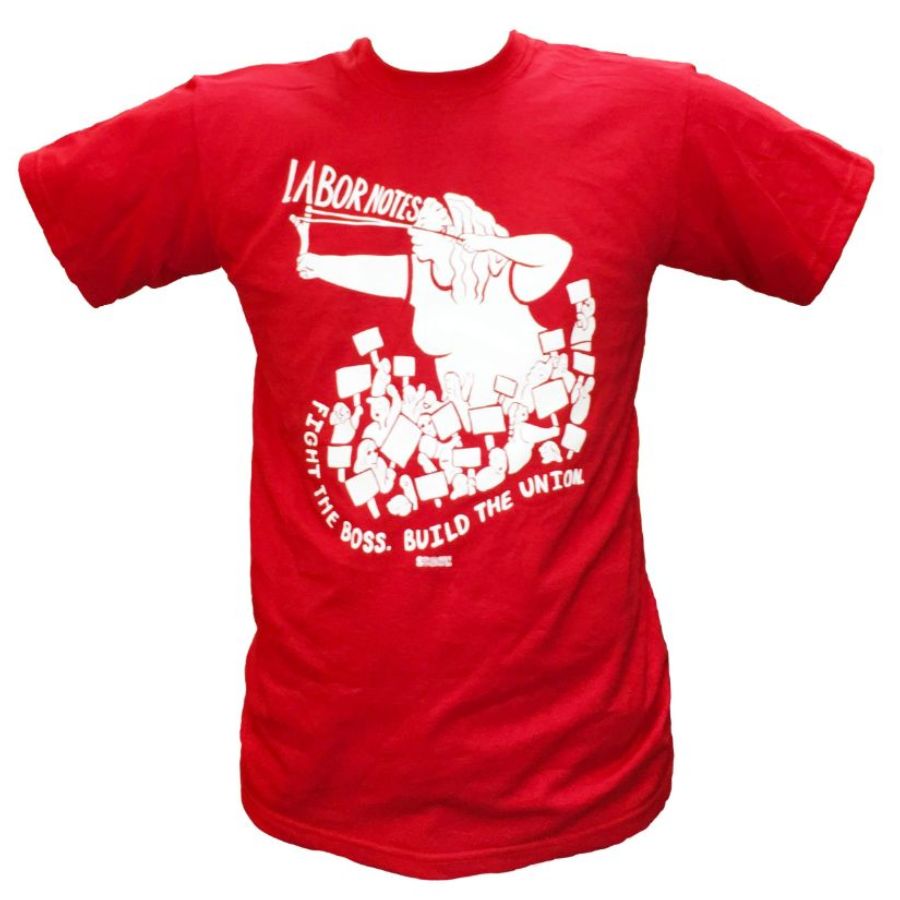 The company plans to keep its executive offices in Brooklyn, but to move all blue-collar work out of the city.
The union sees Cumberland's move as part of a devastating trend that's purging the borough of its Black and Brown residents. Most of the workers live in Brooklyn and Queens, some of them in the thousands of units of public housing around the corner from the factory.
The union is fighting to keep these 320 jobs in Brooklyn; this is one of the area's last big factories. One strategy is to oppose any rezoning of Cumberland's properties for real estate development.
A number of local politicians pledged their support at a January 12 rally. "We are not going to allow a rezoning here," said City Councilwoman Laurie Cumbo, "so that luxury condos can be built and so that people who do not look like you and me, and who didn't build Brooklyn, can move in here. Your children and your grandchildren deserve to live here."
New York City Public Advocate Tish James also promised to work with local elected officials to oppose any rezoning. She attacked the company for accepting $1.7 million in taxpayer subsidies from the city. "From 2006 to 2012 your hand was open, and now you want to close the door."
Despite the subsidies, "in our opinion, they've failed to reinvest in the technology here and in the workers," said Carotenuto.
'WE WANT TO STAY'
Local 2013 met with Cumberland management again January 13. But the company is so far insisting only on bargaining over the closure's effects on workers, which could include the timing of layoffs or severance pay.
The plant could close as little as 60 days after January 14, when Worker Adjustment Retraining and Notification (WARN) notices were sent out. While the company has pledged there will be no layoffs until May, union officials say they no longer trust Cumberland's word.
Natividad Sanchez, from the Dominican Republic, is raising a three-year-old and a nine-year-old on her job at the factory. "We're from Brooklyn, and we want to stay in Brooklyn," she said.
"How would you feel if you gave so much of your life to a company and they said they're closing?"
CORRECTION: The original version of this article misstated Mischa Gaus's title. He is UFCW Local 2013's political director, not chief of staff.