No Thanks for Poverty Wages, Workers Tell Walmart and Wendy's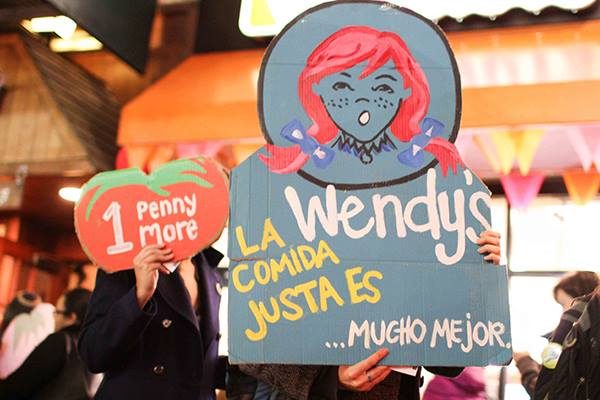 As many workplaces wind down for Thanksgiving, low-wage workers are calling on fast-food and retail giants to raise wages for those who will harvest crops, stock shelves, and staff checkout counters this holiday season.
Florida tomato pickers from the Coalition of Immokalee Workers joined faith, community, and student allies November 16 in a spirited march through busy Manhattan streets to the offices of Wendy's board chair Nelson Peltz.
"We're here today to ask that he listens to the voice of workers, but also the voice of Wendy's consumers," said CIW member Lupe Gonzalo.
Of the five largest U.S. fast food companies, Wendy's is the only chain yet to sign on to the CIW's Fair Food Program.
McDonald's, Subway, Burger King, and Taco Bell have all signed on to the code of conduct and workplace monitoring program that requires retailers to pay a premium of one penny per pound of tomatoes to boost farmworker wages.
Wendy's has refused to negotiate with CIW, Gonzalo said. It claims it already buys from growers who participate in the Fair Food Program.
"But this is not a solution," said Gonzalo. "We don't know if they are buying from these growers or not. And if they are, they aren't paying the penny per pound that other corporations like McDonald's and Burger King are paying to improve our low wages."
Furthermore, CIW can't follow up if there have been abuses at farms where Wendy's tomatoes are grown when Wendy's is not part of the monitoring program.
"They are not taking any responsibility towards workers," Gonzalo said.
FAST FOR $15
Farmworkers were joined by retail workers from OUR Walmart who had begun a fast outside Walmart heiress Alice Walton's luxury condo earlier that day, calling on the retail giant to raises wages to $15 an hour and provide consistent, full-time hours.
Because of Walmart's poverty wages and part-time hours, the fasters say, workers often go hungry.
"I'm standing up for all those people that can't eat every day, those people who are sleeping in the parking lot at Walmart because they can't make it," said one of the fasters, Pam Davis, a former Walmart worker from El Cerrito, California.
Davis says she has seen co-workers sit in the lunch room with nothing to eat. "To watch that, it's hard."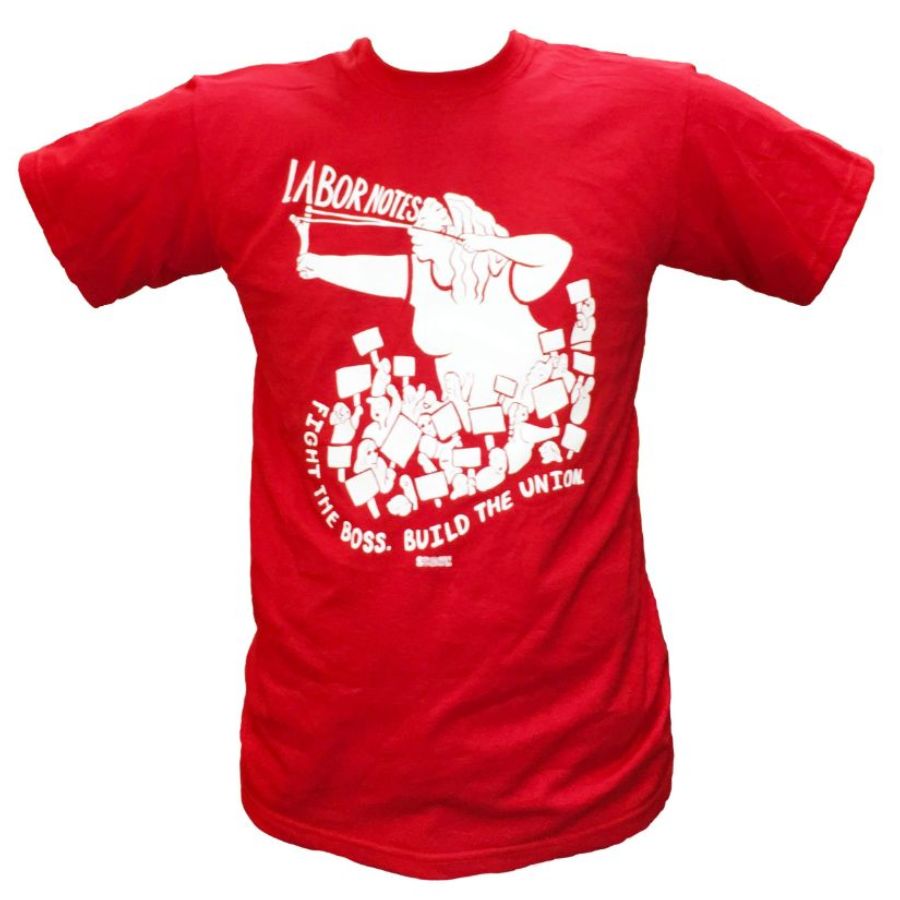 OUR Walmart, founded in 2011 by the Food and Commercial Workers (UFCW), has traditionally organized its biggest protests around Thanksgiving to coincide with the opening of the annual holiday shopping frenzy.
After the union cut most of the group's funding this past spring, member activists and staffers formed an independent group—still using the name OUR Walmart—that organized the fast.
Meanwhile the union—using its other longtime campaign moniker, Making Change at Walmart—has announced a national food drive for hungry workers and a TV ad on the same theme.
Jennifer Green of Norfolk, Virginia, joined the fast with her three-year-old daughter Jasmine. Green was fired from her Walmart job after seeking medical attention for an illness.
"I couldn't get a new job—I was seven months pregnant," she said. "If I wasn't a student and didn't have student loans, I would literally be on the street."
Green first got involved with OUR Walmart when she responded to a Facebook post appealing to fired workers to get in touch. She went on to help found the Respect the Bump, a campaign calling on Walmart to fairly accommodate pregnant workers.
"I think about how hopeless I felt," she said. "It's so reassuring to know you are not alone."
THE SAME STRUGGLE
In addition to joining the Wendy's protest, OUR Walmart members marched with street vendors who are demanding more vendor permits, and rallied with Service Employees (SEIU) Local 32BJ airport workers who are organizing for higher wages and walked out on a one day strike.
"Everyone we come across is going through the same struggle," said Green.
The fasters want to send a message that "today we're coming to stand in solidarity with you," Davis said. "They've been there for us."
The group held daily vigils outside Walton's condo last week, while other OUR Walmart members fasted at prominent Walmart locations nationally. Many will continue fasting until Black Friday when demonstrations at Walmart stores will take place across the country.
CIW supporters are also carrying out pickets, marches, and manager letter delegations in multiple cities to mark the Thanksgiving season.
"People give thanks for the food on their plate," said Gonzalo, "but don't often give thanks to the workers for the very hard work we do."