Viewpoint: Oregon Public Workers Win Zero-Concessions Contract through Strike Threat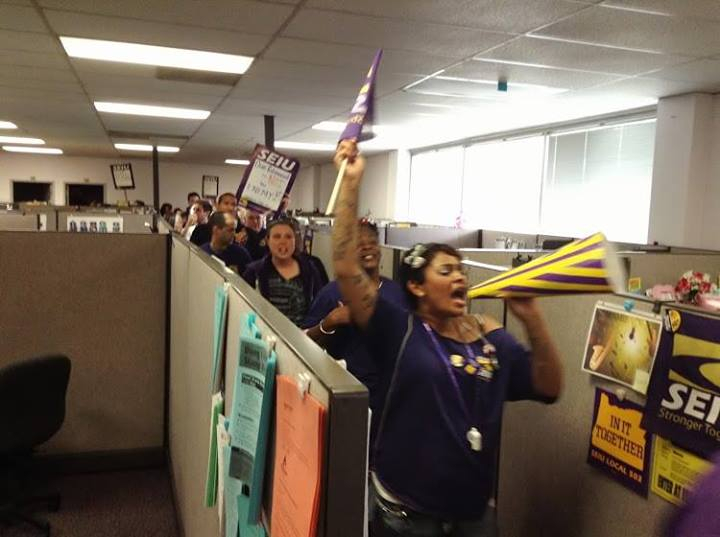 After years of painful backsliding, the state workers of Oregon's largest union, Service Employees 503, scored a big win this summer in contract negotiations against Democratic Governor John Kitzhaber.
The governor had demanded many concessions that attacked health care, wages, and work conditions, but backed down when the union proved organized and ready to wage a statewide strike.
A strike would have shut down many state-run agencies, including highway repair, Motor Vehicles, Parks and Recreation, food stamps, the Employment Department, Child Welfare, and the Department of Revenue.
Instead the union now has its first contract victory in years, with zero concessions, wage increases, protections against privatization, and other improvements in working conditions.
The state's public employees form the core of SEIU 503's 50,000-plus members. On paper the union looked impressive, having expanded its membership in mostly nonpublic areas, including private home-health care.
But the union's power had been hollowed out in preceding years as successive Democratic governors demanded concessionary contracts from the state workers, who pay most of the union's dues and have the most cohesive work units and political power.
With each new contract, real wages were lowered, members' health care contributions increased, and the governor continued to blame public employees for budget deficits caused by big corporations, whose successful lobbying efforts robbed the state of much-needed revenue.
Right-wing organizations and politicians began preparing the anti-union death blow: a "right-to-work" ballot measure for 2014, aimed at decapitating Oregon's public sector unions. But after this big win, SEIU 503 is in a better position to defend itself—and in a better bargaining position for the next contract.
"We aren't going to be satisfied with one good contract," said Tonjia Doeden, chair of SEIU 503's Sub-local 217. "We've sacrificed a lot over the years in wages and health care, and we want it back. We'll be asking for more next time to reclaim lost ground."
Back-Stabbed
The victory required that the union out-muscle nearly every politician in the state. Democrats, who control Oregon's House and Senate, co-authored a bill that illegally lowered the pensions of current and future retirees. It passed in April, mid-bargaining, and the union is challenging it in court.
Then the politicians pushed for yet another anti-pension bill, which they called a "Grand Bargain"—minimally raising taxes on the wealthy in exchange for even more pension cuts. This failed by one vote, but the governor says he will pursue it again in a special session this fall.
Many—if not most—of the Democrats who voted for these bills were supported by unions, yet they proceeded immediately to stab unions in the back. They parroted the longstanding Republican propaganda that blames unions for the state's budget problems.
The governor even called the legislature into special session exclusively to give NIKE a special tax break—which of course will be expanded to other corporations in Oregon.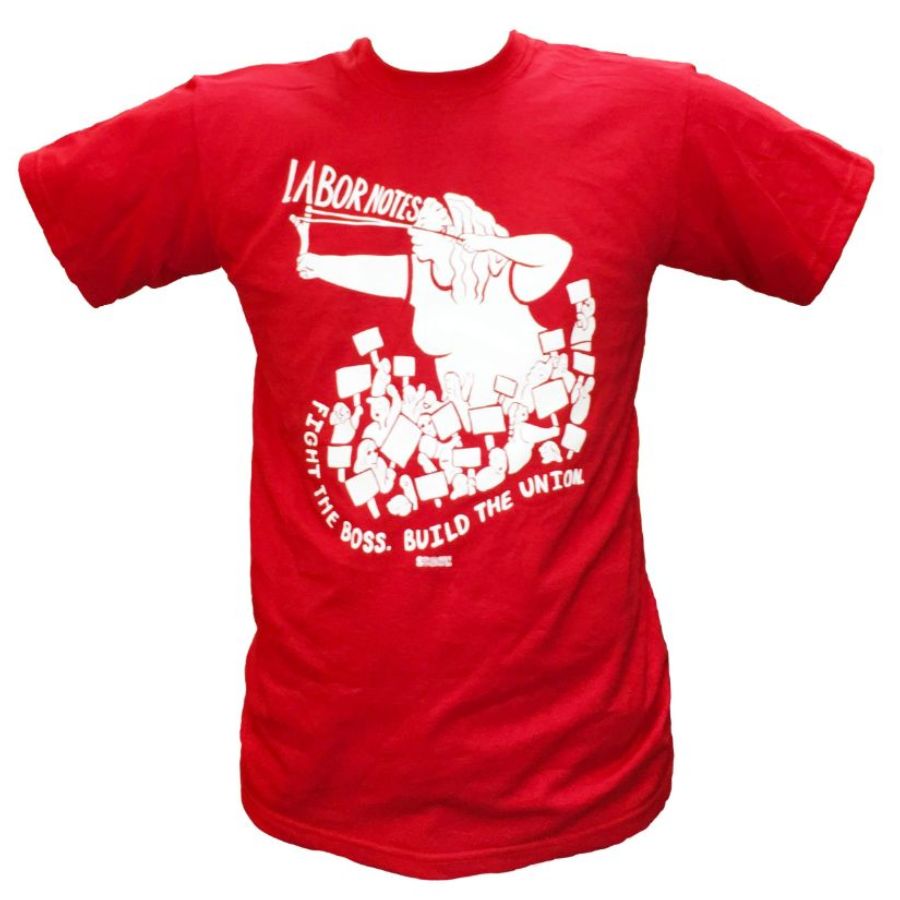 The Democrats' rightward political drift is, in part, the product of a labor movement that refuses to hold them accountable for their actions.
Governor Kitzhaber had proved himself an enemy of organized labor in 1995, when SEIU 503 went on a statewide strike against him. Yet when he reentered politics in 2010, SEIU 503 and the other unions agreed to back him on a "lesser of two evils" basis, regardless of his public statements aimed at "curbing pension costs" and other anti-union rhetoric.
When the Democrats co-authored the anti-pension bill, instead of publicly denouncing it, public sector unions—including SEIU 503—remained mostly quiet.
This empowered the Democrats to double down later for the Grand Bargain.
Flying Squadron
But the union defeated the governor's concessions with member action.
Workers circulated strike petitions statewide, pledging to commit to a strike if necessary. The petition was crucial in deepening worksite discussions about striking and preparing members for the possibility. The union held informational picketing during lunch hours, "unity breaks," and other worksite-specific actions to educate members and improve morale.
At regional membership meetings, workers discussed the contract campaign and gave feedback. Members were also phonebanked to dispense information and elicit deeper feedback.
The union even organized a "flying squadron," where members traveled to worksites around the state to hold break-time rallies, agitate on the key demands, and push members to get more involved in the contract campaign. (In accordance with our contract, management granted union leave for this activity.)
When the union held statewide in-person strike votes, members voted a strong "yes," further empowering the bargaining team to reject concessions.
Now many in SEIU 503 are re-thinking their relationship with the Democrats. "This year in Oregon was a case study of the need for a labor party," said Ann Montague, president of the 503 retirees. "All the candidates that received money, time, and resources from the unions attacked us!"
Unions in Oregon have started "candidate schools" for members interested in running for public office. This small step toward political independence should be accompanied by a larger investment in creating a political party to represent working people.
Shamus Cooke is a social service worker and an officer of SEIU 503. He can be reached at shamuscooke[at]gmail[dot]com.