Detroit Fast Food Workers Join Strike Wave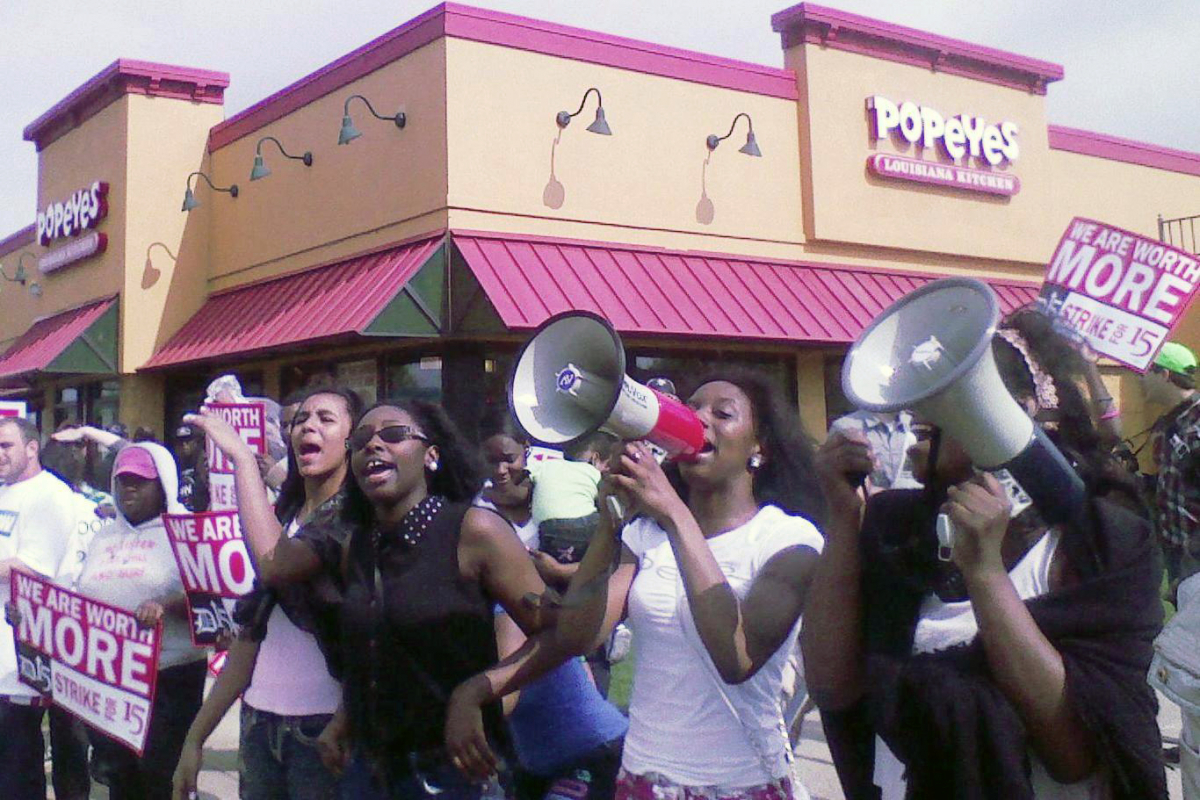 "Want to know what all the fuss is?
"We are standing up for justice!"
At a busy intersection dotted with fast food brands, 80 fast food workers and supporters chanted outside a Detroit Popeye's this morning, one of several restaurants the group of enthusiastic young workers will hit as they strike today.
Some brought solemn toddlers. Some wore uniform caps from Mickey D's. "No chicken, no fries, we want wages supersize!" they yelled.
"We work too hard to be paid minimum wage," said Popeye's worker Wontika Reed, 23. Like all the other fast-food workers on the line, she makes $7.40 to cook, clean, and cashier. She estimated that 13 Popeye's workers were on strike and admitted to being a leader.
Was she worried about retaliation? "I'm tired," she said. "I have to stand up for myself."
Inside the empty restaurant, three scared managers assured me that nothing was wrong. As they took pictures, an organizer said through a bullhorn: "We are notifying management that surveillance of union activity is against the law." "Federal!" someone shouted.
Turned out McDonald's worker Aunyetta Crosby, 25, lives a few blocks from me. Asked why she came out, she said, "I want to get the minimum wage up so we can all live comfortably"—including her nearly-two-year-old daughter and her mom, who's worked at KFC for 14 years, always just above minimum wage. Her mom has gotten raises only when legislators raised the minimum, Crosby said.
"I live paycheck to paycheck," she said—"and sometimes not even that. I have to go to my mom for things."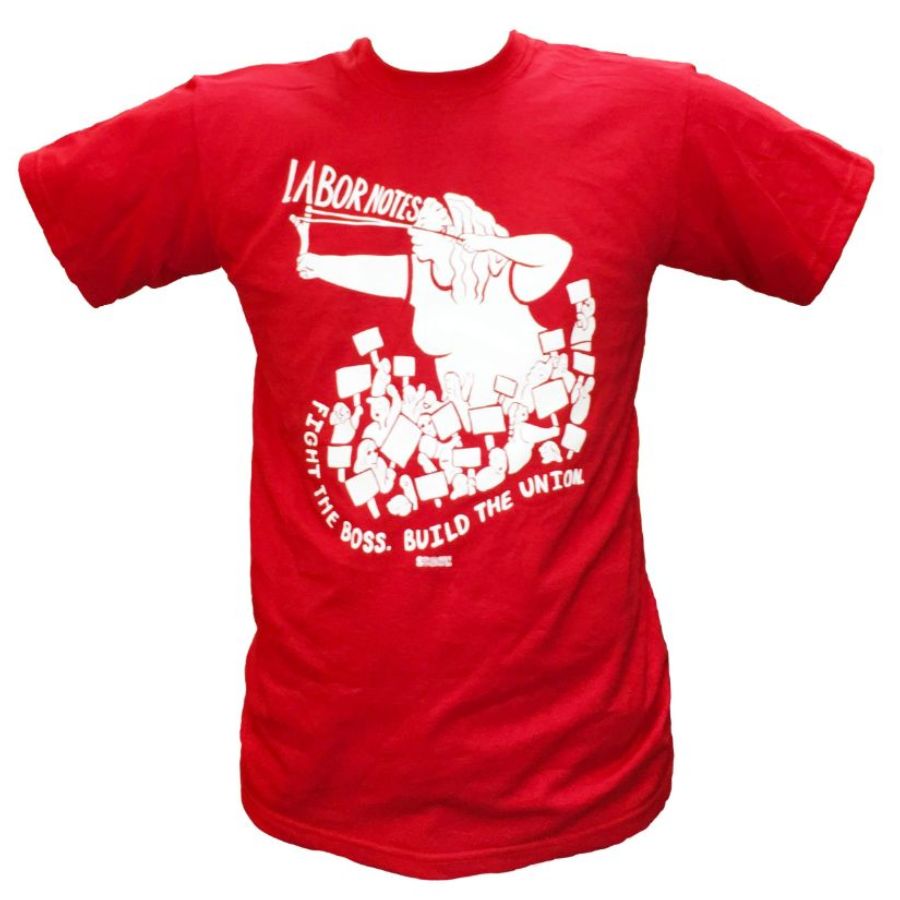 Tiana Hart, 21, has been at Burger King for a year. Two weeks ago, when a new manager came on, Hart was changed from full-time to working weekends only. "We work really hard for $7.40," she said. "I go directly from cleaning the bathroom to cooking in the kitchen."
When organizers approached her, Hart said, she was never skeptical. "I was with it from the beginning," she said.
$15 in the D
A couple of supporters sported buttons that read simply "D15"—Detroit $15—using the Tigers' Old English "D." They said Good Jobs Now, the local coalition led by the Service Employees, had been working on the action for a couple of months and that buses were taking workers from one restaurant to the next.
An observer for the National Lawyers Guild told of a scene he'd witnessed at today's 6 a.m. demo at an east-side McDonald's. When an employee arrived for work, a picketer rushed up and spoke with her, handing her a leaflet. The young woman immediately joined the line and the yells.
One community supporter was Rev. Charles Williams, Sr. of the National Action Network. He'd worked minimum-wage jobs in the past himself as a landscaper and lawn fertilizer. "If the minimum wage increases, it'll help the economy all over the state," he said, "because the other companies will have to raise their wages as well."
That can't come soon enough for Tequila Van Horn, 21, pushing a stroller. Three years at McDonald's and still at $7.40, she summed up the picketers' goals: "I pay my taxes good and I want more money!"
The Detroit strikes are the fourth in a series organized by Service Employees affiliates and supporters, spreading from New York to Chicago to St. Louis.
"I said, Hey workers!"
"What?"
"We got a story!"
"What?"
"Tell the whole world,"
"What?"
"This is union territory!"