Walmart Nervous as Black Friday Strike Nears
Plans for Black Friday walkouts at Walmart stores have spread dramatically, in what has been dubbed the first "viral strike." Organizers suggest that protests may hit 1,000 stores, including what the group calls "marquee events" in Chicago, Miami, Seattle, Dallas, Milwaukee, Washington, D.C., and three California cities. Plans for actions at more Walmart stores have been added daily.
"We're unwilling to stand by while our co-workers face retaliation," said Dallas Walmart worker Colby Harris. "We will make sure Black Friday is memorable for [Walmart], inside and outside the stores, whether it be passing out leaflets or striking."
Community and labor groups will be out in force to support the workers during the chaotic opening of holiday shopping, with plans for leafleting workers and customers inside stores, musical flash mobs, and pickets. The AFL-CIO and Jobs with Justice are urging members to join in. With Walmart seen as the national leader in employers' race to the bottom on labor standards, the organizing has raised hopes that Walmart workers may slow the downward plunge.
The organization behind the strikes, OUR Walmart, has come a long way since last Thanksgiving, when it had about 100 members. The Food and Commercial Workers-backed group has spread to 43 states and grown to thousands of members, who pay dues of $5 a month. It's the third union-seeded attempt in a decade to organize at the retail giant and has far outstripped previous efforts.
The group has repurposed Walmart's ad slogan, "save money, live better." "Stand Up, Live Better," read workers' signs at pickets in October and November. The group's humble demands include affordable health care, stable and fair scheduling, and $13 an hour.
OUR Walmart activists seem unsurprised by their explosive growth, and they expect Black Friday events to accelerate their progress.
Organizing, Not Disrupting
While some supporters of OUR Walmart are talking about the protests as an opportunity to crimp Walmart's cash flow and are calling for a boycott, the group's members say that disrupting work and annoying customers is not the goal. Their aim is to enlist the support of customers, to show co-workers that they can act, and to recruit more OUR Walmart members for the long haul.
They've asked supporters to allow shoppers and employees access to the stores and to disrupt "no more than necessary to express and demonstrate support for strikers and call on Walmart to change."
Thanksgiving was a flashpoint last year when Walmart opened Black Friday sales on Thursday night, essentially cancelling the holiday for workers who had to get ready for the sales during Thanksgiving day and staff the stores all night. The resulting outrage helped build the organization.
Seeking Injunction
Walmart is taking the group more seriously than it did last year. It has produced training videos denouncing OUR Walmart, and during Thanksgiving week conducted mandatory staff meetings to denounce the group and to order employees to show up on Black Friday.
And the company turned to the National Labor Relations Board (NLRB), requesting an injunction against OUR Walmart's Black Friday pickets. Walmart claims that OUR Walmart is part of the Food and Commercial Workers union (UFCW), and that under labor law a union may not picket a store for more than 30 days without filing for a recognition election.
The union says that while it funded the group initially, OUR Walmart is now independent, with its own dues and leadership. The prohibition against 30 days of pickets probably doesn't apply anyway, because the pickets have not substantially disrupted business. There is no time limit on pickets to convey information.
The labor board has conducted an investigation, but it now appears unlikely to take action before Black Friday.
Walmart workers don't have a strike fund, but as of Wednesday morning, a collection to support the strikers initiated by Making Change at Walmart had accumulated more than $60,000. Making Change, a project of the UFCW, said the money would be dispensed to strikers in the form of grocery cards covering their missed Black Friday pay.
October Actions
OUR Walmart enjoyed unprecedented publicity with a series of day-long walkouts in October, including some that were a surprise to organizers. Around 160 workers from dozens of stores around the country walked out to protest the retaliation they'd experienced for speaking up about conditions on the job and for joining the group.
Although most stores saw only a few workers walk out, organizers said their action was important because it showed that outspoken OUR Walmart activists would not be fired for protesting Walmart's unfair labor practices, namely retaliatory cuts in hours, firings, and threats of store closures.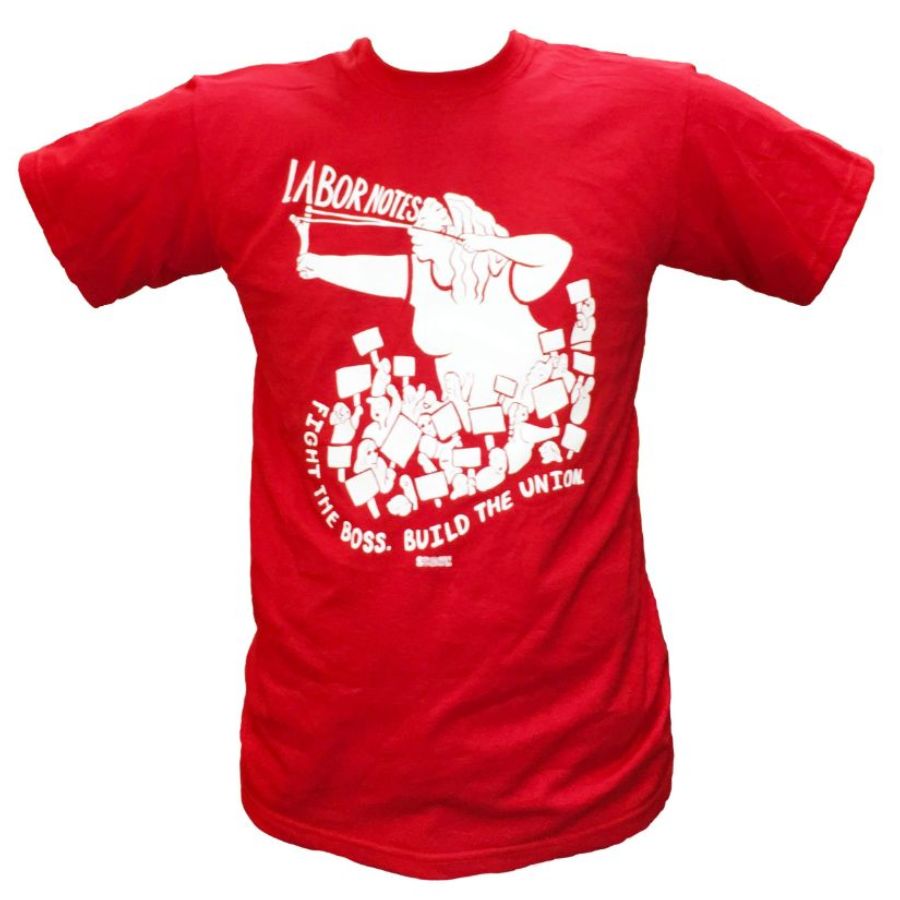 "Everybody wants to be in [OUR Walmart]," said Harris, one of the strikers. "They know what Walmart does is not right." But his co-workers are afraid to join, he said, so the actions "showed you can go on strike and go back to work."
Deep Pockets
Organizing Walmart is an unimaginably large task. OUR Walmart faces a company with more than 4,000 stores and 1.3 million U.S. employees. Its owners, the Walton family, have more assets than the bottom 42 percent of American households put together, according to the Economic Policy Institute.
But Walmart has saturated its traditional suburban markets in the U.S. and is trying to expand into urban cores, with mixed success. This has made it vulnerable to criticism for its virulent anti-unionism. To make itself presentable to skeptical city councils, it has been slower to take action against OUR Walmart activists, giving the group a toehold.
OUR Walmart has been relying on the company to generally adhere to U.S. labor law, which provides that workers, with or without a union, can organize with their co-workers on issues like working conditions and pay, and cannot legally be fired for doing so.
The group's calculation seems to be right, as the number of firings has been surprisingly small. Walmart has mostly limited itself to other types of retaliation. Around 12 people in six states have been fired for OUR Walmart activities, both before and after the October strikes.
Angela Williamson was fired in May after she spoke up in a meeting at her store in Gulf Breeze, Florida. Management was lecturing the workers on how terrible OUR Walmart is, and she piped up, saying she was a member and why. After the meeting, co-workers told her "now they're going to fire you," Williamson said.
"It's so important for me that I get my job back, so that other people aren't so afraid to speak out," she said. "Walmart cannot do this. There's laws to protect us."
Sometimes managers try honey rather than vinegar. Tupelo, Mississippi, OUR Walmart activist Cory Parker said his hours were recently increased "as a ploy to keep me silent because I was one of the most active building the organization."
He hasn't been deterred. Parker, who has worked at Walmart for three years, said he lost his house due to few hours and low pay. "I couldn't just go live in a homeless shelter, so after that, it made me want to fight better because I'm not the only one," he said. Parker said other workers are losing their housing because of short hours.
Evelin Cruz said her hours were cut as retaliation for her outspokenness. She is one of 70 who walked out of the Pico Rivera Walmart in Southern California in October. With hours in her department cut in half, she said, "it is overwhelming to serve customers and try to get the job done."
Employees in two stores said managers told them their store would shut down as soon as more than 30 people joined the group. It is illegal to threaten to close a facility because of workers' concerted activity.
Walmart has shut stores in Canada that voted union, and when meat-cutters at a Texas store voted in UFCW in 2000, the corporation eliminated all meat-cutter jobs by moving to pre-cut meat.
Most of this year's firings are awaiting action by the NLRB, although one worker in Kentucky has gotten his job back after filing charges. In addition, three workers have filed complaints with the Equal Employment Opportunities Commission charging that racial or gender discrimination was a factor in their firings.
With favoritism rampant and hours scarce, "there is no such thing as job security," said Harris. "You're more at risk being outside this organization than you are in it." He hopes Friday's actions will drive that point home.