Hotel Workers Tell Hyatt to Feel Their Pain as Boycott Grows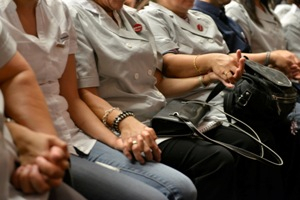 Hotel workers in 20 cities are planning pickets, civil disobedience, and other actions this week to protest relentless efforts by Hyatt to drive workers harder and replace permanent jobs with temporary, lower-paid ones.
Most union Hyatt workers have been without a contract for three years, fighting concession and workload demands, while workers in unorganized hotels are facing a relentless speedup leading to an epidemic of injuries. Hyatt has already faced strikes and a boycott campaign by UNITE HERE, the hotel union. Now the boycott is expanding.
"They're going to temp all of us out eventually," said Denise Sidbury, a 12-year worker at the non-union Baltimore Hyatt Regency. She said she's watched the hotel's permanent housekeeping staff dwindle to nine while temps fill 25 of the positions.
"I don't mind working hard, but I do mind being abused," said Cathy Youngblood, a housekeeper at the Hyatt Andaz in Hollywood. She said that many of her co-workers take pain medication to deal with the muscle strain from shoving king-size flat sheets under heavy mattresses more than a hundred times a day.
Since contracts started to expire, union workers have engaged in dozens of short strikes at various Hyatts in the U.S. and Canada, and the union calculates that targeted boycotts have diverted at least $25 million away from Hyatt properties.
Annemarie Strassel of UNITE HERE in Chicago said the union is insisting on stable hotel jobs but is meeting a dug-in position from Hyatt. "We are stuck around the issues of subcontracting and making working conditions safer for housekeepers," she said.
On Monday, the union dropped "Hyatt Hurts" banners in several cities and held a Washington, D.C. press conference with supportive groups, including the NFL Players Association and the National Organization for Women. Plans this week call for everything from clergy delegations to the boss to marches and civil disobedience.
GOING GLOBAL
After years of boycotting selected Hyatts for their mistreatment of workers and refusals to negotiate, UNITE HERE announced Monday that it is expanding its boycott to all Hyatt properties worldwide, with the exception of the dozen that have signed union contracts.
The international food and hotel workers federation, IUF, representing 12 million hotel and food service workers in 120 countries, has signed on to the global boycott. Indian workers fighting subcontracting in their hotel industry have joined in, picketing hotels in three states to support the boycott. British and Filipino workers have also picketed Hyatts in support of U.S. workers.
The expanded boycott aims to hit Hyatt overseas, where it's growing. While the U.S. market is saturated, according to the union, Hyatt has 56 hotels in development in India alone.
UNITE HERE has also launched an online campaign to further dent Hyatt's brand, asking supporters to vote Hyatt the worst hotel employer.
There are plenty of reasons to believe Hyatt qualifies. High room quotas mean housekeepers work so fast their muscles do not have time to recover, a major cause of debilitating repetitive strain injuries affecting their arms, backs, shoulders, and hands.
In response, California hotel workers have been trying to get a law passed to provide housekeepers with fitted sheets and long-handled mops. The tools are aimed at decreasing on-the-job injuries after an occupational health study found that housekeepers have high injury rates. Hyatt hotels were the worst among those studied.
Youngblood testified at the hearings on the new law, saying fitted sheets "would save our backs." She said Hyatt was the only major company to speak against the proposal publicly.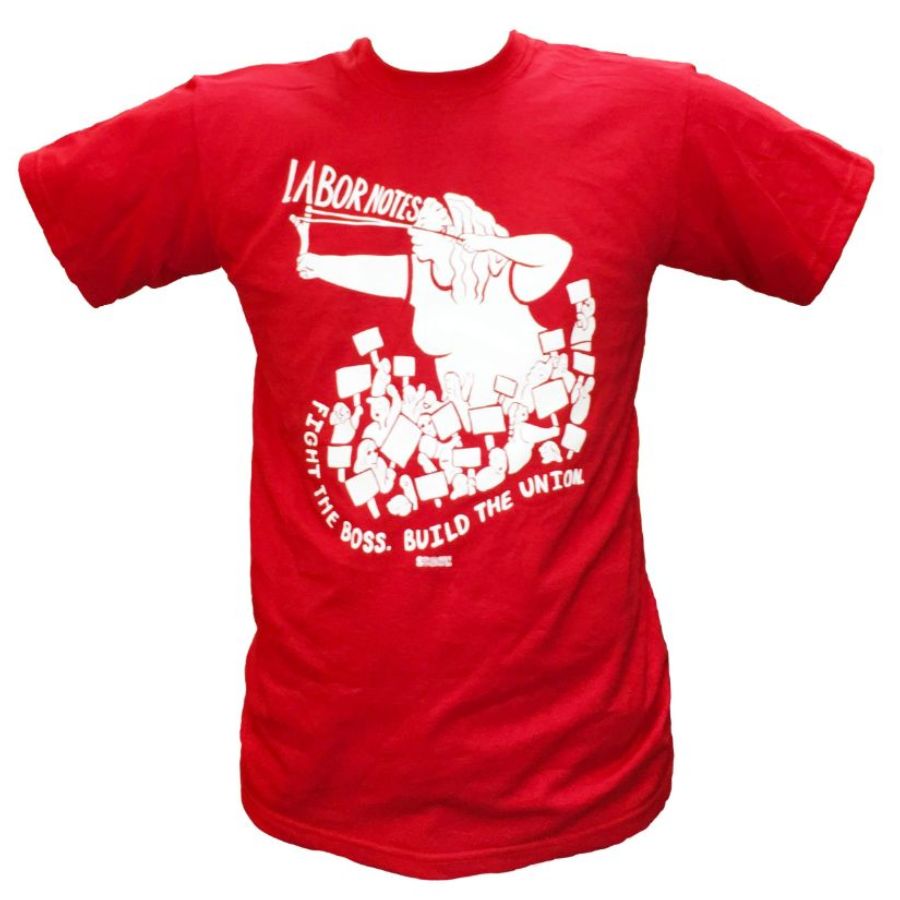 A Hyatt lobbyist told them "we were probably just injuring ourselves dancing," said Youngblood, adding, "Honey, after working at Hyatt all day we're lucky to just stand up, let alone dance."
Along with the low wages, Hyatt's speedup includes outright wage theft, according to Wanda Rosario, who worked at a Boston Hyatt. "If you didn't finish by 4:30 you had to punch out and go back and finish the rooms for free," she recalled.
The housekeepers said nearly all their co-workers are taking painkillers to get through their work day.
SLOW-MOTION JOB DESTRUCTION
Rosario was fired by Hyatt in Boston along with nearly 100 other full-time housekeepers three years ago. They were all replaced with temps. "We were so loyal to Hyatt and they treated us like trash, like garbage," she said. "Why did I spend my time and my soul in this place when they don't treat me like a human being?"
Hyatt officials in Chicago later admitted to a delegation of concerned clergy that the problem they saw with the mass firing was that it was so abrupt. Now, workers like Sidbury are seeing full-time staff picked off and replaced by temps slowly, one by one.
At her non-union workplace in Baltimore, the temps are required to clean between 24 and 27 rooms a day, while permanent staff clean 18.
"Some of them have worked here just as long as I have," she said. "Why aren't they full-time?" Temps make just over minimum wage, Sidbury said, although with a union drive underway at her hotel, their pay may have risen recently.
Just talking union makes a difference, Sidbury said. Last year, managers tried to impose a 30 room per day quota on all housekeepers, "but they heard the word 'union,' and they brought it back down for us."
Because Hyatt is so determined to undermine strength in union hotels, UNITE HERE has been trying to negotiate guarantees that Hyatt won't convert permanent jobs to temporary positions. The union is also aiming for contracts that allow workers to take actions on behalf of Hyatt workers at non-union hotels, from pickets to boycotts and strikes.
NO ESCAPE
Temps who want to become permanent face managers determined to keep them powerless and underpaid. In Indianapolis, hotel workers discovered that their temp agency, Hospitality Staffing Services, had signed secret agreements with hotel managers to turn down temp workers who applied for permanent positions at any downtown hotel. Hotel workers flooded city hearings and convinced the city council to pass a regulation against such blacklisting agreements, but the mayor vetoed it last week.
In Providence, hotel workers did get the city council to require city-subsidized hotels to pay current workers a severance package of six months' pay and benefits if their jobs are outsourced. In Long Beach, California, the hotel union is working to pass a measure to raise the wage floor for hotel workers and guarantee them sick days.
Sidbury said that when housekeepers dared to ask about working at Baltimore Hyatt full-time, the temp agency found a way to get rid of them, in one case citing a background check that only became relevant when the worker spoke up.
Subcontracting also allows Hyatt to lie about the working conditions in its hotels, said Cleve Jones, a gay rights activist who works with the union. The company markets itself to the gay community, he said, touting corporate anti-discrimination policies.
"No matter what Hyatt says their commitment to non-discrimination and diversity is, they can say they're giving health care, but none of that matters if your job is through a temp agency that doesn't have any of those benefits," said Jones.