Reformers To Lead Chicago Teachers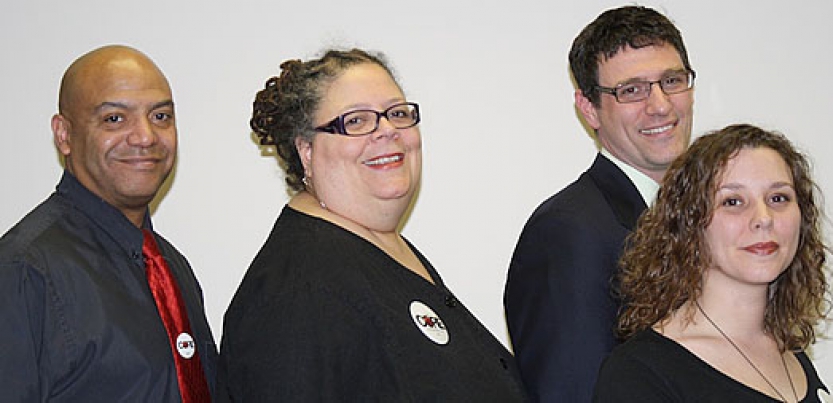 Just days after the Caucus of Rank and File Educators (CORE) won the June 11 election to lead the Chicago Teachers Union, the reformers were out in front of the Board of Education for an emergency picket against the district's plan to boost class sizes to 35 and lay off thousands of teachers.
Schools CEO Ron Huberman will be seeing a lot more of the feisty caucus that swept out the incumbent United Progressive Caucus, taking over the third-largest Teachers (AFT) local in the country.
The ticket headed by Karen Lewis garnered 60 percent of the vote, unseating President Marilyn Stewart's UPC, which has controlled Local 1 for 37 of the last 40 years. Asked by Chicago Public Radio how the caucus's strategy would change now that CORE would be administering the 30,000-strong local, Lewis said the strategy mostly wouldn't change: "We will still be mobilizing."
COMMUNITY-WIDE BATTLE
CORE has emphasized that fighting for teachers is inextricable from a community battle against corporate education. The city's "business plan" for schools has plundered the district and blamed educators every step of the way.
CORE takes the reins in the middle of another round of "crisis budgeting." The city is calling on teachers to reopen their contract and decide between their 4 percent annual raise and massive layoffs. But CORE says they don't believe the city's accounting and won't open the contract. They've called on the district to open its books, and are in court over its refusal to share public documents about finances.
Before the decisive runoff vote, thousands of Local 1 members marched together, focused on stopping the city's austerity plan for schools and public services. The CORE-initiated march, endorsed by incumbent leaders, brought at least 5,000 people downtown in a show of unity. Despite a virtual press blackout, protesters shut down a main thoroughfare, getting Mayor Richard Daley's attention as his limousine crawled through the crowd.
A coalition of community groups has mobilized alongside CORE since the caucus formed in 2008. Unable to bargain over class size since Daley took over the schools in 1995, teachers are turning to the community to build pressure against Huberman's proposal to pack more students into each class.
City bus drivers, who earlier suffered waves of layoffs and service cuts at the hands of Huberman, the transit-chief-turned-schools-manager, raised placards at the May 25 march reading: "Classrooms Are Not Buses."
The Grassroots Education Movement, a community-teacher effort, has been instrumental in opposing—and at times beating back—the city's decade-old privatization push, initiated by now-Secretary of Education Arne Duncan when he was Chicago's schools chief. GEM has countered the plan to close dozens of public schools and replace them with non-union charters, which has achieved few of its promises to "raise performance," according to a recent University of Illinois-Chicago report.
Instead, the schools plan has shut out special education students and English language learners, while displacing students from their neighborhood schools.
TOO LITTLE, TOO LATE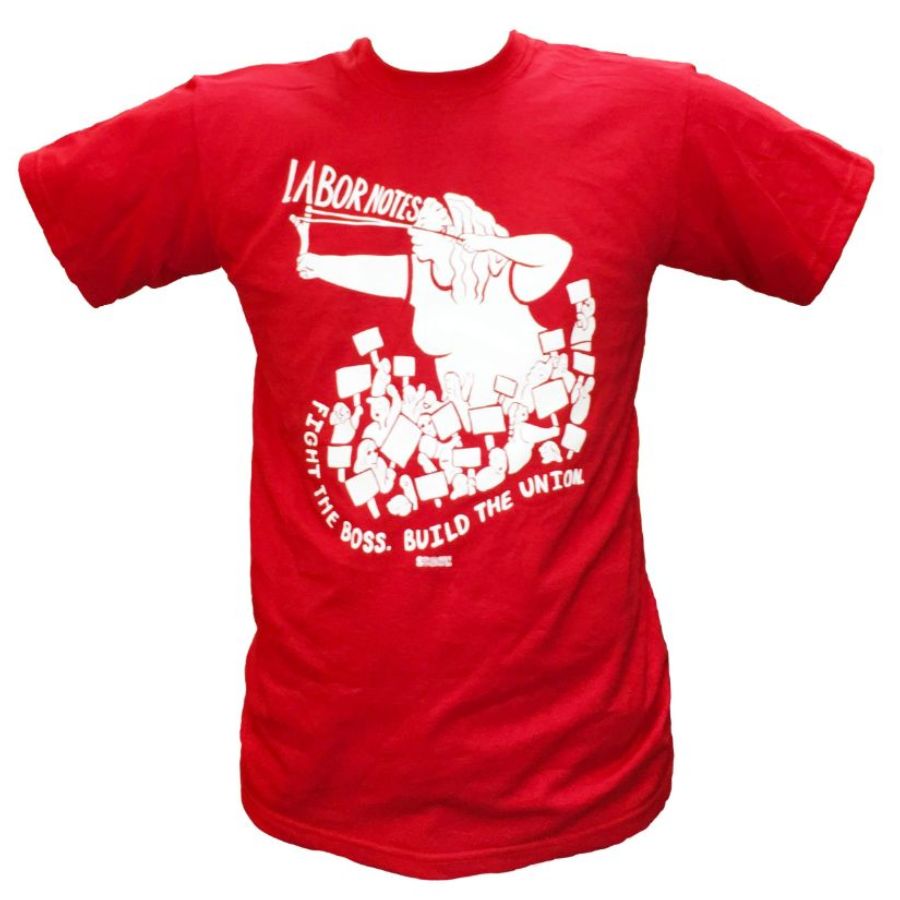 Stewart made a big push to win back members, campaigning on her experience, and claiming that Huberman and the board were "rooting for the rookies" over her team. She argued she could best protect the union's five-year contract, now in year three, which achieved raises in hard times and slowed down rising health care premiums.
The UPC also filed a lawsuit the week of the election that grabbed front-page headlines, arguing that Huberman's proposed class-size increases would violate building fire codes.
But it was too little, too late: the local had come to be associated with charter school expansion and a decade that saw 6,000 members pushed out of the local. Right to the end, Stewart's caucus put forward a "play it safe" message. "You don't make radical changes in times of trouble," Stewart told the local press.
Meanwhile, Chicago's "renaissance," held up as a national model for fixing failing schools, faces scrutiny just as CORE readies members to fight Obama's corporate-friendly education agenda where it was born. Duncan's federal Race to the Top plan, which is doling out $4 billion to states that enact sweeping changes to spread charters and undercut union power, has put the AFT, the National Education Association, and local affiliates on their heels, daring the unions to oppose desperately needed federal cash and get hammered for defending a failing status quo.
RECENT REFORMERS
In the run-off election, the ProActive Chicago Teachers caucus, led by former president Debbie Lynch, threw its support to CORE, citing the caucus's commitment to protecting pensions and fighting school closings. Lynch had brought a reform slate to power in 2001, ending decades of UPC rule—only to lose to Stewart's "new UPC" in 2004 in a narrow vote riddled with allegations of fraud.
But residual anger about Lynch's 2003 contract deal hurt PACT's chances this time around. While the deal put teachers working as full-time substitutes on a track to tenure, it also included a provision that allowed the district to fire thousands of probationary teachers—which it promptly did. "We won some tenure rights, but at the same time things became more uncertain for teachers," said Norine Gutekanst, a CORE member who was active in PACT's 2001 campaign.
Still, PACT sounded a second voice of reform alongside CORE's, railing against the UPC's attempt to shut down opposition caucuses. PACT filed and won a March free-speech lawsuit after UPC and the district tried to disallow union campaigning in the schools.
Stewart ducked a debate with Lewis and made her case online, decrying the host of reformers' promises she called "pie in the sky." A moratorium on school closings? Hiring more counselors while Huberman threatens layoffs? Reduced class size? Paid and pensionable family leave? Halting the privatization of schools? Not a platform to save public education, the incumbents argued, but a series of "unrealistic pledges" made by their naïve competitors.
And while the UPC's "No We Can't" message rightly warned of Daley's and Huberman's obstructive power, Lewis and company believe the union's strength has not yet been tapped. In her victory speech, Lewis signaled the new leadership's readiness to join a movement for equal access to quality public education—which she called "the most important civil rights battle of our generation."