Workers at Miami University Win Small Wage Gain But Moral Victory in First-Ever Strike
AFSCME Local 209 -- the union for nearly 900 grounds, maintenance, and food service workers at Miami University in Oxford, Ohio -- carried out the first strike in the school's 194-year history this fall.
While the union made only small financial gains in the 13-day strike, it was a great moral victory for the workers and their student and faculty supporters.
The strike was the culmination of a whirlwind nine-month effort by plumber and Local 209 President Randy Marcum to democratize and revitalize the union.
UNION REFORM
Marcum was elected in December 2002 on a platform of organizing clerical workers and coalition-building with students. He began a vigorous campaign to sign up new members, increasing membership from 220 to 470.
Simultaneously, Teresa Harper, formerly a chief steward at Illinois State University, began organizing Miami's clerical workers, and two students began a job satisfaction survey of nearly 300 clericals.
At the same time students, clerical workers, a couple of professors, and AFSCME Local 209 members came together to create the Miami University Fair Labor Coalition.
The Coalition began a year-long project of educating union members, students, and faculty about the wages and conditions of workers on campus.
For example, the Coalition publicized a study by Professor Anne Bailey, now retired, showing that Miami workers didn't earn a living wage.
Local 209 made a living wage the central issue.
Some workers at Miami earned as little as $7.73 an hour, and many earned two or three dollars an hour less than other workers doing the same jobs at other universities or school districts.
The wages were so low that the union estimates that 20% of the employees received some form of public assistance, food stamps or having kids on the school lunch program.
Seventy percent of the workers are women, many single heads of households.
UNION OF THE WORKING POOR
AFSCME Local 209 is a union of the working poor. At a University Senate meeting, one woman worker, speaking through her tears, said, "I have been working two jobs for 18 years-I am tired."
The State Employee Relations Board's Fact Finder found that Miami's wages were too low and recommended a 20-25% wage increase. The university rejected the Fact Finder report.
The academic year began with a bang. With the union and administration entering negotiations, Randy Marcum began a hunger strike and started sleeping on a cot in front of the administration building. It made him feel stronger, he said, and he hoped it would inspire the local's members.
Later he moved into a tent, and students, and later some professors, set up tents and joined him, populating what came to be known as "Tent City."
When the university offered Local 209 raises of 4.25%, 3%, and 3% over three years, and little else, the members voted to strike, by a vote of 55%.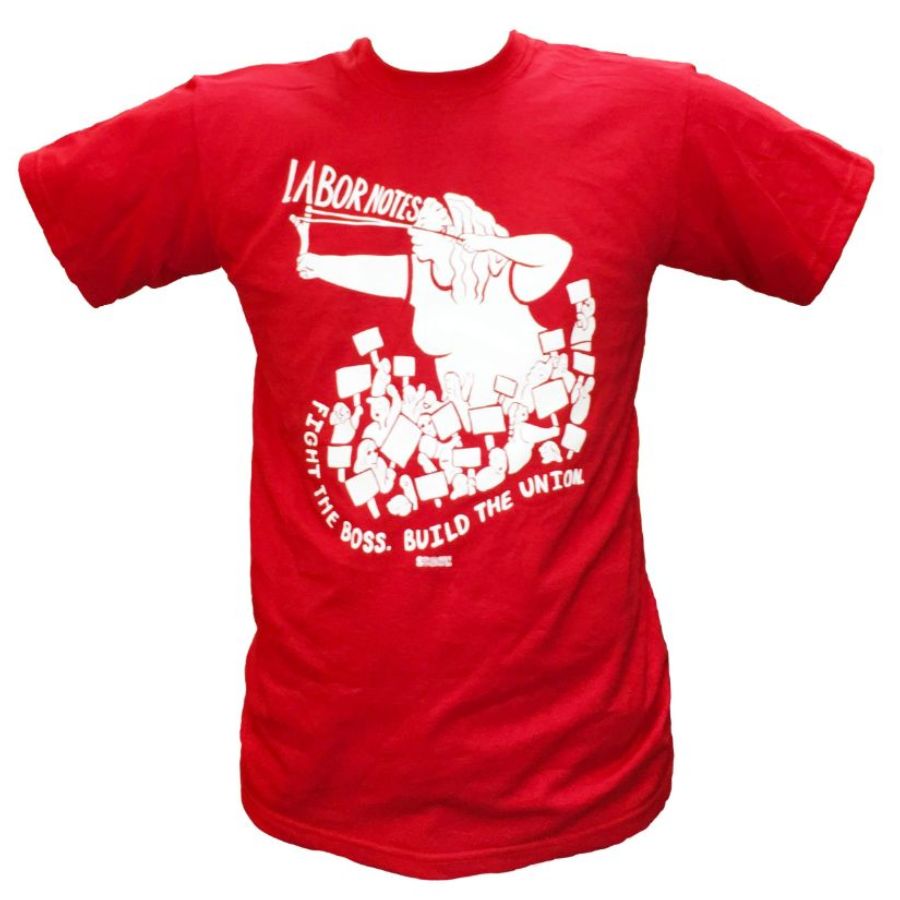 Many in the union were surprised by the vote to strike, but approximately 350 members walked the picket lines and stayed out for the entire 13 days.
RISING TO THE OCCASION
Union leaders and members stuck together and rose to the occasion.
Without any previous experience, they expanded the executive board, bringing in picket captains and other activists to create a strike committee.
Workers' family members created 209 Cares, a social welfare committee to help those with economic problems.
Local 209 members, faculty activists, and students created a broader strike council to coordinate activities.
For two weeks Local 209 members-with no strike fund, with no picket pay-stood at entrances and exits to the campus with their picket signs.
Workers and students picketed the culinary support center off campus and turned away some trucks.
Workers on picket lines were hit by vehicles, assaulted by angry sports fans, and jeered at by some students, but they hung in there.
Faculty members came out in strong support of the strike. More than 200 of them signed an open letter in support of the workers' demand for a living wage.
Some faculty cancelled classes, others took their classes to picket lines or invited strikers to their classes, and some taught from a curriculum on living wages based on materials prepared by the Fair Labor Coalition.
Several departments and programs passed resolutions supporting the staff.
The University Senate, representatives of faculty, graduate students, and undergraduates, overwhelmingly passed a resolution in support of the living wage.
Strikers forced ESPN to cancel televising a Miami football game because television workers would not cross the picket line.
Meg Riccio, chief steward of one of the HERE locals who recently struck at Yale University, came to offer her experience to Miami strikers.
After almost two weeks on the line, by a count of 151 to 125, members voted to accept a new offer from the university and return to work. They will receive raises of 4.25%, 3%, and 3% in the three-year contract, but new employees will receive a 5% wage increase.
SMALL GAIN, MORAL VICTORY
Miami University brought in scabs and thuggish security guards, it ground down the workers, wore them out, and starved them out-and still the union held out in its first-ever strike.
This strike is over, but Local 209 members have won a small gain for their union, and a great moral victory in the university and the community.
Dan La Botz is a professor of History and Latin American Studies at Miami University, a founder of Faculty for Staff, a member of the union-student-clerical-faculty strike council, and author of A Troublemaker's Handbook.