A Scripted, Upbeat Labor Convention
In an aura of unity and solidarity, the 1,000 delegates to the AFL-CIO convention spent the opening hours in emotional eulogies to the 630 union members who died in the Sept. 11 terrorist attacks. There were also expressions of pride for the enormous assistance that unions have extended to the victimized families and countless thousands of workers who lost their jobs in the tragedy's aftermath.
Inside the convention hall, behind the speaker's podium, a large sign read: "America's Workers -- Heroes Every Day." Outside the hall, an impressive mural listed the names of union members who had died on Sept. 11, under a heading: "American Tragedy, Union Heroes."
The most significant outcome of the four-day convention is the strong spirit of unity and solidarity that has not been dampened by the economic crisis, the catastrophic layoffs and the labor federation's failure to meet its organizing goals. There appears to be a new-found confidence that the events of Sept. 11 may provide momentum for labor's organizing and political efforts. The AFL-CIO, searching for a national theme that could appeal to unorganized workers, now has one: union workers as heroes.
The delegates, meeting in Las Vegas, had a harsh reminder of how devastating the post-Sept. 11 layoffs have been. In this city that lives off casino gaming and tourism, 15,000 of Las Vegas' 50,000 members of the Culinary Workers local have been laid off, and construction work has dropped 30%.
In his keynote speech, AFL-CIO President John Sweeney said: "Let me be clear -- President Bush and his administration are doing an excellent job of waging war on the terrorists and we commend them for that. But at the same time, he and his corporate backers are waging a vicious war on working families -- and we condemn them for that. Brothers and sisters, in the months ahead, we must take the offensive in a war here at home, even as we support the President and our troops in the conflict abroad."
Sweeney lashed out at corporations for the callous treatment of their employees. "At a time when workers are being laid off by the hundreds of thousands and families are mourning loved ones and sending others into combat, Corporate America is on the prowl for more profits," he said.
There was no resolution and very little public talk about the war in Afghanistan. The one resolution that touched on the war against terrorism dealt with labor's opposition to the harassment of Arab-Americans, Islamic Americans and South-Asian Americans. The unanimously- adopted resolution said, in part: "This moment in our history demands of our movement that we reaffirm our abiding commitment to respect for all peoples, without regard to color or creed. We will not allow any persons -- and that includes Muslims, Arab-Americans or Arab nationals in our midst -- to be made scapegoats for acts of treachery they did not commit and they, like much of the world, deplore."
Delegates spoke bitterly about the House passage of an economic stimulus package that was stacked in favor of big corporations and wealthy individuals. They denounced Congress for bailing out the airlines, but denying any financial relief to the industry's laid-off workers. But aside from the rhetoric, no action was proposed by the convention.
In his discussion of organizing, Sweeney frankly admitted that the AFL- CIO had been able to organize only about one-half of the one million new members that the 1999 convention had set as its goal. He told the delegates: "We have declined in union density from representing one worker in three to now representing one worker in eight."
"This decline has taken place in good times and in bad times. In fact, the brutal reality is that when the economy grows, we stay still, and when the economy declines, we lose more members than the economy loses jobs," Sweeney acknowledged, adding, "That single fact is the harshest judgment history can make on our collective leadership of the labor movement."
All of the AFL-CIO's 66 international unions as well as their local affiliates were urged to commit at least 30% of their annual budgets for organizing and to work for a 10% increase in new members. Unions will be linking politics with organizing, demanding that public officials actively support workers who want to organize. One adopted resolution stated: "We must demand they (Congress) rewrite our nation's laws to give meaningful and immediate protection to workers' rights and human rights amidst the reality of the 21st century workplace."
The delegates had good reason to be upbeat in the discussion of labor's political record. In Election 2000, the votes of union households accounted for 26% of the total. And 4.8 million more union household members voted than in 1992. Union voting margins were crucial to Senate victories in Michigan, Washington, New York, Missouri, New Jersey and Minnesota. Labor's voter mobilization efforts enabled Vice President Al Gore to win the popular vote, with the most votes for any Democratic presidential candidate. Gratified that labor's campaign to elect 2,000 union members to political office in 2000 had been surpassed (more than 2,500 were elected), the AFL-CIO will seek to elect 5,000 union members in 2002.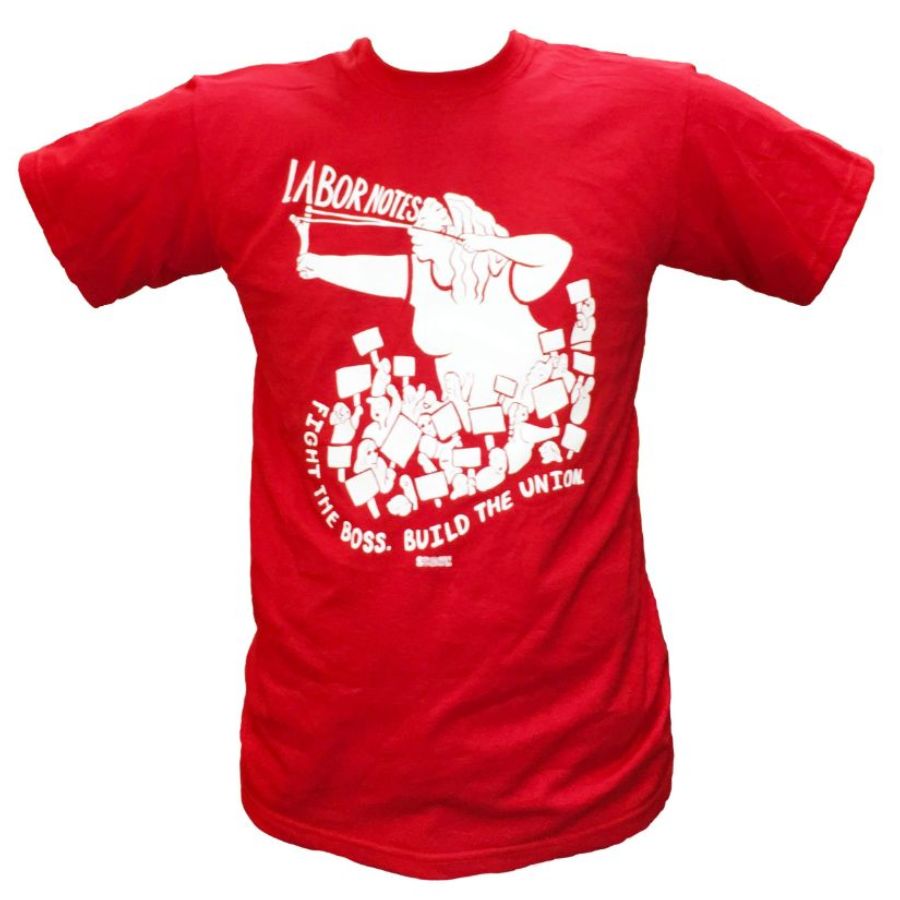 During the four days, delegates took time out to e-mail their congressional representatives to vote against "fast track" trade authority for President Bush. Bur as the convention ended, word came that the House had passed "fast track" by a single vote.
A resolution regarding heavy job losses in manufacturing drew strong appeals for federal help from speakers representing Steelworkers, Machinists, UNITE and other unions. They complained that from 1994 to 2000, a net total of three million U.S. jobs vanished, two million of them in manufacturing alone. The Steelworkers have only slender hope that the federal government will help their dying industry, where 24 companies have filed for bankruptcy.
At the end of the convention's third day, the delegates re-elected the federation's three top officers: Sweeney, as president; Richard Trumka, secretary-treasurer, and Linda Chavez-Thompson, executive vice president, each for another four-year term. The re-election of the 51 members of the AFL-CIO Executive Council took no longer than the reading of their names and those of their nominators. As usual, there was no opposition since the incumbents control more than 10 million of the convention's 13 million votes. The delegates voted for the 51 Council members en masse, without seeing them or knowing their records.
One of the big surprises of the convention was the "One Delegate, One Vote "constitutional amendment, introduced by the Greater Louisville Central Labor Council and Colorado Springs Area Labor Council, reprinted in full in the convention resolutions booklet, to the chagrin of the Sweeney administration. The two CLCs said it was unfair and undemocratic for big international unions to be allowed to cast hundreds of thousands of convention votes, while state federations and central labor councils are permitted only one vote each. One sharply critical paragraph in the resolution states: "WHEREAS, the Executive Council, assured in advance that its members will be re-elected automatically, has become a self perpetuating oligarchy that ignores criticism and disregards its obligation to be accountable."
The amendment also proposed that "candidates for election to the Executive Council must announce their candidacy three months before the date of the election to allow sufficient time for campaigning."
In rejecting the amendment, Teamster President James P. Hoffa, secretary of the Constitution Committee, said: "State federations and central labor councils, vital as they are, are composed of local union affiliates whose members are already represented at the AFL-CIO convention through those national and international unions."
Hoffa did not believe that candidates should be required to discuss issues before the election (although it is mandatory in his own union). He said: "A three-month advanced declaration requirement would limit the democratic rights of candidates and would lead to vacancies if a declared candidate withdrew or died before the election."
The "One Delegate, One Vote" amendment was defended by Charlie Clefhas, president of the Greater Louisville CLC, who concluded "I want it said and I want it documented at this convention, because I think something needs to be done in the future, some type of more representation than what we have at this convention so the working rank-and-file members can be part of this convention and feel it."
When the vote was taken, nearly a third of the delegates supported the amendment, according to those in the hall. A transcript of the "One Delegate, One Vote" resolution and the subsequent debate will appear in the Dec. 17 LaborTalk column.
In their six years in office, Sweeney and the Executive Council deserve credit for a series of initiatives that have enhanced labor's public image and made unions a potent force in the political arena. But they failed in their most important test: to increase the union membership. There is no indication that they have a national strategy for reaching the millions of unorganized workers who, now more than ever, need a union. Increasing union budgets for organizing to 30%, while helpful, is no guarantee that organizing will improve.
Now that Sweeney's "New Voices" team has four more years in office, what will they do different from the last six to reach their goal of recruiting a million new members annually?
Harry Kelber is editor of The Labor Educator and a columnist for "Labor Talk." This article is lifted with permission from Inside the AFL-CIO Columns of his website http://laboreducator.org.