Apr 18 /
Steelworkers are holding the line against two-tier wages and pensions at a can plant in Toronto—ruining the plans of their employer, can manufacturing giant Crown Holdings.
»
Apr 17 /
Auto workers who build brakes for Jeep in Toledo, Ohio, walked out this morning—threatening Jeep production.
»
Apr 16 /
Unions in some cities are jumping on Seattle's bandwagon, but all of labor needs to take the big public support for a $15 minimum wage, and run with it.
»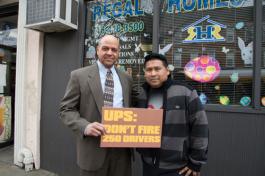 Apr 10 /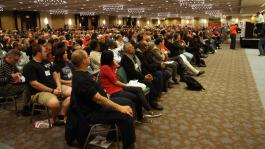 Apr 7 /