Aug 27 /
Workers at the North Carolina Cummins diesel engine plant won wage increases this summer—even without having a recognized union or majority union support inside their shop.
»
Aug 20 /
"My first reaction was 'oh no, not again,'" said Mark Esters, an organizer for the Communications Workers in the St. Louis area. "And trying to take it all in. And then, what should our response be? The answer was collective action."
»
Aug 18 /
McDonald's workers demanding "$15 and a union" have reason to cheer. A move by the National Labor Relations Board throws a big wrench in the corporation's franchise system and could open the door to more worker organizing.
»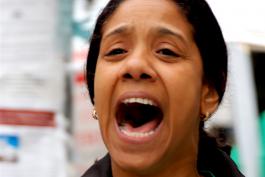 Aug 5 /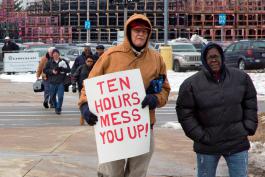 Jul 28 /