'Superstore' Is the Realest Retail Sitcom Yet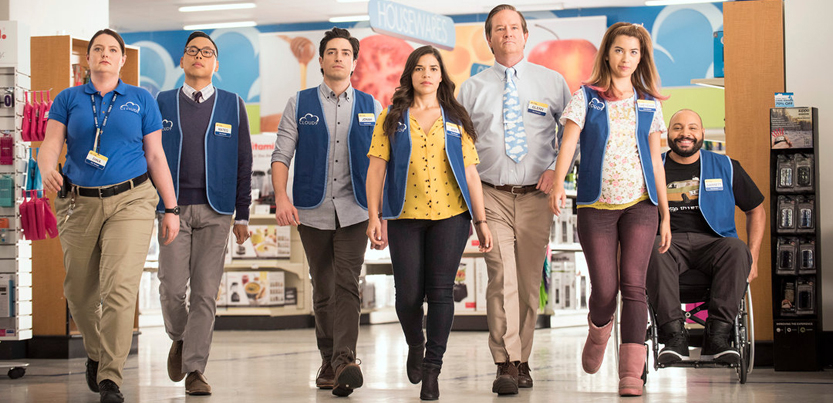 Ever wanted to know what it's really like to work in retail? "Superstore" is the show to watch.
I know retail like the back of my hand. I worked at Walmart for five years, in jobs from sales floor associate, like Jonah on the show, to management, like Amy. And I'm far from alone; Walmart is the largest private employer in the U.S., employing 1.5 million people.
Yet it's still rare to see jobs like mine depicted at all in pop culture—let alone as the stars of a show.
That's what makes "Superstore" heartwarming and groundbreaking. Set in a big-box store called Cloud 9, it follows a group of employees as they confront realistic problems and even come together to fight for a fairer workplace.
TRUE-TO-LIFE HORRORS
The first episode centers on Jonah's first day as a sales associate. He accidentally marks expensive electronics down to $0.25, instead of 25 percent off, because he hasn't been fully trained on how to do markdowns. It's funny on screen—and reflects the reality at Walmart, where comprehensive job training is laughable.
Walmart relies heavily on computer-based training, with little hands-on application. You watch a video or PowerPoint presentation and answer questions at the end of the lesson. If you speak a language other than English—or simply have a difficult time learning this way—you're out of luck. I've seen many new associates struggle dangerously, risking their health and safety because they don't have the right training to get through the day.
In another episode, employees get locked in the store overnight. On short notice, they've been forced to stay late to change the signage—disrupting whatever plans they might have had.
That felt so familiar to me. Walmart associates are often forced to stay late, with little regard for their personal lives. It's incredibly difficult when you're forced to choose between your job, which provides for you and your family, and following through on your other commitments.
It was also a funny spoof on what happens at Walmart every night: employees who work overnight are locked in the store. Management only unlocks the doors during breaks and lunch.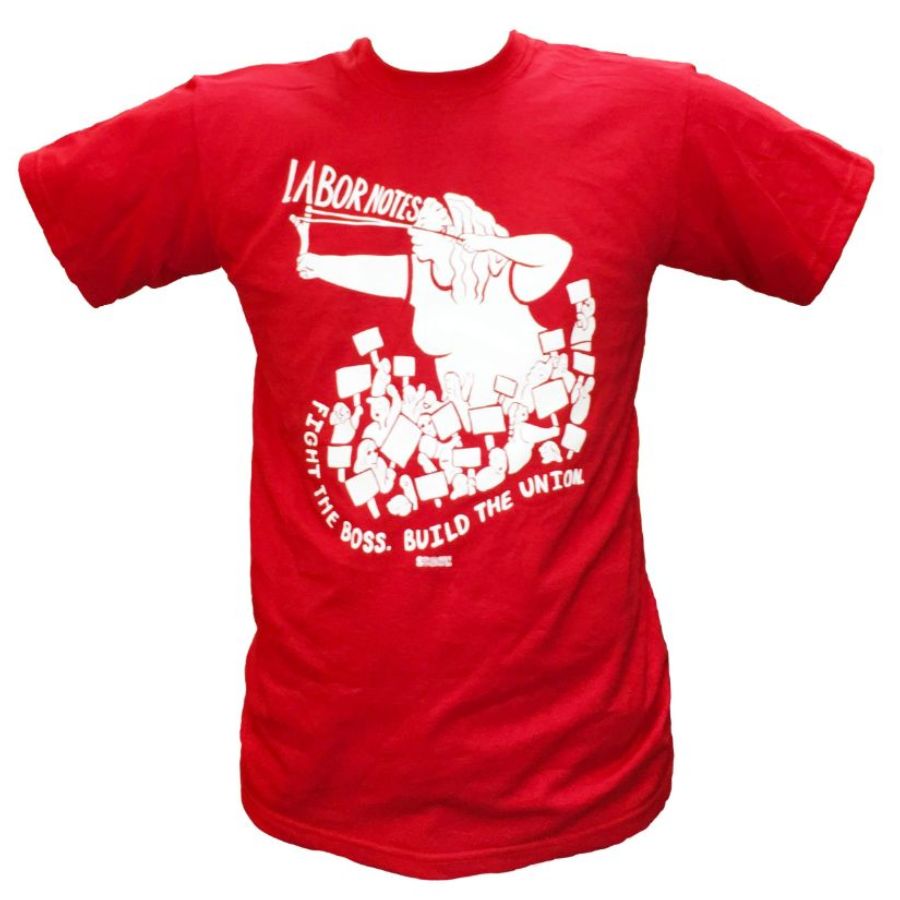 It's no coincidence that the show gets these stories right. The writers of "Superstore" consulted with OUR Walmart, an organization of former and current employees fighting to make the retail giant a better place to work.
SOLIDARITY ON TV
The episode that hit closest to home for me was the season finale, when the Cloud 9 employees stand up for a co-worker's right to paid maternity leave. The corporation refuses to change its policy, and fires one person. Others walk out in protest.
It seems like every day that someone is fired unjustly at Walmart. For me that day came last year—but it hasn't stopped me from speaking out as a member of OUR Walmart. I've been on strike before, and I plan to keep standing up for myself and my fellow workers as long as I can.
Though Walmart claims to be a family, the corporation falls far short. But there is a real sense of family that grows among co-workers struggling with the same problems. It's a camaraderie that I had the good fortune to witness and participate in.
For instance, the company refuses to give associates a year-round discount on food, though we all earn poverty wages and struggle to put food on the table. So workers extend a hand to one another. We donate canned goods, share the lunches we brought from home, and pool our money so we can all eat a decent lunch.
At lunch breaks, my friend and I would often scrape together what we had. One time she bought a loaf of bread with the last of her food stamps, and we each put in two dollars to buy chicken from Walmart's deli to split between us.
When "Superstore" comes back in the fall, I'm excited to see what happens as a result of the strike. We've learned at OUR Walmart that the individual fights help to show your solidarity and draw a line in the sand—but it's the accumulation of these actions together that makes a movement.
Watching this show reminded me of the good and bad times I had at Walmart. But most of all, I'm hoping that those who don't work in retail will tune in. It's often a thankless job trying to support yourself and your family on poverty wages. "Superstore" shows the humanity in that daily struggle.
Tyfani Faulkner is a member of OUR Walmart in Sacramento, California. Season 1 of "Superstore" streams for free at nbc.com/superstore, and Season 2 will air Thursdays beginning September 22.