Chattanooga Auto Workers to Host Strike Meeting
At its monthly meeting this weekend, United Auto Workers Local 42 will be informing Volkswagen workers about their right to strike and access to strike benefits.
The meeting in Chattanooga, Tennessee, is the result of a motion brought by a worker frustrated at Volkswagen's continued refusal to bargain with the skilled-trades unit.
It's been more than a year since the union won an election to represent a so-called "micro-unit" of 162 skilled-trades workers at the plant—a first at a foreign-owned automaker in the U.S. South.
The smaller win followed a failed drive three years ago to organize the factory's entire hourly workforce of about 1,500 production and skilled-trades workers.
In that campaign, the union and the company presented a united front, trumpeting a labor-management cooperation plan modeled on the German system of "works councils."
After losing the election, the UAW chartered the "members-only" Local 42 and doubled down on its cooperative rhetoric—even as the company grew more hostile.
Last April the Labor Board ruled that Volkswagen was violating federal labor law by refusing to bargain with Local 42's skilled-trades unit. The employer has appealed that ruling to the D.C. Circuit Court.
The strike meeting reflects growing tension between the union and Volkswagen, despite its carefully cultivated image as a pro-worker company.
UNION AVOIDANCE
According to several sources, the Chattanooga factory is not meeting its production targets for the new SUV for the North American market, the Volkswagen Atlas. The plant is producing dramatically smaller numbers of the auto due to a lack of parts, little training, and poor line management.
In response, management has been speeding up the pace of production, further increasing the pressure on production workers who were already struggling with too few parts and inadequate training on how to assemble the new auto.
This added pressure comes on top of Volkswagen's brutal lean production method, which many workers have described as pushing them to their physical breaking points.
Several workers said their co-workers' frustration over these production problems, hostile managers, and the company's refusal to bargain have combined to spark interest in collective action.
Volkswagen is a voluntary signer to a Global Framework Agreement with IndustriALL, a global union federation, and the company's Global Works Council, composed of labor representatives from worksites around the world.
The agreement commits Volkswagen, in every country where it operates, to honor International Labor Organization principles such as the right to organize.
Last May IndustriALL issued a resolution stating that if Volkswagen did not begin to bargain with Chattanooga skilled trades workers, the federation would commit to actions which "could lead to the eventual revocation of the Global Framework Agreement between IndustriALL and Volkswagen."
SMOKE SCREENS
The Chattanooga plant rolled out a so-called "Community Organization Engagement" policy in 2014, giving any employee group that could demonstrate a certain level of membership—including Local 42 and, until recently, a business-financed anti-union group—the right to regular meetings with management and representatives of the Global Works Council.
But the toothless policy is silent on collective bargaining.
After sitting through months of these meetings, Myra Montgomery came to the conclusion that the Germans were not interested in pushing VW to recognize the union.
Montgomery worked at Volkswagen for six years. She was a leader in the organizing drive, then served as Local 42's first recording secretary.
At one meeting with Frank Patta, general secretary of the Global Works Council, Montgomery said she told the German labor representatives that "if they were really serious about helping us, this would be done by now.
"I don't know where people's hearts are," she said. "I can only judge by what people do. And it's been years and nothing has happened."
According to Montgomery, the Germans were very upset at her words.
"My grandma told me that a hit dog will holler," she said. "If that touched a nerve, that told me something. They're just there to keep the smoke screen up."
MANAGEMENT TARGET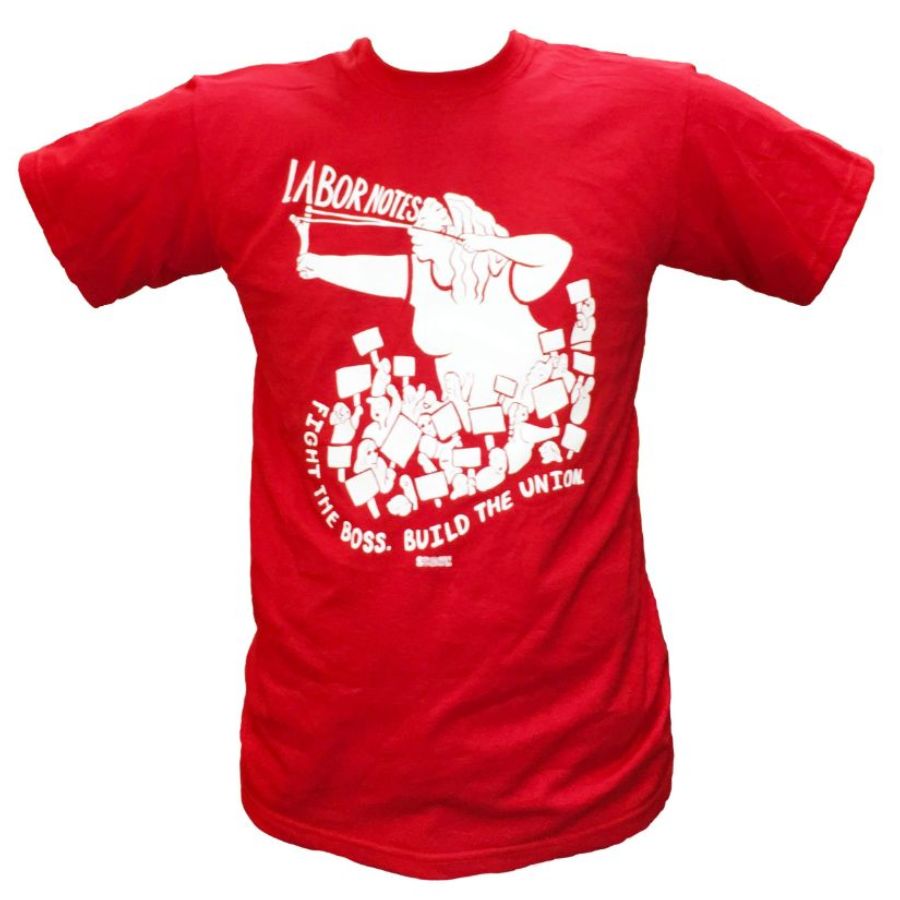 After that meeting, Montgomery believes Volkswagen managers saw her as an unwanted troublemaker. "Every day for two weeks, I was up in management's office," she said. "Being investigated, being asked questions. I was being targeted."
One day her key cards to the doors in the plant no longer worked. "I was suspended for two and a half weeks before they even told me what I was suspended for," she said.
Montgomery says Volkswagen terminated her on the claim that she had falsified information. She had been working as an auditor at the end of the assembly line, checking the final product for defects before it was shipped to the dealership.
"When you find a defect, there is no standard way to describe them," she said. "If a seatbelt is frayed, I can use the word 'fray' instead of 'loose thread.' I was told by a manager that I used the wrong words to describe things, so I went back into the system and changed the terms.
"They said that was falsifying information. But everyone does that. It's not changing anything, just the description."
RACIST SUPERVISOR
Another worrisome case comes from James Robinson, who has worked in the Tennessee plant for almost five years.
He claims that he was one of a handful of Black workers on assembly line BA4 who faced routine discrimination by white supervisor Chris Thomas—and that Volkswagen is protecting the racist supervisor.
According to Robinson, if there was extra work to be done, he and his Black co-workers were always the first ones Thomas would call; they were consistently put in the hardest positions on the line and subject to arbitrary discipline.
"He tried to make every day as unbearable as he could," said Robinson, who says he went to Human Resources multiple times, by himself and together with Black co-workers, to report how they were being treated.
"They just kept telling us that they were looking into it," he said. "We asked if we could just be moved, and they kept saying they were looking into it."
One day in January 2016, Robinson forgot to bring to work his VW-issued hat. (Workers are required to wear these hats on the production line.) He says this sent Thomas into a rage.
"I was verbally abused," Robinson said. "The next week, someone who was white forgot their hat, but nothing was said about it or anything. I took a picture of it and took it to H.R."
Robinson was told he had broken the rule against photography in the plant. He was suspended on the spot. "They called me that Friday and said they were terminating me," he said.
"I asked, 'What for?' They said for violating company policy by taking pictures in the plant. I said, 'Well, the only reason that I was taking a photo was to provide evidence that you had failed to do anything about the supervisor violating company policy and discriminating against me and others.'"
LABOR LAW VIOLATIONS
The UAW took Robinson's case to the Labor Board, which issued several complaints against the company for limiting workers' exercise of their organizing rights by maintaining overly broad rules on photography and workwear, and for unlawfully discharging Robinson on the basis of those rules.
The day before Robinson's trial was set to begin in September, he and Volkswagen worked out a settlement. In exchange for his dropping the charges, Volkswagen agreed to reinstate him in a new area of the plant with full back pay—over $19,000.
But according to Robinson, his racist supervisor still works in the plant. "That's what they do there," he said. "Rather than disciplining management, they just move them somewhere else. One of my friends works for him now."
Volkswagen spokesperson Scott Wilson confirmed that the plant still hasn't changed its policies on workwear and photography.
TIME TO STRIKE
Robinson and Montgomery voluntarily took their terminations before Volkswagen's Peer Review panel, composed of three hourly and two salaried workers. Both tried to exercise their Weingarten rights, but were denied union representation at their hearings.
Montgomery saw that as the culmination of a long pattern of anti-union behavior by VW. "They're speaking from two tongues," she said. "They do one thing in Germany, and then come here and do something completely different."
Montgomery no longer works there. But she said the fact that workers are interested in learning more about striking is a hopeful sign.
"They need to strike," she said. "If they ever shut the plant down, things would change."