Jail Infirmary Workers Raise Alarm on Unsafe Staffing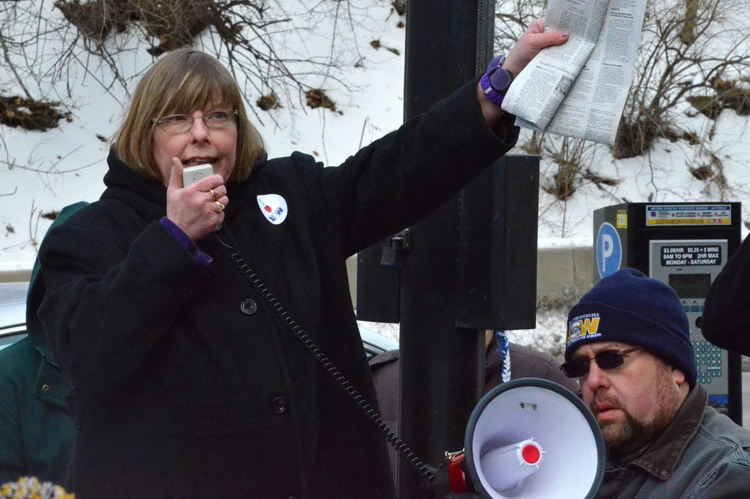 Recent media and public interest in police brutality and mass incarceration have also brought attention to the treatment of people behind bars. In Pittsburgh, as health care workers at the Allegheny County Jail fight for better care for inmates, they are finding allies among community activists.
Allegheny County privatized health care services for its county jail in 2013. That September, Tennessee-based Corizon, which operates infirmaries in jails and prisons in 27 states, signed an $11.5-million contract with the county.
Corizon has a history of problems. Prisoner deaths and accusations of substandard care have plagued the company for years—resulting in lawsuits, cancelled government contracts, and state investigations.
The county jail holds 2,000 male and female inmates. While jails, unlike prisons, generally hold people serving sentences of less than a year, the majority of those jailed are awaiting trial on charges such as public drunkenness, petty theft, or simple assault.
Infirmary workers at the Allegheny County Jail began noticing problems almost as soon a Corizon arrived. For one thing, the company reduced the amount and types of medicines and supplies the workers were allowed to order.
Some nurses did not have such tools as thermometers and blood pressure gauges. The infirmary often didn't have enough medications for inmates with chronic conditions like asthma, hypertension, diabetes, or bipolar disorder.
JAIL IN DISARRAY
The staff is spread thin, with a ratio of one nurse for every 100 people in custody. The workers also did not have regular assignments; Corizon constantly moved health care workers around the jail.
"People were being sent all over the place to do things they had no experience with," said Bernie Hall, a Steelworkers (USW) organizer. "The jail was in disarray."
Seven prisoners died in 2014, giving Allegheny County an inmate mortality rate higher than the national average. The deaths, along with questions and complaints from prisoners and their families, increased the pressure on workers.
"It's disturbing that we're blamed for poor care, when we don't have the staffing or processes in place to do it right," said Sister Barbara Finch, a nun and nurse at the jail who began organizing her co-workers just two months after Corizon arrived.
Finch was fired in January 2014. Corizon claimed it terminated the nurse because the Allegheny County Jail had revoked her security clearance; jail administrators said they revoked the clearance because Corizon said that it was planning to terminate her.
Complaints about Corizon's practices weren't just coming from the union. In September, Allegheny County Controller Chelsa Wagner released an audit of Corizon. She found that the company had failed to meet many of the requirements outlined in its contract with the county.
Among other issues, the audit pointed to staffing at the jail's infirmary. Of the shifts Wagner's office examined, 78 percent were staffed at levels below the minimum outlined in the contract.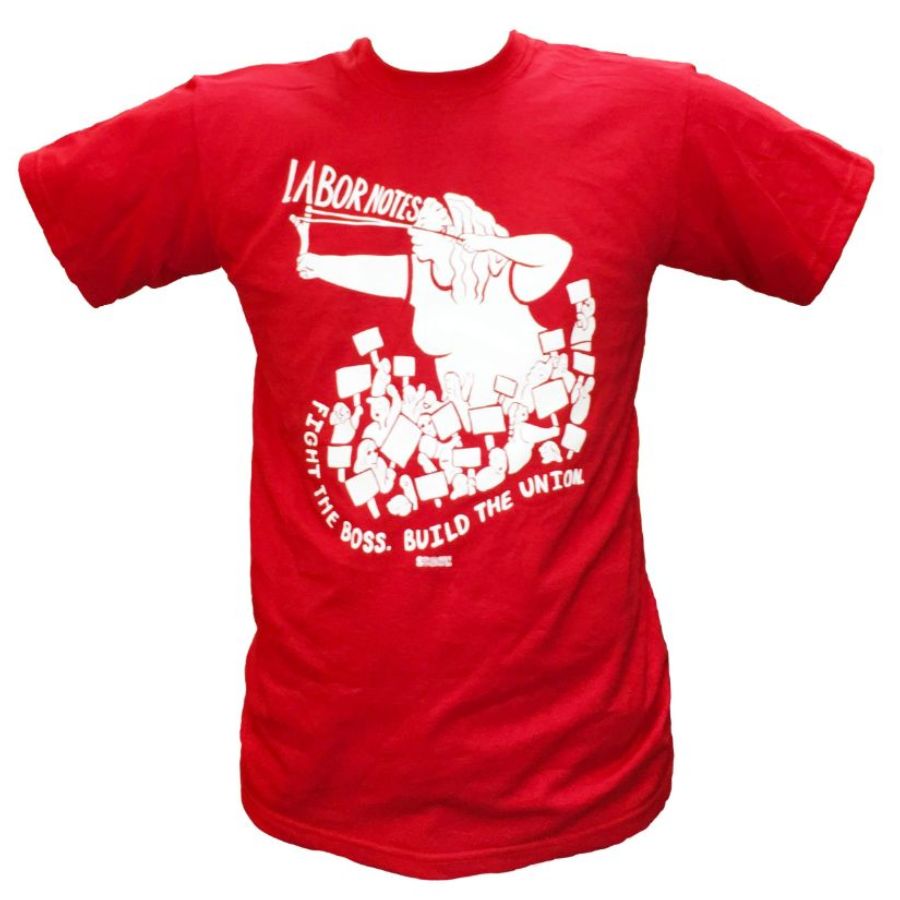 "Corizon had to maintain a specific level of staffing and they weren't doing it," said Wagner. "But they were getting paid as if they were doing it."
Wagner's audit also cited Finch's firing as an unfair labor practice and a violation of the county's contract.
HUMAN RIGHTS ISSUE
Workers ratified the union in February 2014, with a vote of 64-7. A settlement between the union and Corizon reinstated Finch in March.
The bargaining unit consists of physician's assistants, nurse practitioners, registered nurses, and psychiatric nurses. Guards and other corrections officers are in the Allegheny County Prison Employees Independent Union. While that union has not been officially involved in the fight for inmate care, some guards have raised concerns about poor care for mentally ill patients as a safety issue.
Meanwhile, the health workers picketed the jail board's meeting in September. They are currently negotiating their first contract.
"The Steelworkers are not going to allow our members—professionals in every sense of the word—to be made to look incompetent and uncaring," said Fred Redmond, an international vice president for the Steelworkers. "And we are not going to allow people to have inadequate health care."
This January, relatives of prisoners joined activists from local groups, such as the Human Rights Coalition, the Abolitionist Law Center, and the Alliance for Police Accountability, for a strategy meeting. Finch, and USW organizer Hall were invited to represent the jail workers.
TeOnna Ross is a volunteer with the Human Rights Coalition. "I have a cousin who's locked up," she said. "So I wanted to be part of the fight to get better care for people who are locked up."
Ross said she was glad to see union organizers at the strategy meeting, which was held at USW headquarters.
"When Sister Barbara [Finch] was talking, you could see the frustration in her face," Ross said. "The union wasn't talking about getting more money in their contract or anything. They were talking about not being able to do their jobs. It was more about wanting to do things more effectively for people in jail."
Redmond, who also attended the meeting, pledged the support of the Steelworkers for the community activists' efforts.
"Most of the people in jail are black, brown, and poor. And a lot of people in the jail are not there because they've been convicted of anything, but because they can't afford to be out on bail," he said. "This is a human rights issue."
Leah Samuel is a freelance journalist based in Pittsburgh.