In the Wake of September 11: New York Restaurant Workers Explore New Strategies
August 2003
The September 11 World Trade Center attacks and the ongoing economic recession have left large segments of New York's low wage and largely immigrant restaurant industry workforce devastated.
More than 70 workers at the WTC's famed Windows on the World restaurant died in the attacks and another 250 Windows workers were displaced. Citywide, over 13,000 restaurant workers have been displaced.
Hotel and Restaurant Employees Local 100, New York City's restaurant workers' union, received special funding to help workers and the families of those killed. At HERE's request two former Windows on the World workers and an organizer established Restaurant Opportunities Center of New York (ROC-NY).
What was initially intended as a temporary measure of support for displaced workers has developed into an immigrant worker-led center with its sights set on organizing the 90% of New York City's restaurant workforce that does not enjoy the benefits of a union. Its long-term vision is to change the balance of power in the industry by organizing restaurant workers around well-researched campaigns.
What was initially intended as temporary support for displaced workers from the World Trade Center has become an immigrant worker-led center with its sights set on organizing the non-union 90% of New York City's restaurant workforce.
Using protests and media pressure, ROC-NY has organized to support displaced workers vulnerable to layoff and exploitation due to the weakened state of the hospitality industry. In June 2002, organized Windows workers pressured former owner David Emil to hire 32 former Windows workers at his newly-opened restaurant, Noche.
ORGANIZING THE DISPLACED
Emil did not initially wish to hire his former employees for fear that they would form a union. Responding to ongoing pressure from ROC-NY members, Emil created an entirely new banquet department at Noche and hired several bussers, bartenders, and waiters he had previously refused to hire.
ROC-NY won $1,100 in back wages in early September for one worker who was never paid overtime wages at a restaurant in Greenwich Village. After a few months, ROC-NY's actions and a lawsuit filed by the Puerto Rican Legal Defense and Education Fund won reinstatement and $200,000 in owed back wages for five undocumented immigrant workers at a Brooklyn deli.
ROC-NY campaigned again with PRLDEF from March to May, forcing a powerful and wealthy restaurant owner of the Park Avenue Country Club to sign an agreement to pay $45,000 to a group of six workers, to provide paychecks on time, always pay overtime, and treat workers with respect.
INNOVATIVE PROGRAMS
ROC-NY's "English Plus" class for families of World Trade Center victims has developed into an organized fight for amnesty for undocumented families and displaced WTC workers. Fekkak Mamdouh, also a co-founder, uses the center's job development, training, and placement program, where 300 workers meet weekly, to link issues currently affecting restaurant workers' lives in New York City to international struggles. It is based on a popular education-style curriculum.
Work is currently under way to launch a cooperatively-owned restaurant that would employ up to 100 displaced workers and ultimately serve as a model of worker empowerment in the industry.
ROC-NY also seeks legislative change. They plan to replicate the cooperative ownership model noted above with other groups of displaced restaurant workers, in the hope these worker owners will serve as vocal owner advocates for worker-beneficial legislation.
In November 2002, the center initiated a research effort, the Restaurant Industry Analysis, which involves at least 20 different social change institutions citywide, including three other immigrant worker centers and the New York City government. This research will allow them to launch a strategic, well-informed legislative campaign to raise industry standards and wages in early 2004.
A WORKING RELATIONSHIP
ROC-NY's Worker Leadership Board, elected by the membership and composed almost entirely of immigrant workers, makes strategic decisions for this independent organization. However, ROC-NY and HERE Local 100 do meet weekly to ensure coordination of efforts to build power for restaurant workers citywide.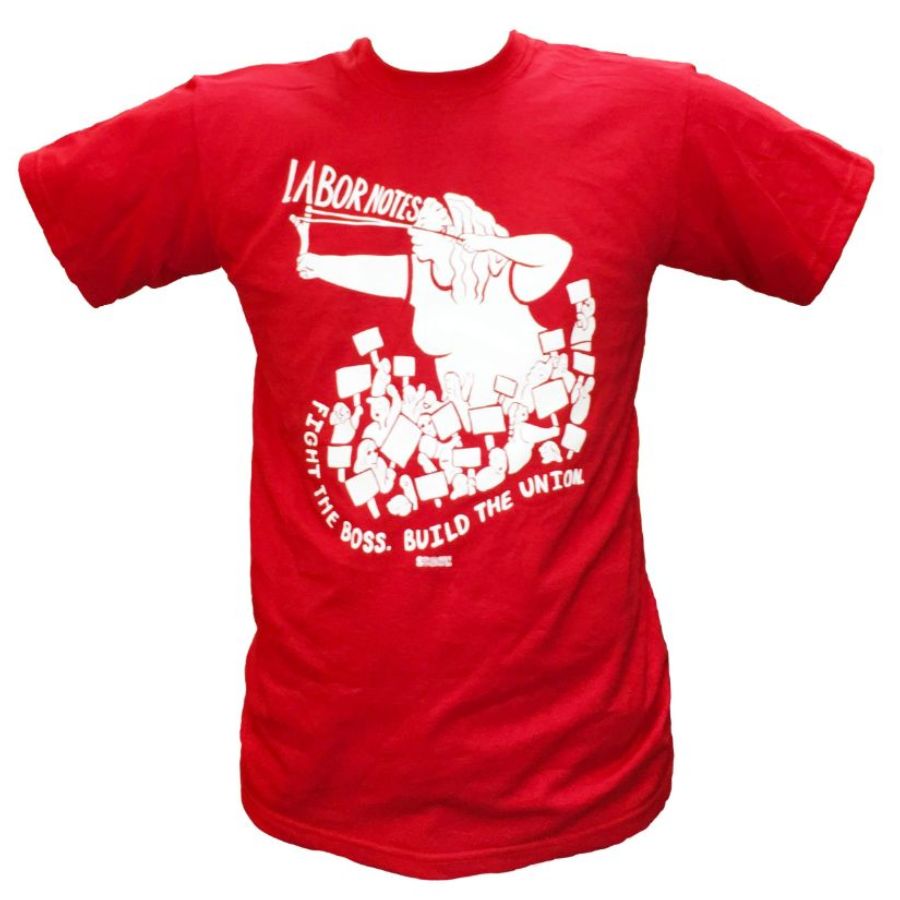 While HERE focuses on big, "tablecloth" restaurants, ROC-NY works with any restaurants, no matter how small. The goal is to create a labor-friendly climate in these places, so the union can organize them in a few years. Even if the union does not go in later, ROC-NY aims to create a larger and larger force of organized restaurant workers.
Working in conjunction with the union is not without its problems. HERE seems to have some trouble letting go. The union does not tell ROC what to do, but has not granted complete independence. Although the center is run by a worker board, the union acts as our fiscal sponsor, and thus that worker board is not the legal board.
ROC-NY looks to increase its base of 500 to several thousand over the next few years, and has found outreach in specific target restaurants an ongoing challenge. It can be difficult to explain the workers' center concept to workers in the few minutes ROC-NY members are able to see them without a manager watching.
While workers approached in a restaurant are familiar with the concept of the union, they have no idea what a workers' center is, how it might help them, or that the person approaching them is trustworthy. This is especially true since ROC-NY members only have a few minutes to explain all of this to them, while a union organizer can just say, "I'm with the restaurant workers' union."
As it grows, ROC-NY hopes to learn from other workers' centers about their experiences on these issues.
---
Saru Jayaraman is an attorney, professor, and ROC-NY co-founder.