Louisiana Guest Workers Walk Out of Crawfish Plant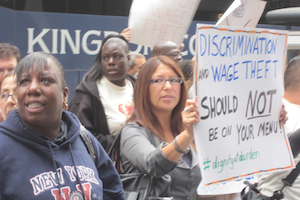 The food that reaches our tables travels an intricate network of farms, processing plants, warehouses, stores, and restaurants. It also travels a labyrinth of abusive employers, low-paying jobs, and general disregard for the workers and the food, according to the Food Chain Workers Alliance, which released an extensive report at a conference in New York yesterday.
As the food workers exchanged ideas on building power to raise wages and stop discrimination, a group of Mexican guest workers at a seafood processor in Louisiana walked off the job, driven to the wall by just the kinds of conditions detailed in the report.
Workers who peel crawfish for C.J.'s Seafood in Breaux Bridge, Louisiana, confronted their boss on Monday after weeks of abuse and mistreatment, said Jacob Horwitz of the National Guestworker Alliance (NGA). They were forced to work shifts of up to 24 hours and threatened with shovels, the Alliance said.
About 40 workers came to the U.S. to work for C.J.'s under H-2B guest worker visas, which typically last nine months. But supervisors didn't let workers take breaks, and they were cheated out of overtime pay, said Ana Diaz, one of the workers.
"When we wanted to take breaks the supervisor threatened to hit us," Diaz said through a translator. "When one of our co-workers called the police because she couldn't take the treatment, then our boss threatened to hurt our families."
Workers called 911 when, to prevent them from going outside to take breaks, supervisors "locked us in the plant by blocking the door with boxes," said Diaz.
After a sheriff's deputy showed up and then left, the general manager, Michael Leblanc, called the workforce together, according to Stephen Boykewich of NGA. Leblanc told them he knew they were trying to contact law enforcement, and that some were trying to contact lawyers. He said he had lots of contacts in Mexico, both "good people and bad people." Boykewich said he told the workers, "I know where you all live."
"The workers have seen this guy in Mexico, and they didn't think it was an idle threat," Boykewich said.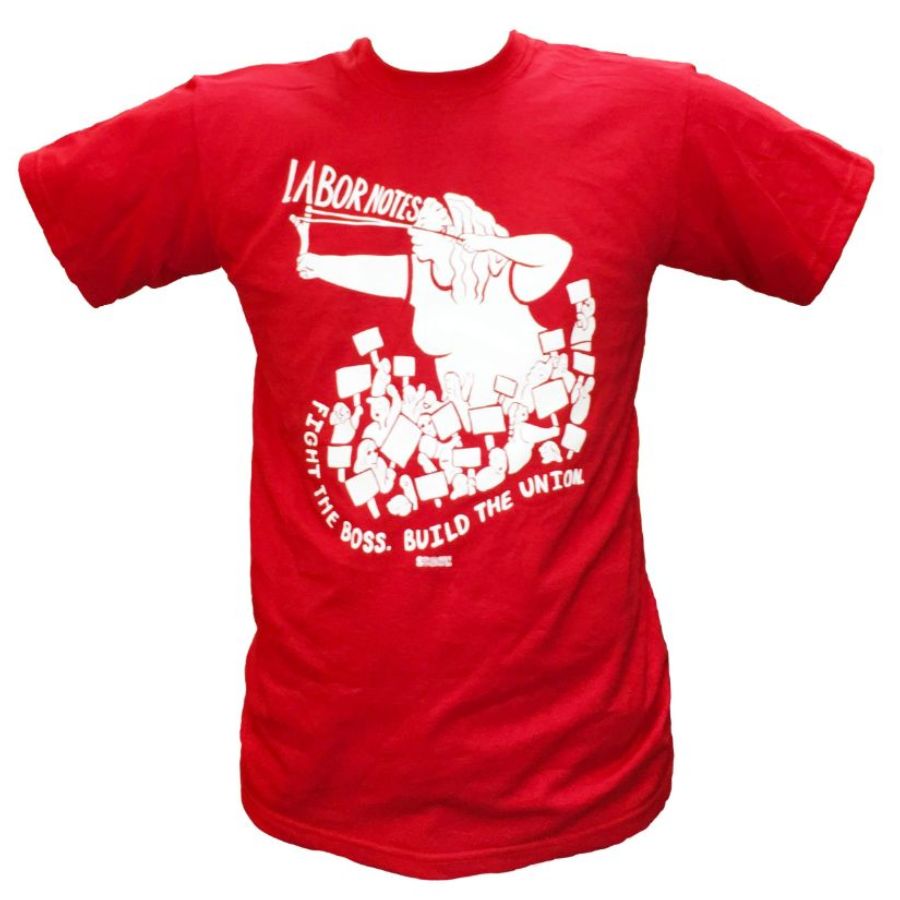 Despite the threats, eight workers walked off their shift on Monday and went back to Leblanc with a set of demands, including paying their unpaid wages and taking back the threat to their families. The manager refused to accept their demands, and recant the threats.
The eight didn't return to work. Instead they held a planning meeting in nearby New Orleans and the next day protested outside Sam's Club, a Walmart subsidiary that buys 85 percent of C.J.'s crawfish. They also filed complaints with the Department of Labor. Thirty workers continue to work at the plant.
Wage Theft Everywhere
Wage theft is a problem all along the food chain, said the new report. Thirty-six percent of food chain workers surveyed said they had experienced wage theft in the previous week, while 30 percent said they didn't always get a lunch break and 40 percent didn't always get other breaks they were entitled to.
Forty percent of workers worked more than 40 hours a week. Low wages make long hours a matter of survival among the farm, warehouse, grocery, and restaurant workers interviewed; only 13.5 percent were making a living wage. Twenty-three percent were making less than minimum wage, due to either wage theft or too few hours.
A picket targeted Capital Grille and Chipotle restaurants in New York City yesterday, linking up campaigns by the Restaurant Opportunities Center and the Coalition of Immokalee Workers farm worker organization.
Capital Grille is the target of a national campaign by the Restaurant Opportunities Center United, which charges the company with wage theft and discrimination against black employees.
Chipotle, meanwhile, has drawn the CIW's ire because it pretends to abide by the agreement to pay one penny more per pound of tomatoes picked in Florida fields but will not sign an agreement ensuring its transparency and accountability.
The striking guest workers joined the food workers conference by video chat, introducing themselves one by one in Spanish. They said that while the publicity had caused Walmart to tell the media it would conduct an investigation, that would only happen if more people raised their voices. A petition is here.
The crowd at the Food Workers Justice Conference responded with a loud chant of "Si se puede!"